on
Joky François of Rainforest Alliance explains how attention to diversity and inclusion is rising up the corporate agenda
Gender issues occupied centre stage in sustainability in 2018. The high-profile cases linked to the #MeToo movement brought the subject of gender-based violence and female empowerment to the attention of many business leaders, and no doubt led to some heated boardroom conversations.
We believe gender issues will continue to be in the spotlight in 2019 and for the foreseeable future as human rights rise up the news and policy agenda. Incidentally, American civil rights activist Tarana Burke started the #MeToo campaign all the way back in 2006 with the goal of providing support to survivors of sexual violence in her community. However, it wasn't until 2017 that the phrase took off globally in the wake of allegations against the Hollywood mogul Harvey Weinstein. This illustrates how long it can take for an issue to really get a foothold and dominate the public consciousness.
With news dissemination at the touch of a button, any business that hasn't considered its in-house practices and policy agenda on human rights including gender rights must think long and hard about aligning with this agenda and evolving global standards in this area. They need to do this to be compliant, avoid reputational risk and to just do the right thing, which is a business opportunity in itself.
We still a lack of female black, Asian, and minority ethnic representation in the boardroom
Although many organisations were deeply engaged in progressing human rights, a key part of which are woman's rights, we still see gender disparity when it comes to unequal pay and the lack of female black, Asian, and minority ethnic (BAME) representation in the boardroom. There's a long way to go still.
For business, gender equality and giving more opportunities to women can ensure a more balanced and talented board, greater appeal to their consumer base, an enhanced corporate reputation, and an even more stable supply of commodities of a higher quality in a sustainable way. The business case for gender equality and women empowerment has proven itself in many different sectors.
#MeToo highlighted the subject of gender-based violence. (Credit: Sundry Photography/Shutterstock)
Let's pause for thought that nearly half the world's agricultural work is performed by women who, not surprisingly, have far less access to resources than men do. If the playing field were made level, women could increase their farm yields by 20-30%, according to the Food and Agriculture Organisation. And if women were paid fairly, businesses in all sectors would also see benefits in terms of staff retention, productivity and the general wellbeing of their workforce.
The good news is that a lot has been going on with regards to gender in different value chains during 2018 and it will only become more prominent in 2019.
Pressure is mounting on business from governments, NGOs and civil society to comply with the UN Guiding Principles on Business and Human Rights. This is particularly around policy in relation to forced labour issues, which are strongly linked to gender and sexual harassment, as evidenced by the growth of social movements such as #MeToo. The welcome news is that companies are starting to take these issues more seriously.
There is a broad consensus that without women's empowerment the world will not meet the UN SDGs by 2030
So, what were the key take-aways from 2018?
Last year, guidance was provided on gender due diligence by the Ethical Trade Initiative, while BSR published a guide on gender social auditing.
Both will help companies to prepare for June, when the United Nations Guiding Principles on Business and Human Rights (UNGPs) Working Group will present its report to the Human Rights Council on how to integrate gender more prominently into companies' due diligence process.
In the meantime, the International Labour Organization (ILO) has initiated a standard-setting process on a law that sets the baseline for taking action to eradicate violence and harassment, including gender-based violence and harassment, in the workplace. In June 2019, during the International Labour Conference it will be decided whether it will become a new convention (with recommendation) or merely a non-binding recommendation.
Nearly half the world's agricultural work is performed by women. (Credit: Rainforest Alliance)
Other key insights from 2018 are that women's organisations, particularly in the farming and agricultural sectors, have been getting stronger; and specifically, female-produced products are becoming more and more sought after.
Gender issues are receiving more attention in the coffee sector, one of Rainforest Alliance's key commodities. In 2018 the theme of international coffee day was "women in coffee". A documentary on gender in coffee was released earlier in the year. Meanwhile the International Women in Coffee Alliance, which was started in 2003 by women from Costa Rica, Nicaragua, and the US, now has 22 country chapters.
There is a broad consensus among development and supply chain experts that without women's empowerment the world will not meet the UN Sustainable Development Goals by 2030. At the Rainforest Alliance, we've seen that the advancement of women is key to improving sustainable livelihoods in the agricultural sector. Multiple studies have shown that when women gain more economic strength, their families and communities benefit as well.
All sectors, not just agriculture, have something to gain from enhanced equality and social equity
We consider men's participation in women's empowerment initiatives an integral part of the process to achieve gender equity. Disregarding their role can lead to low participation rates by women and lack of sustainability over time, or even increased gender-based violence.
And all sectors, not just agriculture, have something to gain from enhanced equality and social equity. According to the Better Work programme, an initiative in the overwhelmingly female garment sector, improved working conditions is closely linked with employer profitability because it leads to increased output, reduced errors, and decreases in staff turnover rates.
Companies that haven't done so already should make 2019 the year to take action on gender equality.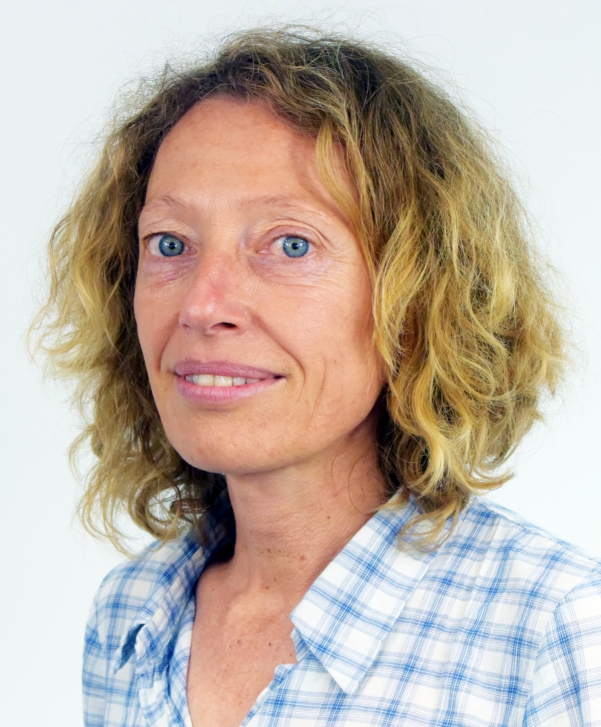 Joky François is global theme lead on gender at Rainforest Alliance
Main picture image: S
ergio
Izquierdo
/Rainforest Alliance
#metoo
gender equality
Human rights
International Women in Coffee Alliance
Rainforest Alliance
Related Reads
comments powered by

Disqus