on
IOI tackles deforestation, De Beers to store CO2, Kensington recycles Nespresso pods, global standard for sustainable procurement, Apple aims circular, new #Squaremilechallenge target, Heathrow climate projections dismissed
Palm oil giant IOI commits to third-party auditing
IOI, the world's third-largest palm oil trader, has committed to third-party auditing of its supply chain as it strengthened its Sustainable Palm Oil policy. Greenpeace, which has waged a nine-year campaign against the Malaysian company over its contribution to deforestation, hailed the move as a significant commitment to protect rainforests. "If put into practice, this would address the problems on the company's own plantations and set new standards for the whole industry," the NGO said. 
IOI said it will commission independent verification of the implementation of its sustainable palm oil policy to verify how well forests and the rights of workers and communities are being protected on its own land in Malaysia and Indonesia. It also committed to resolve long-standing conflicts with local communities and respect the rights of plantation workers.
Another commitment is to implement global best-practice peatland management in Ketapang in West Kalimantan, including the peatland standard currently being developed by the Palm Oil Innovation Group (POIG). 
In March last year IOI was suspended by the Roundtable on Sustainable Palm Oil (RSPO) following a complaint by environmental organisation Aidenvironment on its activities in Ketapang.
IOI sued the RSPO about the suspension, although later dropped the case. Major customers such as Unilever and Nestlé stopped buying from IOI and refused to go back even when the RSPO suspension was lifted. General Mills followed in June after a letter-writing campaign by Greenpeace supporters.
Greenpeace said the big prize would be the new policy's impact on other big palm oil traders, including Wilmar, Musim Mas, and Golden Agri Resources. "Any company selling palm oil to IOI will need to prove it is protecting forests, so the impacts should spread far beyond IOI's own operations." It added: "All eyes are now on them to follow IOI's lead."
De Beers 'could be carbon-neutral in five years'
DE BEERS could operate a carbon-neutral mine within half a decade, safely storing more carbon than it produces, according to a research project funded by the organisation.
Evelyn Mervine, who is leading the project, said the world's biggest diamond producer has plans to store carbon dioxide in kimberlite rock, the ore best known for containing diamonds, which also naturally reacts with carbon to remove it from the atmosphere.
Using readily available waste rock, and by accelerating this natural process, the company could offset its emissions. De Beers has vast amounts of previously mined waste rock stored in tailings dams above ground at its mines, ideal for this purpose.
Mervine said De Beers is also looking at removing carbon dioxide from power generators at its mines by piping the gas through a fluid that can be injected into the kimberlite waste rock and stored safely. It's also potentially looking at spreading waste rock more thinly to increase carbon extraction from the atmosphere.
The diamond producer aims to be carbon-neutral at some operations within five to 10 years. Mervine said: "There will be key learnings from this that can be used in larger bodies of rock that can be found throughout the world."
Kensington first UK council to recycle Nespresso pods
NESPRESSO this week launched its first UK kerb-side recycling service in partnership with the Royal Borough of Kensington and Chelsea. Consumers living in this well-heeled part of London can now recycle their used aluminium coffee capsules through their council household recycling service.
The company said the six-month trial is part of an ambitious project to give customers easier and more convenient options to recycle used aluminium capsules.  Francisco Nogueira, managing director, Nespresso UK and Ireland, said: "We know recycling is incredibly important to Nespresso Club Members and it remains a top priority for us as a business." While the company has its own dedicated recycling service "we know there is still much to be done and recycling through the municipal system is something our members have asked for."
The used pods will be sent to a dedicated Nespresso recycling facility, which will extract the coffee grounds from the sealed aluminium capsules. The aluminium will be recycled while nutrient-rich compost will be made from the coffee grounds.
 Nogueira added: "We are focused on ensuring the success of the Royal Borough of Kensington and Chelsea trial and are committed to making recycling as simple as possible for our customers. We do have an ambition to work with other councils in the future to roll out similar schemes."
Nespresso's aluminium coffee pods are the company's Achilles' heel in sustainability terms, as they cannot be routinely handled in municipal recycling systems, and the company has refused to divulge information on its own take-back schemes.
See How coffee connoisseurs are helping farmers in war-torn South Sudan
First global standard for sustainable procurement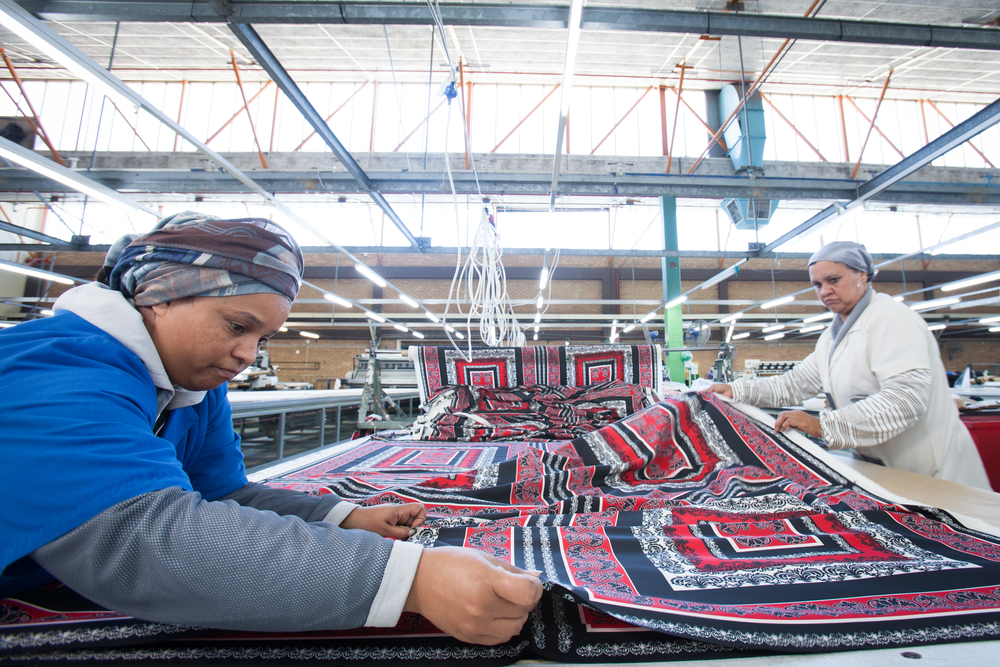 THE INTERNATIONAL Standards Organisation (ISO) has launched the first international standard for sustainable procurement after four years of development.
The standard, ISO 20400, aims to help companies improve purchasing choices throughout their supply chains by establishing guidelines for companies to judge suppliers on ethical and sustainability issues.
Jacques Schramm, chair of ISO/PC 277, the committee that developed the standard, said the new guidelines will help organisations avoid the financial, environmental and reputational risks associated with poor supply-chain management.
The new standard will be used in 38 countries and 14 observing nations, representing 65% of the world's population, and 73% of carbon emissions. Unlike many other ISO standards, ISO 20400 is a guidance standard rather than a certification standard, with the aim to build a global consensus around the expectations of global procurement.
Schramm said: "The risks of not understanding and managing practices throughout the whole supply chain are great. At best, poor quality products or ruptures of stock can result. At worst, disasters like the Rana Plaza in Bangladesh in 2013 can happen. Sustainable procurement helps to minimise risks such as these by encouraging buyers and suppliers to work closely together for a better result for all."
Apple says it aims to close the loop
APPLE PLANS to "one day" use only renewable resources and recycled materials in its products, according to its annual Environmental Responsibility Report.
However, the company did not set any targets for achieving this goal: "We believe our goal should be a closed-loop supply chain, where products are built using only renewable resources or recycled material. We are also challenging ourselves to one day end our reliance on mining altogether."
Apple uses artificial intelligence, a robot called Liam, to help disassemble products and recover components that can be recycled. Its Apple Renew programme aims to encourage more consumers to return products to be recycled into new equipment.  But it stops short of allowing customers to repair their devices through third parties, despite the fact that doing so would complement its sustainability efforts.
Apple also aims to reduce its reliance on conflict minerals and energy-intensive aluminium, an area where it has been criticised. Apple has reduced aluminium from its phones by 27% between the iPhone 6 and 7 models and uses 100% recycled tin for the main logic board of the iPhone 6S. It is also researching ways to recover cobalt from lithium-ion batteries.
Apple's biggest progress is in renewable energy. In 2016, 96% of the electricity used at its global facilities was fossil-free and renewables power all its data centres.
5 million coffee cups new target in #SquareMileChallenge
HUBBUB CO-FOUNDER Trewin Restorick says the environmental charity's  #SquareMileChallenge last month will be extended, with a target of collecting 5 million coffee cups in the City of London by the end of the year.
He said the target of collecting 500,000 coffee cups for recycling through April is expected to have been met, although the count has yet to be independently verified. He said three-quarters of the cups were collected with the help of a large number of employers, who collected coffee cups from their premises. 
"The #SquareMileChallenge has demonstrated that involving major employers is the most effective way to recycle a significant number of cups, working with campaign partner Simply Cups. …. The seven large, bright yellow coffee cup-shaped recycling bins placed on the streets of the City of London were essential in raising awareness and acted as a hook for press and social media, but are not a long-term solution as they attracted litter and the recycling collected was more contaminated," Restorick said.
He pointed out that the cost of last month's campaign was shared between a range of partners, including the City of London Corporation and Network Rail, which introduced cup recycling facilities at coffee kiosks in major rail stations.
He said 500,000 cups collected in April "is only the tip of the iceberg as we throw away 7 million coffee cups a day across the UK. There is a lot more to be done."  With the infrastructure now established, it will be cost-effective to meet the new target of collecting 5 million cups from the City of London by the end of 2017.
See NGO Voices: Consumers want to go green. Just don't mention the S word
Heathrow third runway climate impact projections 'a fantasy'
THE HEAD of the Environmental Audit Committee (EAC) says the UK government's calculations for the impact of a third runway at Heathrow on CO2 emissions are a "fantasy". Mary Creagh, MP, also criticised the government for refusing to commit to air quality targets in relation to the expansion.
The government last week reaffirmed that it agreed with the Airports Commission's assessment that Heathrow airport could expand without breeching legal air quality levels or putting extra pressure on other sectors to meet the country's legally binding climate targets. It said its upcoming aviation strategy will consider measures to tackle the carbon impacts of aviation.
The government was responding to an EAC report in February warning that the expansion could create a "black hole" in future carbon budgets.  "Heathrow expansion should only go ahead if the government has a clear plan for the extra air pollution, carbon emissions and noise," Creagh said in response to the latest government position. "Ministers are still refusing to guarantee that EU air quality targets won't be quietly dropped after we leave the EU, have no national plan for air pollution, and their carbon calculations are a fantasy."
In March, Heathrow published its Heathrow2.0 strategy to tackle air pollution and CO2 emissions from the third runway expansion. But as Ethical Corporation reported, the document does not map out how it will achieve this, and contains no target beyond 2020 for cutting CO2. (Heathrow carbon-neutral plan still blue-skies thinking).
The government today published a draft clean air plan, which included proposals to pay drivers of older cars to move to electric vehicles, the retrofitting of buses, lorries and black cabs with particulate traps and setting up clean air zones in dozens of cities. Motor manufacturers welcomed the plans, but environmental campaigners said they were "half-baked."
Main image credit: Greenpeace
diamonds
CCS
climate
RSPO
Conflict minerals
recycling
Nespresso
aluminium
global standard
Apple
supply chains
Palm Oil
#Squaremilechallenge
coffee cups
Heathrow airport
Environment
Related Reads
comments powered by

Disqus