on
With thanks to Miriam Heale, Allen & York www.allen-york.com
Alex Thier has been appointed executive director of the Overseas Development Institute (ODI), the UK's leading independent think tank on international development and humanitarian issues. He will take up his role in early 2017.
Thier joins ODI from Triple Helix, a US-based consultancy firm that he founded to increase access to off-grid, renewable energy in Africa and Asia. 
James Cameron, chair of the ODI board, said: "[Alex] has managed some of the world's largest development programmes and led think tank initiatives on critical issues, including genocide prevention and confronting the problems of failed states. He joins ODI at a time of great challenge and great opportunity in the global effort to end extreme poverty and deliver sustainable development for all."
Thier, who began his career as a humanitarian aid worker with the UN and Oxfam, has held senior leadership roles at the US Agency for International Development and also held leadership positions in the UN, Stanford University and several NGOs.
"I am very proud and excited to be joining ODI," says Thier. "Given the worldwide movement to end extreme poverty and leave no one behind and the challenges we face… ODI's mission and global reach is more important than ever. I look forward to working with ODI's experts and wider network to drive an ambitious agenda that influences policy and practice in the UK, Europe and internationally."
Alex Thier
Appointment of the month
The Principles for Responsible Investment (PRI) has appointed Peter de Graaf as chief operating officer. He joins from London-based management consultancy Carnstone Partners, where he has spent the past seven years as a senior partner. His appointment marks the first time that the PRI has had a COO role.
De Graaf started out as a junior lobbyist in Brussels in the 1990s. "I have always moved back and forth between consultancy and in-house positions," he explains. "I started working in large communications agencies across Brussels, The Hague and London before joining FTSE, the index company, where I was first introduced to responsible investment through my involvement with FTSE4Good."
He then moved back to consultancy work, heading up Edelman's specialist practice focusing on sustainability, then had a short stint with Trucost before joining Carnstone. "I liked the opportunity to apply my general management expertise to work with companies that are trying to be responsible in the way they go about running their business," he says.
De Graaf, who takes up his new role on 1 December, will be based in London and report directly to the PRI's managing director, Fiona Reynolds. "The PRI has made a huge contribution to moving responsible investment to the forefront," says de Graaf, "but there is still a great deal more to be done."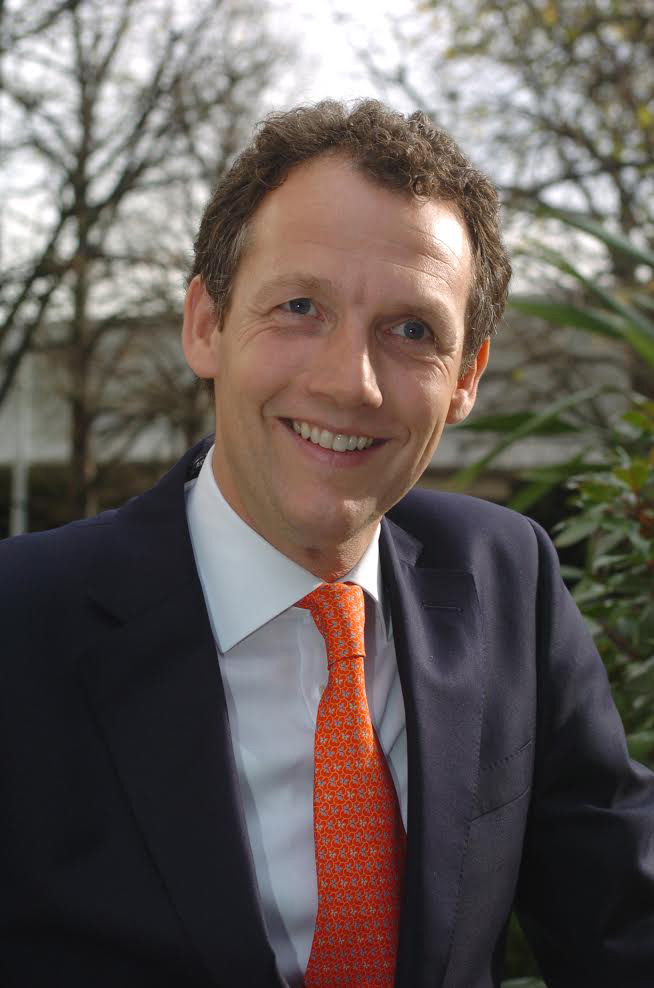 Peter de Graaf
Daniel Pinto, CEO of JP Morgan Corporate & Investment Bank, has been appointed to serve on the executive committee for the World Business Council for Sustainable Development (WBCSD). Pinto has been a member of the WBCSD since 2014. He takes up the post in January 2017 and will serve for two years.
Daniel Pinto
World Bank Group President Jim Yong Kim has named Kristalina Georgieva as the new CEO of the International Bank for Reconstruction and Development and the International Development Association. Georgieva, who is currently European Commission vice president for budget and human resources, will take up her appointment on 2 January, 2017.
Kristalina Georgieva
Hans Biemans is the new head of sustainable markets at ING Wholesale Banking. He joins from Rabobank, where he was head of sustainability for financial markets. 
The Edinburgh Centre for Carbon Innovation has appointed Shelley Zhou to head up its new centre in Hong Kong. Zhou has more than 10 years' experience in environmental and carbon management consultancy, new energy and biotechnology. She was formerly sustainability manager at the Hong Kong Jockey Club.
Shelley Zhou
The board of the Green Climate Fund has selected Howard Bamsey as executive director of the Fund's secretariat. Bamsey, an Australian national, is the former director-general of the Global Green Growth Institute.
Geoff Bolan has been appointed CEO of Sustainable Travel International, having joined the non-profit in January 2016 as chief operating officer. Bolan started his career in enterprise and ecotourism development with Conservation Internationaland his career includes multiple leadership roles with the Marine Stewardship Council.
Joyeeta Gupta and Paul Ekins will lead production of the sixth edition of the Global Environment Outlook (GEO-6), the comprehensive assessment of the state of the world's environment, produced by UN Environment. Gupta is a professor of environment and development at the University of Amsterdam. Ekins is a professor of energy and environment policy at University College, London.  
Sinclair Mayne is the new chief executive of the Belfast-based Agri-Food and Biosciences Institute (AFBI). Mayne has been director of AFBI's sustainable agri-food sciences division since February 2013, having previously been departmental scientific adviser with the Department of Agriculture and Rural Development.
Lubna Edwards has joined LINPAC, the Yorkshire-based fresh-food packaging manufacturer, as director of sustainability. Edwards has held similar roles at the Sealed Air Corporation, Diversey and DiverseyLever.
CLEAResult, the largest provider of energy efficiency programmes and services in North America,has hired Terry Moore as its chief operating officer. Moore was formerly a senior managing director at Accenture.
David Sweitzeris the new executive vice president and COO of Texas-based Quest Resource Holding Corporation, an environmental, sustainability, recycling and resource management firm. He joins from SMS Assist.
people on the move
Related Reads
comments powered by

Disqus