on
Unreported palm oil land, Mars and Nestle tackle human rights in pet food, US firms press Trump on carbon, EU conflict minerals rule, poor SDG progress, Dyson most reputable company, Blackrock's green bond, Electrolux goes green
One million hectares 'missing' from corporate palm oil landbanks
MANY OF the world's largest palm oil producers are failing to publicly disclose their total land holdings, leaving these areas vulnerable to irreversible damage and potential wildlife habitat loss, according to international conservation charity ZSL.
Hidden Land, Hidden Risks, a new report from ZSL's Sustainable Palm Oil Transparency Toolkit (SPOTT) found that more than half of 50 palm oil producers have published inconsistent figures across their annual reports, sustainability reports, and/or corporate websites, potentially leaving nearly one million hectares either unaccounted for or being used for unclear purposes.
Many companies frequently report on the areas of planted land they hold, rather than the total land under their management. This misreporting potentially excludes vast areas of land at environmental and social risk, such as undeveloped land that, if converted into plantations in the future, could be at risk of environmental damage, including deforestation.
ZSL's SPOTT palm oil manager Izabela Delabre, said: "While some companies are failing to disclose this information publicly through platforms such as the Roundtable on Sustainable Palm Oil (RSPO), some may even lack accurate figures on their holdings. We're working to address this situation by working with companies to understand the discrepancies in their reporting."
Mars and Nestlé pledge to end labour abuses in pet food supply chain
Credit: Nopparat Nakhamhom
NESTLE AND MARS have pledged to ensure their pet food supply chains are free from human rights abuses and illegally caught seafood, after global campaigning from Greenpeace against transhipment.
Nestlé has committed to a full ban on transhipment at sea in its supply chains: the process of moving seafood from one vessel to another in a practice that enables ships to stay at sea longer and unload illegally caught seafood, as well as concealing abuses against crew members away from port.
Mars has committed to suspend the use of transhipped products in its supply chains if its seafood suppliers cannot adequately address the human rights and illegal fishing issues associated with the practice in the coming weeks.
Greenpeace said the move by the world's two largest pet food companies would put "significant" pressure on suppliers to end labour abuses.
Jack Scott, head of sustainability at Nestlé Purina PetCare said: "Over the past several years, Nestlé and Greenpeace have worked together to strengthen Nestlé's policies governing the procurement and responsible sourcing of seafood. In light of Greenpeace's research findings, Nestlé has committed to a ban on all transhipments at sea."
Isabelle Aelvoet, global sustainability director at Mars Petcare, said: "Mars recognises the risks of transhipment at sea. We want to see human rights respected and the environment protected in our seafood supply chains."
US pension giants and blue-chip companies press Trump on low carbon
ONE THOUSAND investors and corporates have taken full-page ads in US newspapers, including the Washington Post, to urge President Trump to support low-carbon policies and stay in the Paris Agreement.
There are more than two dozen Fortune 500 companies on the list, from Adidas and eBay, to Nike and Johnson & Johnson, as well as the New York City Comptroller's Office and investors such as California pension giants CalPERS and CalSTRS.
The ad states: "Dear President Trump, members of the US Congress, and global leaders: We, the undersigned members in the business and investor community of the United States, re-affirm our deep commitment to addressing climate change through the implementation of the historic Paris Climate Agreement. We want the US economy to be energy efficient and powered by low-carbon energy.
"Failure to build a low-carbon economy puts American prosperity at risk." The signatories also "pledge to do our part, in our own operations and beyond" to realise the Paris Agreement.
EU conflict minerals rules 'leaves important loopholes'
THE EUROPEAN parliament has passed its conflict minerals regulation, establishing compulsory due diligence for importers, a requirement that will not be extended to EU manufacturers that use these raw materials in their products.
The EU regulation, effective from 1 January 2021, will require importers of certain materials to carry out due diligence on their supply chains, ensuring minerals from conflict areas do not financially contribute to human rights violations.
While EU importers will have to undertake these due diligence checks, manufacturers that use these minerals, including tin, tungsten, tantalum and gold (known as 3TG), in sectors ranging from electronics to industrial machinery are simply "encouraged to report on their sourcing practices."
During the debate on 15 March, Molly Scott Cato, Green Party MEP, said the legislation left important loopholes. "While the parliament's proposal included mandatory due diligence for manufacturers of products such as computers, mobile phones or laptops, this was watered down during the trialogues so that imported goods using the metals identified will not now be subject to the same binding rules," she said.
The regulation's US counterpart, Section 1502 of the Dodd-Frank Act, is threatened by the Trump administration, and a group of 127 investors, representing more than $4.8tr, are campaigning for it not to be rescinded.
CSR professionals say step change needed to meet SDGs
SUSTAINABILITY practitioners see little progress to date towards the 17 SDGs, as well as poor progress on sustainable development overall, according to a new report.
The research, Evaluating Progress Towards the Sustainable Development Goals, by GlobeScan, a strategy and insights consultancy, and SustainAbility, a think tank and sustainability consultancy, found that the SDGs of Reduced Inequalities, Life Below Water, Life on Land, and No Poverty were areas where progress is most lacking.
More than 500 corporate sustainability professionals in 74 countries were asked to evaluate the progress made on each SDG. NGOs and social entrepreneurs were seen by experts as doing most to advance the goals, while national governments and the private sector were seen as performing particularly badly, with 61% of experts judging the performance of national governments to be poor, and 49% saying the same for the private sector.
Climate action is the goal receiving the most attention within organisations (41%), with 51% of corporate experts saying their organisation is responding to the SDGs by developing products or services that will provide solutions in line with the Global Goals.
Eric Whan, director at GlobeScan, said: "Our research findings underline just how difficult our predicament is, and how much of a need there is now for new forms of leadership enabled by new systems and business models, redefinitions of value, and greater trust in leaders. It is time for a step change before 2030 comes and goes."
Dyson, Aston Martin and Lego most reputable for UK consumers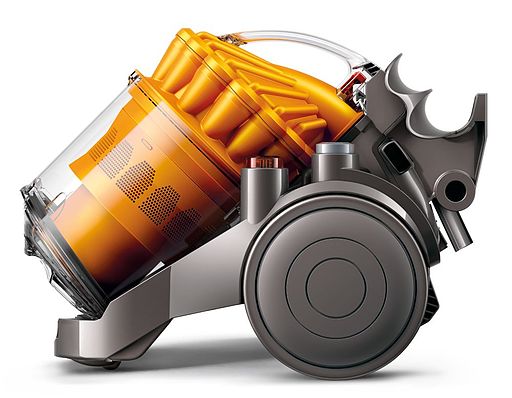 DYSON IS the most reputable company among UK consumers, according to a new survey, which also finds that 72% of consumers are more likely to buy products from companies with excellent reputations as opposed to poor ones.
The study, by consultancy firm Reputation Institute, ranks the 150 most reputable companies among the UK general public, based on more than 35,000 ratings from the first quarter of this year. Since last year 50% of the top 10 have changed, with Dyson taking the top spot with a score of 86.6, followed by Aston Martin and Lego, while Waitrose made its first appearance, in sixth place, with a score of 83.5. Others in the top 10 are Michelin (4) Sony (5), Intel (7), PayPal (8), Samsung (9) and Rolls-Royce Aerospace (10).
The companies that have seen the largest improvements between 2016 and 2017 are Volkswagen, up 13.1 points after plummeting due to the emissions testing scandal, MasterCard (+9.4 points), and Waitrose (+9.1 points), while the largest declines include Provident Financial Group (-16 points), Virgin Trains (-14.4 points), and Sports Direct (-11.3 points).
James Bickford, managing director at Reputation Institute, said: "The populist sentiment of 2016 that led to the Brexit vote and the election of President Trump has also impacted corporate reputation. People want to feel they are being treated with authenticity, transparency and fairness by the corporates they are spending their money with."
BlackRock launches green bond index fund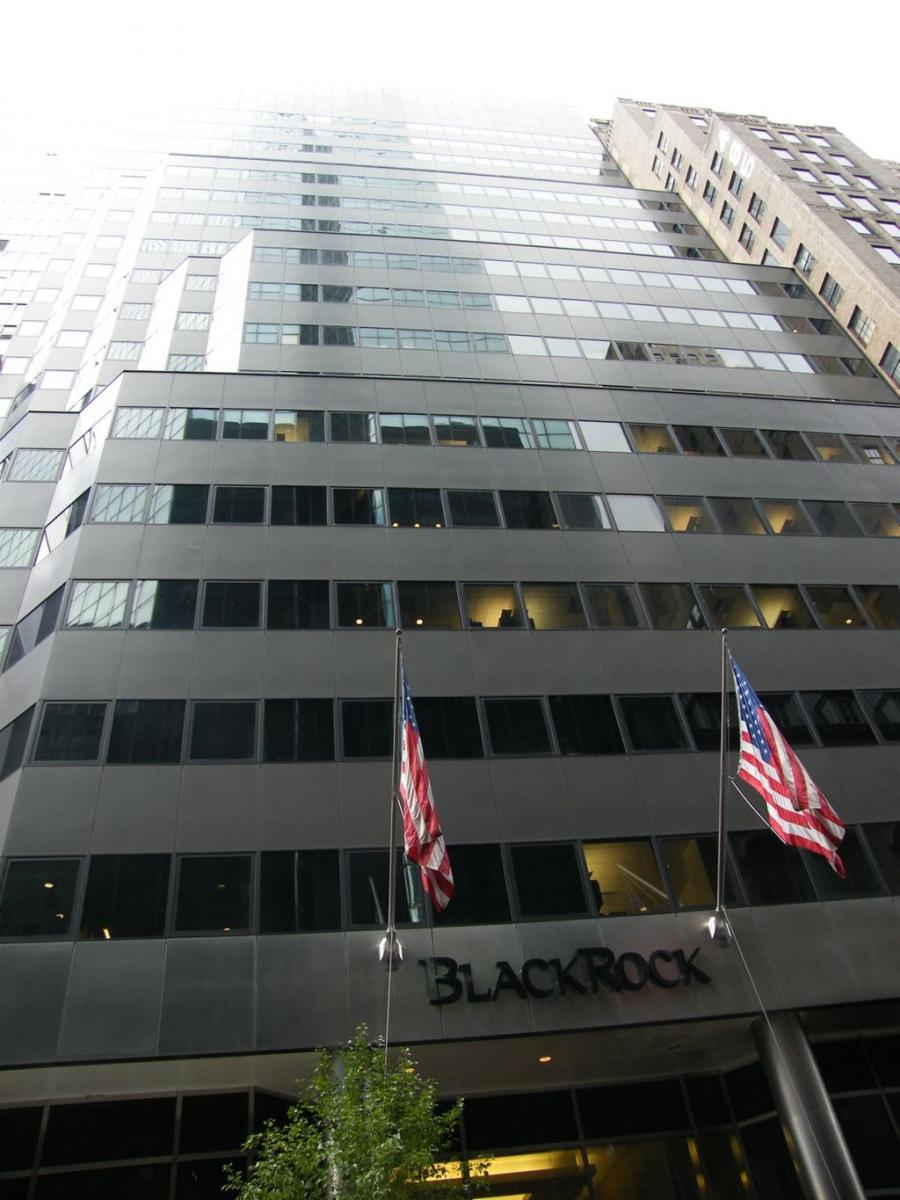 BLACKROCK is launching a dedicated green bond index fund open to retailer and institutional investors after demand from clients.
The fund will be euro-based, although it will include global currencies, and will be managed by Ashley Schulten, head of climate solutions for fixed income, out of New York, and fixed-income portfolio manager Darren Wills, out of London. BlackRock said the fund would track the Bloomberg Barclays MSCI Global Green Bond Index.
BlackRock has not disclosed the size of the fund nor committed investors, but said none of BlackRock's existing green bond investments would be moved into the vehicle. Schulten said: "This is a new investment pool for green bonds in addition to what we already have. It was prompted by requests from a few specific clients, and we anticipate we will have further interest in the product based on the interest in the broader green bond market at the moment."
Electrolux boosts recycled plastic use by 20% and halves footprint
Credit: Electrolux
 
THE ELECTROLUX Group's latest sustainability report shows a 20% increase in the use of recycled plastics to 7,400 tonnes in 2016. The home appliance company has also announced it has managed to reduce the carbon footprint of its own operations by 50% compared with 2005. This is a step towards the firm's target to halve the climate impact from both its operations and consumer use of its products by 2020.
The goals are part of the company's sustainability framework, For the Better, which also aims to address major global challenges such as hunger, poor nutrition, and food waste in line with the SDGs. It has invested SEK 10m (£910,000) to the Food Foundation to address these issues.
Electrolux this week also launched The Care Label Project, under its AEG brand, with partners from the fashion industry. The project is launching a new care label "Don't Overwash", to promote better care of clothes and prevent clothing being discarded because of faded colours, shrinkage and misshaping. It has also created a Modern Care Guide, available on AEG's website, with up-to-date tips on how to care for clothing.
Jonas Samuelson, president and CEO of Electrolux, said: "We see sustainability as one of three key transformation drivers that will support our strategy to create best-in-class consumer experiences. Imagine the positive impact we can have by helping consumers reduce food waste, cook healthier meals, maintain garments for longer, and purify the air in their homes."
supply chains
Conflict minerals
SDGs
Aston Martin
Lego
corporate governance
reputation
BlackRock
green bond
Electrolux
plastics
carbon footprint
Related Reads
comments powered by

Disqus