The evolution of the pharma incubator
Smarter use of venture capital, leveraging physical co-location, collaborating with the big tech accelerators and broad industry innovation consortia should help pharma incubators address the rapidly growing digital health sector
By

Nov 2, 2021
on
Digital health's time has clearly come and many big pharma businesses are eagerly trying to harness its opportunities via the incubator model. 
The change has been seismic. Take the COVID-19 pandemic-driven explosion of the use of telemedicine apps such as Doximity, where downloads increased by 38 times in 2020, along with apps that helped patients stay healthy, mental health apps to manage depression, anxiety or suicidal thoughts, and blood pressure apps.
Health-related mobile applications available to consumers on top app stores worldwide now surpass 350,000, with more than 90,000 digital health apps added in 2020 — an average of more than 250 apps per day, according to a July 2021 report by IQVIA .
Digital therapeutics are also growing with 250 products now complete,150 of those commercially available, says IQVIA. Digital biomarkers to remotely monitor patient health are also on the rise. At least 438 feasibility studies have examined 933 distinct biomarkers, and 96 clinical trials have used digital biomarkers as endpoints.  
The explosion of investment in the sector shows no signs of slowing. In the first half of 2021 investors ploughed $14.7 billion into the sector, exceeding 2020's total of $14.1 billion, itself a breakout year, according to Rock Health.
Having already examined pharma incubators' achievements thus far, in this second focus on incubators we look at where the model goes next in the light of this breakneck growth.
Clearly the incubator model is now established as one of the most important means for pharma to reach beyond its own internal capabilities to catalyse innovation through broader partnerships, says Mohanad Fors, Head of Commercial Digital Innovation, Chief Digital Office at Admiral. Key to this is the right networks of influence. "If you want to boost digital health you need to create partnerships."
And pharma is looking to broaden the reach of these networks even further. 
Global reach
For AstraZeneca, making its incubator initiative, called A.Catalyst Network, an increasingly global one gives it the opportunity to scale new ventures across geographies and therapeutic areas. One example of the value this approach can add is its partnership with the start-up Qure.ai.  
What began as a partnership agreement to integrate AI-technology into diagnostic screening of lung X-rays across a small number of markets, is being rolled out across more than 20 markets around the world. "Following this, we are now helping to forge further partnerships to apply Qure.ai's technology in screening for COPD and congestive heart failure," says Alex Bedenkov, VP Medical International, Global Health Innovation Hubs (A.Catalyst Network) Head.
Another example is artificial intelligence (AI) platform Botkin.AI developed by start-up partner Intellogic already being used for retrospective analysis of COVID-19 CT scans for early detection of lung cancer in several Russian regions. 
Preliminary results of the pilot projects show that the use of AI can raise the number of diagnosed lung cancer cases up to 10 %. Botkin.AI is now expanding its AI for early diagnosis and staging on an international scale through the A.Catalyst Network hubs in Latin America and the Middle East & Africa regions. "The opportunity for digital health to radically improve human health and transform patient outcomes is incredibly exciting," says Bedenkov 
Another potentially fruitful future direction of travel is for a kind of 'co-opetition' dynamic in which ostensibly competing incubators develop overlapping relationships with each other and also with the giant tech incubators, such as those from the likes of Google.
"We have had interesting startups focusing on AI and imaging to understand dermatological diseases and we saw Google as already working on it," says Fors. "Imagine them working together and what Almirall could bring to Google. We could achieve much more than if we both worked alone."
Co-location, co-location, co-location
A particular strength of the incubator model for AstraZeneca is the physical co-location of the premises in its network with emerging companies and academic groups. The partnerships that result enable it to pursue a variety of solutions, including educational programmes, start-up acceleration and incubation sites, professional/patient services, and mentoring/internship programmes.
An example of the benefits of co-location is its BioVentureHub in Sweden, which is attracting cutting-edge digital health expertise, including companies specialising in gaming (Mindforce Game Lab), medical imaging (Antaros Medical) and intelligent dosing (OnDosis). The BioVentureHub has also formed strategic collaborations with IBM Sweden and Mölnlycke Health Care to boost interactions with and exposure to leading digital and medtech expertise.
Another example of the benefits of broadening an incubator's reach across the innovation ecosystem is AstraZeneca's ongoing partnership with Slush (a global start-up movement and a not-for-profit community) to identify over 100 promising start-ups working on solutions with application in the healthcare space is another example of the role big pharma can play in the innovation ecosystem.
"Our partnership with Slush provides a platform for innovative start-ups, organisations and entrepreneurs working on solutions related to healthcare, allowing them to connect directly with AstraZeneca and to benefit from our resources, mentoring and innovation networks," says Bedenkov.
Cross-fertilisation
Another step the industry would do well to consider taking is to create an industry-wide consortium to help accelerate innovation by promoting further industry cross fertilisation, says Fors. "We need a better programme to help startups move across incubators."
Such consortia could help convene virtualised clinical trials across industry and in partnership with regulators to drive new insights at scale and cost-effectively.
A pharma industry level consortium of incubators would have greater influence with regulators in terms of identifying common approaches, magnifying the voice and presence of the sector and would also have greater clout in any partnerships with the big tech incubators, says Fors.
Another important next phase for evolving the incubator model for Almirall is creating the right means to invest in promising startups, says Fors. "One thing we want to add in the future is open opportunity for investing in the companies. The question is how to create an investment vehicle in these products."
Partnerships with venture capital to introduce startups to VCs and angel investors would help take the existing model beyond getting early access to technology. This would not only to help scale investments further and faster but also help drive pharma's internal digital transformation faster and cheaper than conventional management consultancy transformation initiatives, says Fors.
"We have six startups with impressive ideas and great technologies. If you have the possibility to invest, you get the potential for commercial benefit and you can be [an ongoing] part of the development of that technology."
Nothing ventured…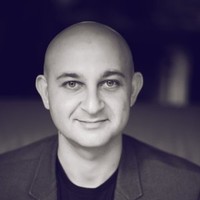 But the true test for the pharma incubator model will be the industry investing far more heavily than it does now, says Eugene Borukhovich, Chairman & COO, YourCoach.Health and a former Global Head of Digital Health at Bayer. 
This is where pharma still needs to prove whether it is truly serious about the opportunities for digital health via the incubator model. If it does not commit substantially more of its R&D spending to incubator activity, the returns from incubators are unlikely to be significant.
"If you think about the investments all these companies make in incubators, it's nothing. It's minute compared to the amount of money spent on R&D for molecules. The moment you see a pharma company that puts 10% of its R&D budget into digital health, drug plus digital or standalone, that's when you will see some real activity. Otherwise, everything else is just toying around."