on
Andrew Higham of Mission 2020 says the Glasgow climate conference will be critical in determining whether we can act quickly enough to avoid catastrophic climate change
We can see the climate crisis quickly spiraling out of control, and yet much of the economy is still fueling it. At the same time, the solutions, commitments and support for the changes that are needed to stem this disaster have never been stronger.
Those are the two opposing realities we face this decade.
Decisions by governments, businesses, financiers, voters and consumers in 2020 will determine whether we avert the worst impacts of global warming by limiting it to 1.5C, or remain on this road to 3C or more.
The day after the Paris Agreement, we knew the challenge would be to translate the excitement around its long-term goals into immediate action
We know how to shift to the more liveable path. Greenhouse gas emissions must fall by at least 50% by 2030, or nearly 8% per year over the decade, the United Nations Environment Programme's Emissions Gap report warned in November. Reviving forests, oceans and other natural carbon sinks will improve our chances.
2020 should be the year we look back on as the turning point, when emissions peaked and began their slide towards net-zero by 2050. We can get there, if governments and businesses decide to push coal-fired power and combustion engines out of the system, tax rather than subsidise fossil fuels and focus investment on low-carbon alternatives.
We don't know exactly what a net-zero economy will look like in 30 years, but we know it's within reach because clean technologies and infrastructure are maturing and cheapening faster than many expected. The Paris Agreement created a system that guides governments and businesses towards that long-term goal, by bringing them together every five years to assess progress and raise efforts according to what is necessary, desirable and achievable.
Clean technologies are maturing and becoming cheaper faster than expected. (Pascal Rossignal/Reuters)
2020 is when we put that system in motion, with the first five-year gathering at the UN summit in Glasgow this November.
We created Mission 2020 to help prepare governments and the real economy to make this universal step-up by the end of the year. The day after we clinched the Paris Agreement, we knew the challenge would be to translate the excitement around its long-term goals into immediate action. We knew we couldn't afford to let political leaders, chief executives, financiers and others wait for 2020 to begin their work.
Four years into our five-year mission, have we succeeded? In some ways yes; in others, not yet.
By the early 2020s renewables are set to become the cheapest source of new electricity in all major markets
A lot has changed since 2015. On the plus side, we now have clear, irrefutable science on the different routes needed to meet the 1.5C and below-2C goals agreed in Paris, and the sharp differences in their impacts. Renewable energy is cheaper and more widespread, and battery and electric vehicle technologies are quickly maturing. Governments, financial institutions and business conglomerates have set goals for net-zero emissions by 2050, public support and pressure for climate action has entered the mainstream, and visible impacts like wildfires, floods, heat, drought, storms and air pollution are feeding awareness and concern.
Yet significant obstacles still stand in the way. We ended 2019 with a series of stark assessments. Greenhouse gas emissions rose by 1.5% per year in the last decade, hitting a record high in 2018, according to UNEP. The level of greenhouse gases in the atmosphere also reached a new high in 2018, with year-on-year surges in carbon dioxide, methane and nitrous oxide, according to the World Meteorological Organization's Greenhouse Gas Bulletin in November.
So the task before us this decade is simple, but also complicated.
Wind power in Germany is now more cost effective than building new fossil fuel plants. (Hannibal Hanschke/Reuters)
Technologies that still seemed nascent and uncertain five years ago have strengthened and spread exponentially, exceeding expectations. In 2014, variable renewables were the cheapest source of new electricity in just 1% of the world; in 2019 it was two-thirds; by the early 2020s renewables are set to become the cheapest source in all major markets, according to a Carbon Tracker report from September.
The full cost of new renewables in many countries, including solar in India and wind in Germany, is now cheaper than building new fossil fuel plants or buying raw materials for existing fossil fuel plants, Carbon Tracker said. Batteries are reducing the intermittency of renewables, and the cost of the two combined is expected to become cheaper than fossil fuels in the later 2020s.
The foundation for a low-carbon economy is set and strengthening. But it's hard to be optimistic about this potential when we see dangerous business-as-usual trends marching on.
Aim for net-zero emissions by 2050, stop building coal-fired power plants by 2020, and shift taxes from people to polluters
Coal, the dirtiest form of fossil fuels, remains an immediate threat. Globally, coal-fired electricity is estimated to have made its largest-ever annual drop in 2019, by 3%, Carbon Brief reported in November. This is the result of record declines in Germany, the European Union overall and South Korea, a downturn in India, and flat in demand growth in China.
But in the same year, coal generation in the developing world made its biggest increase in five years, by 7%, according to BloombergNEF's Climatescope report in November. On top of that, the number of new coal power stations in China, the world's largest emitter, outstripped plant closures in the rest of the world between January 2018 and June 2019, according to Global Energy Monitor analysis from November.
We can change the game in 2020, if big emitters can show that they are making clear, decisive breaks with incumbent habits and business models.
Solar is fast-growing in India – one of the countries that must raise its emissions targets. (Amit Dave/Reuters)
Polluting economies such as the European Union, China, India, Indonesia, Japan, South Korea and South Africa must raise their emissions reduction targets and heed the science-based demands that UN Secretary-General António Guterres has made to everyone: Aim for net-zero emissions by 2050, stop building coal-fired power plants by 2020, end fossil fuel subsidies, and shift taxes from people to polluters.
Business and finance leaders can encourage this shift by turning climate action from a burden to an opportunity. They need to set goals to halve their own emissions by 2030 and reach net-zero by 2050, and follow the Paris Agreement's five-year roadmap by communicating their progress and plans to governments every five years — starting in Glasgow this year.
Pension funds, sovereign wealth funds and other investors should join, or emulate, the UN Net-Zero Asset Owner Alliance, whose 15 members are responsible for around $4tn in assets. These asset owners committed last year to decarbonising their portfolios by mid-century, and to regularly disclose progress and strengthen efforts in line with Paris.
Oil and gas companies need to recognise the scientific reality that their current business models would contribute to millions of avoidable deaths
Oil and gas companies, meanwhile, need to recognise the scientific reality that their current business models would contribute to millions of avoidable deaths and trillions of US dollars in avoidable damage. They should begin their transformation by quickly ceasing the exploration and expansion of oil and gas reserves, eliminating methane from their value chains, and applying their expertise, resources and influence to clean energy alternatives wherever possible.
At the end of our mission, I hope Mission 2020 will have helped focus climate efforts on the 1.5C goal and encouraged governments and businesses to follow the Paris rhythm for assessing and accelerating progress. I want to have elevated the opportunities and advantages that come with a 1.5C limit above what was long perceived as an unwanted burden. I want to look back and know that, in 2020, we reached the turning point in our path towards a more liveable planet for future generations.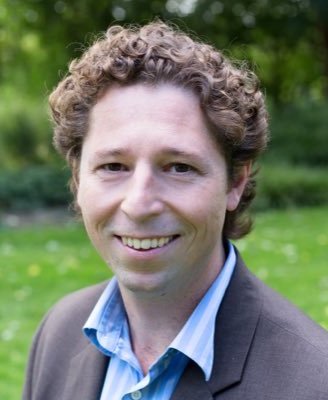 Andrew Higham is chief executive of Mission 2020
Main picture credit Jason Miczek/Reuters 
This article is part of our in-depth Decade of Delivery commentary from sustainability leaders. To view all articles, please see our January 2020 digital magazine.
#deliverydecade
UNEP
renewable energy
net-zero economy
WMO
Global Energy Monitor
Paris Agreement
Related Reads
comments powered by

Disqus