on
Harnessing energy from the marine environment has proved expensive, but as expertise has grown costs have fallen. Combining battery storage with offshore wind will stabilise power and prices, writes Mike Scott
The cost of offshore wind power has fallen at a dizzying rate in the past few years. The same is true of energy storage. Now there are plans to put the two together, to boost the flexibility and economic viability of offshore wind still further.
A few years ago, the offshore wind industry was warning that it would struggle to meet its target for reducing costs to below £100 per megawatt hour (MWh) by 2020. Offshore costs are higher because of the difficulty of installing, maintaining and decommissioning turbines in the challenging marine environment.
In 2017, two new projects won contracts to deliver power at £57.50/MWh – cheaper than new gas-fired power stations
However, thanks to concerted efforts to cut costs and apply the lessons of earlier rounds of offshore wind installations, the 2020 target was met in the 2015/16 round of capacity auctions and in 2017, two new projects won contracts to deliver power at £57.50/MWh. This was cheaper than new gas-fired power stations and significantly lower than the £97.50 "strike" price for the UK's Hinkley Point nuclear power station.
The same trend can be seen in the battery storage sector, where costs have fallen by 80% since 2010, according to Bloomberg New Energy Finance. The International Renewable Energy Agency predicts they could fall a further 66% by 2030, stimulating a 17-fold increase in the market. Battery storage is increasingly being combined with solar and onshore wind projects, so it was only a matter of time before it started to be applied to offshore wind as well.
Danish group Orsted has been exploring the possibility of combining offshore wind farms and battery storage. It added storage to its Burbo Bank scheme in the UK to stabilize the wind farm's delivery frequency to the grid in what was believed to be the first use of storage and offshore wind.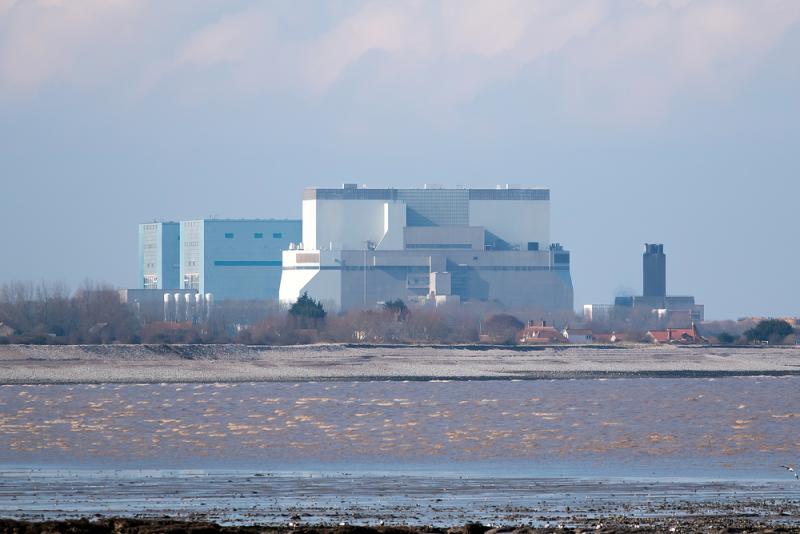 New offshore wind projects will deliver electricity cheaper than Hinkley Point. (Credit: jgolby/Shutterstock)
And its 800MW Bay State Wind proposal for a wind farm off the coast of Massachusetts in New England included 55MW/110MWH of storage "to help the region in overcoming winter reliability challenges by delivering energy when it is needed most and help to reduce winter peak energy prices and price volatility".
Bay State Wind, whose bid was ultimately unsuccessful, said the storage would cut winter power prices by around $158m by enhancing grid stability.
Deepwater Wind, which is developing the 400MW Revolution Wind project 15 miles off the Rhode Island coast, said in April that it could supply 200MW of power to utilities in the neighbouring state of Connecticut with an optional energy storage component. This would make Revolution Wind capable of delivering clean energy during peak hours of demand on the regional electric grid – even when the wind isn't blowing, the company said.
To integrate even more renewables to the grid, we will need to find new, smart solutions for energy storage
The recently renamed Equinor, formerly Norway's state-owed energy company Statoil, has added a 1MW/1.3MWh system, called Batwind, to its Hywind floating wind test site off the coast of Scotland.
"The variability of renewable energy can to a certain extent be managed by the grid. But to make renewable energy more competitive and integrate even more renewables to the grid, we will need to find new, smart solutions for energy storage to provide firm power," says Sebastian Bringsvaerd, development manager for Hywind and Batwind.
Equinor has added a 1MW/1.3MWh storage capacity to its Hywind floating wind test site. (Credit: Equinor)
"While there are many energy storage products and solutions in the market, the battery software solutions are less developed. We want to teach the battery when to hold back and store electricity, and when to send power to the grid, thus increasing the value of the power," said Bringsvaerd.
"Such projects allow variable renewable energy projects to react flexibly to changes in demand, and eventually may allow renewables to generate baseload power."
He pointed out that it could be especially effective for getting more power from offshore wind, which is more consistent and stronger than onshore, but produces energy at times of low demand, such as overnight.
Mike Scott is a former Financial Times journalist who is now a freelance writer specializing in business and sustainability.  He has written for The Guardian, the Daily Telegraph, The Times, Forbes, Fortune and Bloomberg.
 
Main picture credit: Shaun Wilkinson/Shutterstock
This article is part of the in-depth battery storage and microgrids briefing. See also:
Why California's dreaming about battery storage
From Hawaii to New York, US states are joining the storage revolution
South Australia's clean energy transition powers on
How microgrids are bringing green power to the people
Overcoming barriers to microgrids key to India's solar mission
offshore wind
battery storage
Hywind
Batwind
Bay State Wind
Orsted
Deepwater Wind
Equinor
Related Reads
comments powered by

Disqus