on
From protecting bees to saving the planet, cause marketing is ubiquitous these days. But a great social media campaign doesn't equal sustainability
Burt's Bees has championed bees since the company's inception in 1984, when a bearded, back-to-the-woods guy named Burt Shavitz and his partner Roxanne Quimby went from selling honey and candles at farmers markets to perfecting a recipe for beeswax-based lip balm.
Shavitz and Quimby never dreamed the lip balm would gain a global following for their company, which is now owned by the US cleaning products giant Clorox. Nor could they imagine that the bees that produced the balm's raw ingredient would have their existence threatened by colony collapse disorder (CCD).
But when beekeepers began reporting mysterious losses of 30% to 90% of their hives after the 2007 season, the company made the bees' plight its logical cause and put its energy into what is known as cause marketing: a for-profit company that enhances its reputation by supporting a social cause.
Bees produce the main ingredient in Burt's Bees' products
Cause marketing debuted 40 years ago, when American Express launched a campaign in 1983 to restore the Statue of Liberty. After raising more than $2m for the restoration, Amex trademarked the term "cause-related marketing". 
But the idea has really taken off with the rise of social media as a marketing tool. The reach of Facebook, Twitter and Instagram, and their power to make ideas go viral, have led to cause marketing becoming ubiquitous among big brands. They recognise that it can increase brand loyalty, boost employee morale and differentiate companies from competitors while supporting important causes. Over time, companies have gotten savvy at collaborating with both NGOs and their digital advertising agency partners, as well as intelligently linking their cause campaigns to their own products.
In Burt's Bees' case, its foundation has given more than 100 grants to bee advocacy projects. And this year, with a marketing campaign called "Bring Back the Bees", the company has become even more focused and strategic with its effort.
"We've been supporting the bees since 2007," says Paula Alexander, president of Burt's Bees Foundation and director of sustainable business and innovation for the company. "As a brand, bees are in our name, our founder was a beekeeper, and honey and beeswax are in so many of our products. And Bring Back the Bees [chimes] with our model of working for the greater good."
The campaign, which will run until June, has all the elements of solid cause marketing: a celebrity champion in Lea Michele (of Glee fame), a tangible goal – planting 1bn wildflowers over the next two growing seasons – and a consumer ask: tweet with the #BringBackTheBees hashtag and the company will plant 1,000 wildflower seeds. Burt's Bees also has a close connection to its NGO partner, the Rural Advancement Foundation International headquartered in Pittsboro, North Carolina, which will make sure planted seeds are creating good bee habitats on participating US farms.
Glee's Lea Michele is the campaign's celebrity champion
Good cause marketing campaigns also engage consumers. The agency that worked with Burt's Bees, Baldwin&, which is based in Raleigh, North Carolina, came up with an ingenious gimmick: asking people to tweet about it without using the letter B. This restriction, says Patrice Sherman, international marketing and advertising manager at Burt's Bees, caused a burst of social media creativity as consumers became engaged with the campaign. It is part of what Rich Mintz, of marketing agency Blue State Digital in New York, calls "magnetic attraction" – a pull for consumers and also employees to be part of something that feels both fun and rewarding.
The importance of digital and social media in cause campaigns – in Burt's Bees' case it was via Instagram and Twitter – can't be overstated.
Burt's Bees created a limited-edition lip balm specifically for the campaign – buying it also triggers 1,000 wildflower seeds to be planted. The company is also encouraging its customers to do their own bee habitat building. "We can't do this alone," Alexander says. "Every pot of flowers planted is a positive step."
Bees produce the main ingredient in Burt's Bees' products
The Bring Back the Bees campaign could be said to be a success after just a month – the campaign has achieved 20% of the billion seeds goal from product sales and social media hashtag mentions.
From 'cause' to purpose
Yet Bring Back the Bees, like many good cause campaigns, poses a conundrum: can we as a society truly learn to be sustainable when successful cause campaigns are encouraging us to consume more on a resource-constrained planet?
And the popularity of cause marketing – with books, blogs, plenty of consultants, even entire digital agencies dedicated to creating campaigns for companies – has raised concerns about "cause-washing", an offshoot of "green-washing", in which companies are accused of less-than-truthful claims in their marketing campaigns.
When companies support causes by raising or giving money in partnership with non-profits that do good work, it is difficult to criticise. Yet Russ Stoddard, founder of the Oliver Russell agency in Boise, Idaho, penned a blog post last year saying it was time to kill cause marketing.
"I probably over-dramatised it a bit," Stoddard says. "Yet what I actually see happening is that companies are needing to become far more intentional in their cause campaigns, rather than cheap, one-off campaigns to increase sales."
Consultant Olivia Khalili, who has worked with many companies including Toms Shoes, has thought long and hard about this issue. Khalili coined the term "cause capitalism" in 2008 to describe a phenomenon she was beginning to see as companies became aligned with more authentic social missions. She sees cause marketing as only a facet of this bigger movement, where companies are choosing to become B Corps (for-profits certified as meeting rigorous social and environmental standards) or moving to a social-mission-driven model.
But Khalili says a successful cause marketing campaign does not mean a business is necessarily driven by its social mission.
"Cause marketing is a marketing campaign that benefits a company and a non-profit organisation. The non-profit is offering its name, reputation and supporters [or stakeholders] and the company is offering visibility, credibility, and resources," Khalili says. "It's a mutually beneficial exchange of assets. In the end, though, it is still essentially marketing."
Khalili, who previously wrote a blog about cause capitalism and worked for Ashoka, the non-profit network of social entrepreneurs, now leads Yahoo's social impact programme, Yahoo for Good. She says it can be a challenge for companies to zero in on a cause.
"Marketing departments often hold the money and resources," Khalili says. "And you can't always find an intersection and an alignment between marketing objectives for a specific campaign and long-term social impact goals. That's the challenge, and it can be a big one."
Danielle Norris of Denver, Colorado-based Sovenco says she believes every company has a purpose beyond making money or simply providing a product. Sovenco has a framework that helps companies' leaders find personal purpose and become internal change agents for their businesses through an eight-step process.
Norris says the rise in B Corps increases the pressure for other companies to up their games.
"Although cause marketing can showcase some of the good you are doing as a company it's also a way to get by, doing what you are doing, ie business as usual, without having direct impact and connection to a cause or an injustice." Norris says too many companies support a cause through cause marketing when there's an opportunity to do much more.
Purposeful, and purpose-driven
Ice cream company Ben & Jerry's garnered considerable media and customer attention with its 2015 cause marketing campaign "Save Our Swirled" introduced shortly before the Paris climate talks. Similar to Burt's Bees' Bring Back the Bees, Ben & Jerry's Save Our Swirled connected to a product, a new ice cream flavour. The campaign also had a goal – joining with its non-profit partner Avaaz to push for a strong Paris climate deal. Avaaz delivered 330,000 petition signatures to world leaders at the Paris summit, and 10% of those were gathered from the Save Our Swirled campaign, says Jay Tandan, assistant digital marketing manager at Ben & Jerry's.
Ben & Jerry's introduced a new product with its climate campaign

 
"The beauty of our campaign is the multifaceted nature in which we execute. We are able to contact our fans from on the ground, via social media, and [through] long-form content on our website," Tandan says. "Social media gives us the ability to amplify our messaging and is where we are able to bring the most people into the movement."
Tandan references the "movement" because he says the campaign is fully aligned to the company's long-term purpose around climate justice, or as Tandan puts it, "a more just and equitable world, including for those in third-world countries most vulnerable to the harsh impacts of climate change". While the key measure of the campaign's success is 30,000 delivered signatures, post-Paris the long-term goal for Avaaz is to encourage 100% renewable energy use globally by 2050 through education and awareness raising, while Tandan says Ben & Jerry's will "pivot" to democracy issues and encouraging voter registration and voting. In the UK, Ben & Jerry's has teamed up with the charity Hope not Hate to encourage Londoners to register to vote in the May mayoral elections in a campaign called "Don't Get Frozen Out".
Avaaz used shoes to demonstrate at the Paris climate talks
But this is not quite enough for Sovenco's Norris. "Especially with campaigns like Burt's Bees and Ben & Jerry's, these companies are housed under conglomerates [Clorox and Unilever] still doing bad things overall with their products and services," Norris says. She points out that if a company like Coca-Cola has a campaign to save water, it blurs the fact that it is seeking to solve a problem it helped cause. 
Norris admits it's a tall order for large, financially successful companies to become purpose-driven. In fact, Sovenco's framework doesn't yet work, she admits, when companies have more than 500 employees.
"What we do see is that small businesses, be they B Corps or social enterprises, are embracing triple-bottom-line, and when you look at the millennials, with their ingrained ideas of wanting the products they buy and the companies they work for to be 'good', that trend can only grow," she says. "The market may in future just end up pushing out the products and services that don't conform."
Russ Stoddard of Oliver Russell says he looks on Ben & Jerry's, which is a B Corp within the Unilever conglomerate, as a Trojan horse, an indicator of how much markets are pushing corporations to take social purpose seriously.
But Lynn Kahle, co-author of the recent book Communicating Sustainability for the Green Economy, isn't so sure the majority of consumers will be as conscious and demanding of triple-bottom-line accountability as Norris seems to think.
"Some consumers are actually hostile to the idea of environmental or green concerns; others care only about whether a product works," Kahle says. "That said, as more cause and green marketing gets done it does increase the orientation of more companies to do the right thing and inch toward sustainability."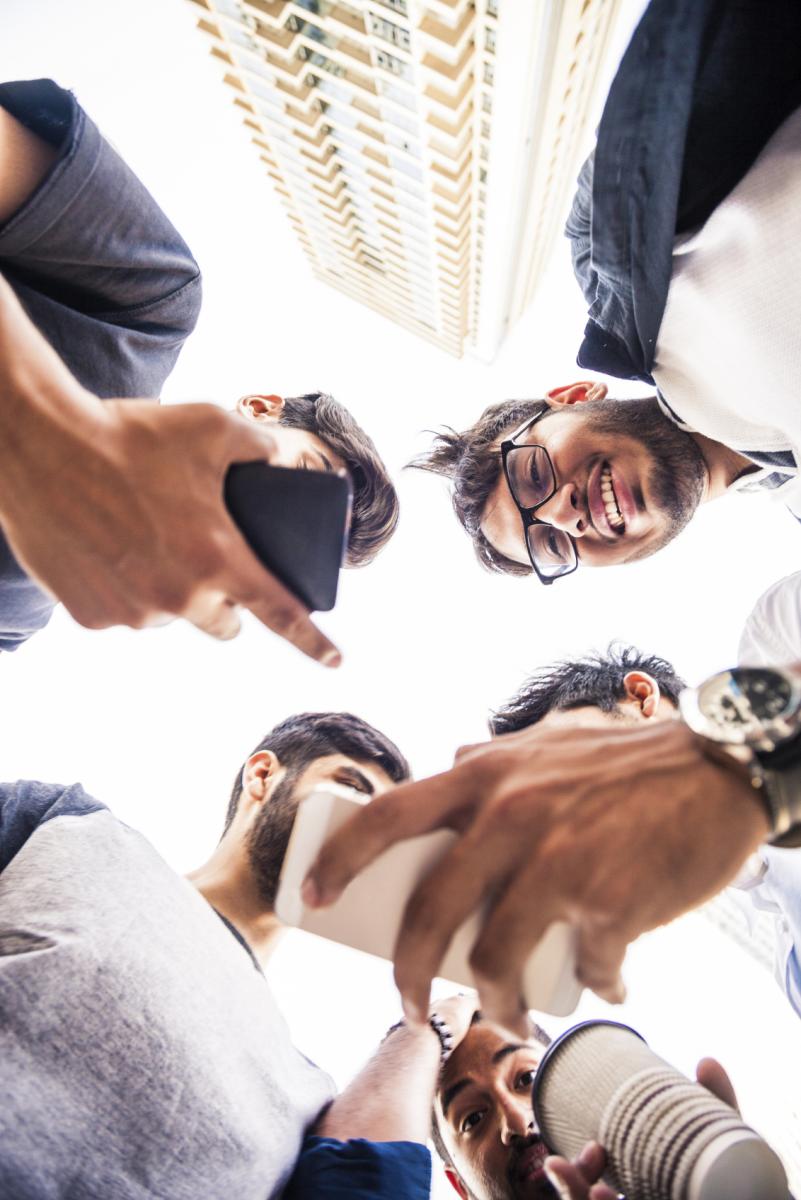 Millennials want brands to be authentically sustainable
Neither Norris nor Khalili want companies to suspend their cause campaigns. Norris just wants companies to find authentic causes through an internal process of orienting towards a purpose, and then set meaningful goals to provide direct, measurable impact. "Do that work. The marketing of the cause comes after," Norris says.
Russ Stoddard of Oliver Russell (also a certified B Corp) has created a series of white papers on how a company can move to purpose. Stoddard says the process is easier for a start-up than for well-established companies, not only for reasons of company and leadership culture but also what he calls "legacy issues" and the need to involve multiple parties – a board, management, stockholders and stakeholders – in changes.
For companies that can't, or won't, become B Corps, Stoddard says a revamp of the corporate mission statement to a corporate purpose statement can add the "why" to the traditional "what" in the question of a company's activities.
By Stoddard's definition, both Burt's Bees and Ben & Jerry's have purpose baked in, and have moved beyond it to the ongoing work of achieving the purpose and sharing it through content campaigns.
What Norris wants to ensure is that in addition to the attention-catching campaigns, companies keep working on direct impact, because purpose-driven millennials will eventually expect most businesses to get serious about doing good.
Norris, a millennial herself, may be right: a recent Nielsen study found that 86% of what it termed global future talent – those people about to head into the work force – say the social responsibility of companies is of great personal importance when looking for an employer. Consumer trends specialist Nielsen says that means companies need to look inward and get authentic with their efforts.
"As millennials rise up the ranks, this authenticity will become even more important," Norris says. "If the cause is right you don't have to have extravagant budgets, you just need to be authentic and real."
Environment
NGO
social media
campaign
sustainability
renewable energy
election
millennials
green economy
stakeholders
Related Reads
comments powered by

Disqus