on
Once staunch opponents of state interference, companies are now being asked to work with governments to deliver the ambitious global development agenda. We look at the rules of engagement in the new B2G landscape
The Paris Agreement and the Sustainable Development Goals (SDGs) have changed the dynamic of the relationship between business and government. Rather than adopting opposing positions, and negotiating concessions from each other, they find themselves now mainly on the same side, unified by shared goals.
Unlike the MDGs, which were drawn up by a small group of individuals working in the UN head office, the SDGs were borne of the largest and most inclusive consultation programme in the history of the UN, of which the private sector was an important part. The Global Business Alliance for 2030 was formed during the 2013 UN general assembly, bringing business organisations and global companies - from multinational corporations to local SMEs - together to "strengthen and inform the intergovernmental deliberations at every step of the way".
This is explicitly recognised in SDG 17, the goal to revitalise the global partnership for sustainable development, which "brings together governments, civil society, the private sector, the United Nations system and other actors and mobilises all available resources".
The political landscape of 2017 is like nothing the world has ever known. While there is no doubt that globalisation has brought huge benefits to many, it has also been a big driver of inequality, giving rise to phenomena like the Trump presidency, the ascendancy of Marine Le Pen in France, and the UK Brexit referendum result. In the current climate of isolationism, now more than ever, the private sector needs to provide continuity and support national efforts towards achieving the SDGs, leading sustainability thinkers say.
Globalisation has given rise to phenomena like Marine Le Pen (credit: Frederic Legrand/Shutterstock Inc)
Collective action is particularly needed to finance the ambitious development agenda. While it is not possible to attach a final cost to implementation of the goals, the World Bank says the investment needs of the SDGs will require the global community "to move the discussion from 'billions' in ODA [official development assistance] to 'trillions' in investments of all kinds: public and private, national and global, in both capital and capacity."
At last month's World Economic Forum in Davos, UN Secretary-General António Guterres said: "Without the private sector we will not have the necessary innovation, we will not have the necessary capacity, to discover new markets, new products, new services and to be able to develop new areas in the economy." He added: "The best allies today in the world are probably in the business sector and it is very important to fully mobilise them."
Opportunity and role for business
Released last month at Davos, the Better Business, Better World report, produced by the Business and Sustainable Development Commission (BSDC), describes itself as "a call to action for current and future business leaders". The report asserts that achieving the SDGs opens up market opportunities worth $12trn in the four key economic systems: food and agriculture, cities, energy and materials, and health and well-being. Together they represent around 60% of the real economy.
BSDC chair Mark Malloch-Brown, says that "business as usual" will not achieve this market transformation, "nor will disruptive innovation by a few sustainable pioneers be enough to drive the shift. Entire sectors have to move."
Ben Rutledge, senior advisor for business and human rights at the Ethical Trading Initiative (ETI), an alliance of companies, trade unions and NGOs working mainly in the garment supply chain, believes that alliances and partnerships between businesses, policy makers and civil society are critical. "While governments are obliged to monitor and report on progress against the SDGs, they cannot be achieved if governments only work in silos," he says.
The UN's 2030 Agenda for Sustainable Development calls on all businesses "to apply their creativity and innovation to solving sustainable development challenges". Rutledge points out that the SDGs themselves set out specific targets, such as SDG 8.5 (on creating productive employment and decent work), and SDG 8.7 (on effective measures to eradicate forced labour and to end modern slavery and human trafficking). "Neither of these goals can be achieved by either the private sector or governments working unilaterally," he explains.
It is also important for business to take the lead on social action, rather than simply wait for regulation. "Business does not operate in a vacuum and must play its part to create a healthy society and environment," says Steve Howard, chief sustainability officer at IKEA. "Power is more distributed than in the past between government, business and civil society and leadership must be distributed as well. When it comes to issues like climate change, government will only push businesses so far (and that is not far enough, frequently) therefore business has to show it is ready for change and welcomes government action."
Historically, much of the machinery of business-government dialogue has been captured by incumbent business groups, conservatively resisting change, says Nigel Topping, CEO of We Mean Business, a global coalition of organisations that work with thousands of the world's most influential businesses to accelerate the transition to a zero-carbon economy. "We are now seeing businesses from all sectors awake to the systemic risks of climate change and the business opportunities available in such a disruptive transition."
The business/government interface
It is important to understand how the interface between business and government functions. At best, says IKEA's Howard, it is a partnership where government delivers the framework based on understanding the needs of business and society, and business delivers products and services that meets those objectives. But, he acknowledges, "sometimes governments and businesses don't understand each other."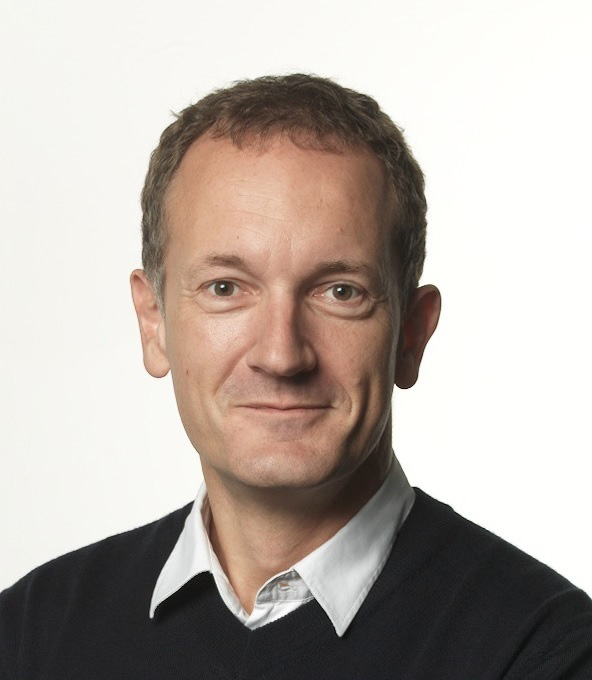 Steve Howard, chief sustainability officer at IKEA (credit: We Mean Business)
"The powerful business presence during the COP21 negotiations was a great example of this new voice of business engaging positively on bold climate policy," says Topping. "We Mean Business partners worked with global businesses from all sectors to ensure a strong presence and a clear set of messages to the negotiators. We were excited to see just how ready negotiators were to engage around the business need for a clear, long-term goal. The Paris Agreement delivered exactly what business needed."
With more than 1,000 commitments to take action on climate change through initiatives such as RE100 from 500 companies, which together manage $8.1trn of revenue, Topping believes We Mean Business is sending a clear message to government and regulators.
"It is only with the strong combined voice and leadership of business globally, combined with the will to take action to mitigate climate change, that the world will set a trajectory to below 2°C by 2020," he says. "Public commitments by business to take action on climate change send a clear message to government on the ambition and benefits of climate leadership and the need for bolder policy."
But there are inherent challenges to building effective B2G partnerships. "All partnerships need aligned expectations, mutual understanding and good communications," says Howard. "Partners have to invest the time and effort to develop these attributes."
ETI's Rutledge says that governments may, inadvertently or even consciously, undermine business efforts to improve working conditions, through poor implementation of labour standards and local laws. "Some governments see cheap labour as their comparative advantage and use this 'resource' as a means of attracting private sector investment," he says. This has resulted in governments aiming to maintain wage levels or even limit increases set out in minimum wage legislation at below living wage levels in order to remain competitive.
Another challenge is that national governments might lack policies that support innovative partnerships and create enabling environments for business to work easily with the public sector, says Malloch-Brown. He adds that companies will face inertia internally, as they are entrenched in stubborn beliefs about the role of business, and indecision about which direction to take with government and civil society.
Nigel Topping, CEO of We Mean Business (credit: We Mean Business)
Where do CSR professionals fit in?
CSR professionals have a major role to play in forging and maintaining these partnerships, bridging the gap between corporate interests and development issues. Says Rutledge: "CSR professionals, working to implement responsible business practices and to ensure that respect for human rights is at the heart of business operations, are key to businesses making a contribution and monitoring and documenting their contribution to the SDGs."
He also believes that all major companies, particularly those with complicated supply chains, should possess relevant expertise in human rights and development. "One of the most essential and effective contributions that businesses can make to the SDGs is to ensure that responsible business conduct and respect for human rights are at the heart of their operations," says Rutledge. "Doing so requires genuine engagement with local civil society and local government agencies, which can enable a business enterprise to better understand the context in which it operates."
According to Malloch-Brown, CSR professionals must ensure the SDGs' messages are made a top priority within a company, particularly at board level. "Sustainability can no longer be considered a bolt-on or optional" he says. "The irony is that, if CSR professionals are successful in making the SDGs a business priority, CSR departments will be phased out and these professionals will be integrated into the company."
New landscape
Collaboration has clearly amplified success. "The different We Mean Business partners have their own expertise, networks and regions," says IKEA's Howard. "When acting as a coalition they have developed a powerful common narrative, a shared action platform (such as RE100) and leveraged each other's networks. It has been a hugely powerful collaboration."
Shortly after the US election, more than 700 businesses and investors signed a letter to elected US and global leaders, reaffirming their support for the Paris Climate Agreement. Says Howard: "IKEA Group, Mars, Swiss Re, Walmart, Apple, General Motors and Nike have all committed to achieve 100% use of renewable energy in their global operations alongside more than 80 other companies."
There was a powerful business presence at the COP21 negotiations (credit: We Mean Business)
Looking ahead, Nigel Topping believes that another crucial area for collaboration will be cities, which are responsible for 50% of greenhouse gases. "Last year the C40 [a coalition of the world's megacities], committed to take action to reduce emissions in line with a 1.5C target, at the top end of the Paris Agreement ambition," says Topping. "The We Mean Business coalition and C40, committed to reducing climate change, will be working closely together to drive the transition to renewable energy and electrified public and private transport."
Upheaval and uncertainty has dogged the US in the opening weeks of 2017, but Topping remains upbeat: "Data shows that if US businesses make investments now towards a diversified clean energy economy, they and consumers will save an average of $366bn per year on fossil fuel costs by 2050. There will be many more US jobs overall — particularly in sectors like utilities, construction and manufacturing."
The landscape has changed. It is no longer enough for businesses to have relationships with customers and suppliers. Governments the world over have signed up to far-reaching agreements for the good of all and the corporate world will play a vital role in helping achieve those targets.
As Secretary-General Guterres said in his WEF speech: "I believe that there is now an opportunity for a new platform of partnership at a higher level; a platform for partnership that can now serve not only to implementing the goals and defining the past, but addressing the challenges that we will be facing in relation to the future."
This article is part of our in-depth briefing on how business is navigating the new B2G environment. See also For B2G, you first need B2B, Why it pays to go Dutch with suppliers, and Collaborating with governments in the cocoa sector.
WBCSD
collaboration
We Mean Business
climate
politics
RE100
C40
new populism
WEF
Ikea
ETI
Related Reads
comments powered by

Disqus