on
New tools allowing access to real-time images and data are providing hope in the fight against forest destruction
Norway's decision last month to make its own government purchases tropical-deforestation free means it joins hundreds of large companies in trying to rid the threat of deforestation from their supply chains.
"Zero deforestation" is a huge and worthy goal. Many companies have set a deadline of 2020, which is fast approaching. It takes work and resources to figure out how to make sure that commodities such as beef, soy, palm oil and coffee aren't contributing to the massive destruction of trees, especially in intact tropical forests.
The good news is that companies and countries now have access to tools developed by NGOs that can delve deeply into big data sets to identify where deforestation. The technology drive is aided by the advent of small, inexpensive satellites that may soon allow the entire Earth and its forests to be photographed every single day.
This growing ability to get real-time images and data about our changing world means that deforestation, while it continues to happen at a worrying scale, won't be able to occur anonymously for much longer.
Norwegian wood
The commodities of palm oil, soy and beef primarily hail from just a large handful of countries in tropical south Asia and South America. Tropical deforestation emits 3bn tonnes of carbon dioxide each year, according to a 2012 consensus studyfrom Winrock International and the Woods Hole Research Center, which means it accounts for about 10% of the world's total greenhouse gas emissions.
Viral advertising campaigns mounted by determined activist NGOs have gone a long way towards awakening corporations to the risk forest destruction poses for their supply chains (and reputations) and are prodding them to take action.
As a recent Forest Trends report Supply Change: Tracking Corporate Commitments to Deforestation-free Supply Chains 2016 details, 366 companies have made 567 individual deforestation pledges, up from 243 companies and 307 pledges as of March 2015. The biggest pledges are around palm oil, with 61% of companies making deforestation-related pledges, compared with 15% of companies buying commodity beef and only 19% of companies purchasing commodity soy. On the downside, the Global Canopy Programme, a UK-headquartered think tank working to reduce deforestation,maintains that 30% of the "major corporate powerbrokers" – i.e. the companies with the greatest influence in creation of a deforestation-free global economy – have no policy on deforestation.
That means NGO efforts to get companies to recognise the reputational and business risks of not acting will continue. In that context, Norway is playing a somewhat pivotal role. Norway's Governmental Pension Fund is the largest wealth fund in the world (enriched, it must be said, by oil revenue), and its policy on climate change and tropical deforestation had already led it to drop a number of palm oil and pulp and paper companies
Norway is also paying countries vast sums in aid to help them fight deforestation, including $1bn to Brazil and $250m to Guyana, and funding the Worldwatch Institute's Global Forest Watch (GFW) technology-rich platform for reducing deforestation which more below, to the tune of more than $13m over the next three years.
Beef farming can lead to massive destruction of trees
The big middle
For NGOs, getting big players to act entails shining a light on leaders and laggards, as Greenpeace did with its 2016 Scorecard on deforestationin the supply chain of big snack companies. But how to address what Niki Mardas, executive director of the Global Canopy Programme, calls the "big middle"?
"Supply chains are opaque and highly complex, and transparency is necessary," Mardas says. Global Canopy judged that available research wasn't being used systematically, and teamed with the Stockholm Environment Institute (SEI) to create a software tool called Transformative Transparency (TT), which debuted in June in beta form. TT taps big sets of trade data, such as customs declarations, and detailed lists of a ships' cargo known as bills of lading, to create detailed visuals, called Sankey diagrams, that create an illuminating picture of commodity flows, and identification of hot spots and risks.
"One piece that's been missing is linking specific actors to specific places, and at scale," Mardas says. For example, an actor such as Unilever may have good traceability of the palm oil in its own supply chain, but might not share that information. "This tool tries to take the data that's available on a commodity and give a bird's eye view of all the actors in it."
TT produces diagrams, with colourful bands, that paints a powerful picture of the flow of a commodity, say soy, from specific agricultural municipalities in Brazil, through soy traders such as giant Cargill, then to importers, and finally to the country where that same soy lands in a consumer's veggie burger. The TT tool can also generate country maps, overlaying visuals of the areas of greatest production of a commodity with areas of greatest deforestation. Thus a trader such as Cargill with a deforestation commitment could visualise how much soy was coming from a high-risk municipality and start shifting buying to other regions.
SEI and Global Canopy hope to have the first level of TT, with data on soy and coffee, available by the end of 2016.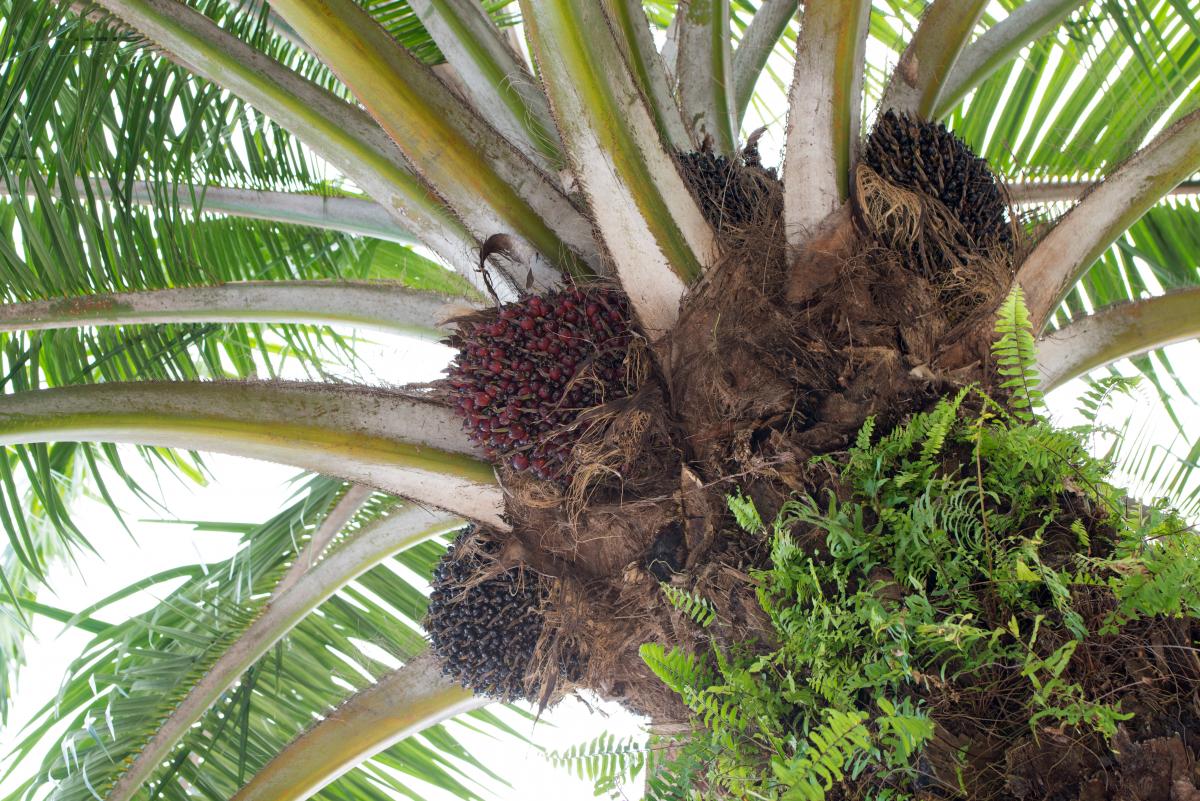 Palm oil companies are making pledges to save forests
Global surveillance
Mardas says TT provides a big-picture view, which will be complementary to the World Resources Institute's GFW. Since its launch in early 2014 GFW has been an indispensable part of the anti-deforestation movement. Using satellite data and cloud computing, GFW lets anyone see, among other things, where forest clearing or fires might be happening and allows users to receive alerts on their smartphones at the onset of these threats. All of the datasets or analyses that users create can also be freely downloaded.
Sarah Lake, a research associate with GFW who is about to join Global Canopy as head of programmes on drivers of deforestation, says the proliferation of various software tools is positive as each one focuses on a different aspect of the issue. GFW's latest tool, the Palm Risk Tool, takes data from 800 mills in south-east Asia and analyses each one's deforestation risk. Unilever beta-tested the Palm Risk Tool and found 29 "high risk" mills that it is now helping to get Roundtable on Sustainable Palm Oil certified.
Lake says these software tools help the already committed companies get to their goals and the "big middle" companies make the commitments needed to turn around tropical deforestation.
"It is still early stages, we don't have many great success stories," Lake says. "But I very strongly believe that we will have over the next four years. Technology is ushering in the possibility of daily imagery of the entire planet in the next few years. Now we need the right algorithms to make the data usable both for daily monitoring and for predictive modelling."
With both TT and GFW's platforms, companies should look to share their data, Lake says, to improve its accuracy and to reach the industry-wide tipping point and shift in practices that will truly contain deforestation.
Guyana received £250m from Norway to fight deforestation
Low-tech success
One barrier to being able to use the data in ground-level deforestation efforts is that it takes massive amounts of cloud computing power to turn images from small satellites into actionable visuals or reports. But there small signs that available technology is coming to the rescue.
In Indonesia, conservation scientist Eric Meijaard filed a recent cheering report for the Mongabay blog site. In Kalimantan, an area heavily impacted by palm oil plantations and also by last year's devastating fires, Meijaard documented that this year local police and other officials are getting alerts on their phones about local fire "hotspots". Coupled with a new local policy that threatens officials with job sanctions if fires burn in their district, phone alerts are a "promising and important" development, Meijaard says.
More than a decade after fast-moving consumer goods companies switched to palm oil as a substitute for trans fats, with devastating consequences for tropical forests, big data holds the promise that companies, and countries such as Norway, can begin to make good on their supply chain pledges.
Police in Indonesia receive phone alerts about forest fires
Reasons to be cheerful
One of the latest "zero deforestation" commitments comes from Michelin Tires, which in mid-June adopted a policy of zero deforestation for rubber sourcing and said it plans to map at least 80% of the natural rubber it buys to factories by 2020.

Golden-Agri Resources, a key palm oil supplier headquartered in Singapore, promises to trace palm to GAR-owned mills by next year and to all mills it sources from by 2020.

Singapore-based IOI, which lost its certification for sustainable palm production earlier this year, recently dropped the suit it brought against certifying agency the Roundtable on Sustainable Palm Oil (RSPO) and will comply with all RSPO rules to be re-certified by the year's end.

Global Forest Watch's tool uses Nasa's Landstat satellites, which provide multi-spectral forest observations with a resolution of 30 square metres, updated every eight hours.
deforestation
NGO
Palm Oil
supply chain
SEI
transparency
RSPO
Big data
Related Reads
comments powered by

Disqus