on
In this Q&A, managing director Liam Dowd talks with Freddie Woolfe, head of responsible investment and stewardship at Merian Global Investors, on SDG targets, corporate climate ambitions and opportunities for the next 12-18 months
In the build-up to the Responsible Business Summit Europe, I talked with one of our speakers, Freddie Woolfe, about the increasing use of SDGs as a framework for impact and encouraging corporate commitments to help tackle climate impacts.
Q. What is your role?
A. My job here is to design, develop and implement our responsible investment and stewardship strategy – which is a fairly broad remit! We have a history of engagement, mainly on governance issues, and are looking to turn up the dial on the wider range of sustainability topics, both in engagement and within the investment process. To that end we are building an investment-led, value-based approach, leveraging on the investment performance we are known for to best serve our clients' interests
Q. Is your business integrating the SDGs into investment decisions? And if yes, what are you looking for from corporates when making these decisions?
A. The SDGs are clearly becoming the emerging way of describing companies' sustainability, and it is probable that the investment industry's contributions will also be measured along the same lines in the future. They are a very helpful framework for thinking about impact, and provide a useful way of considering specific themes and initiatives that could offer interesting investment opportunities.
We are, however, quite some way from having a systematic way for considering them more generally, not least in an investment process. In particular, there is a big challenge in understanding the net impact of the SDGs, which is important to considering the totality of impact; we need to guard against greenwashing. These problems are not insurmountable, however, and I would expect that as reporting and measurement get better over time considering the SDGs in our investment processes on a more systematic basis will become more applicable.
Carbon-intensive industries are still lacking 'much of the required dialogue'. (Credit: AzmanMD/Shutterstock)
Q. Do you feel companies are taking ambitious enough action on climate change?
A. This depends on the sector, with the carbon-intensive industries still lacking much of the required dialogue about how they would survive in a low-carbon world. We have, however, seen some very interesting announcements over the last year or so from several companies in such industries making commitments to substantially reduce their emissions in order to help meet the goals of the Paris Agreement. This includes Shell which, unlike much of its peers, is starting to take responsibility for the impact of the carbon embedded in its products as well as just its Scope 1 and 2 emissions. 2018 also saw Maersk commit to reach carbon neutrality by 2050. Here's hoping that 2019 sees more companies follow suit and push the agenda for change – there's nothing like competition to get people moving!
Q. In your opinion, what is the main barrier in achieving the Paris Agreement?
A. As easy as it is to say, the biggest development necessary is co-ordinated policy action to provide some real and meaningful signalling around how regulation is going to move on carbon. The longer this is held back, the greater the risks are for society, companies and investors, which is clearly in nobody's interests. We need clarity around the pathway to achieving Paris to give confidence to companies and the markets and unlock capital for the projects and business models that will get us there. This is not to say it can't happen even in the current environment, and there are some fantastic initiatives already, but doing this at scale will require more clarity around the opportunities and the potential returns.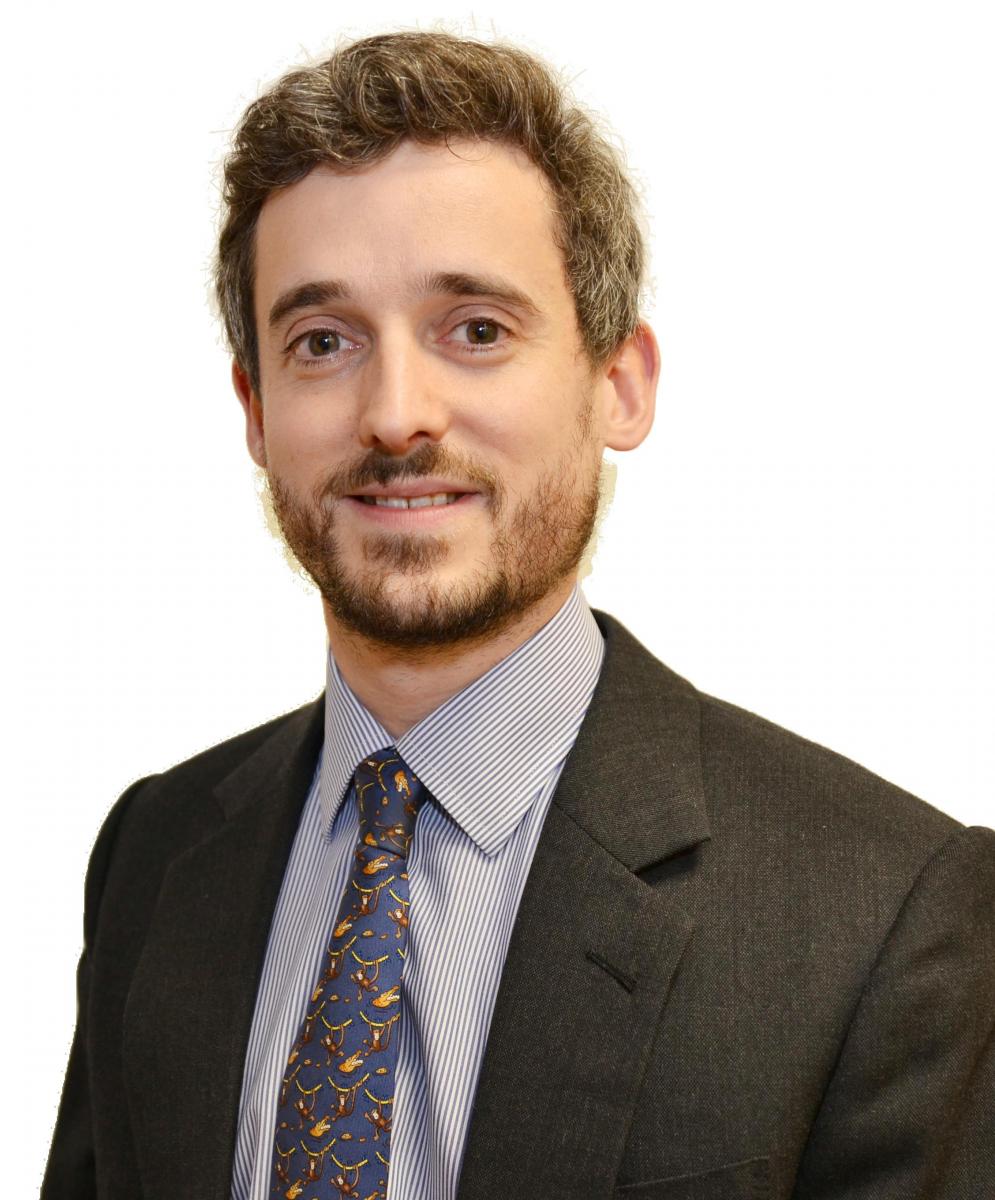 Freddie Woolfe: 'The investment community has an important role in the pursuit of sustainability.'
Q. In June you will be speaking at the Responsible Business Summit Europe – why is it important for you and your business to be at this event, outlining the need for business to take the lead on societal and environmental issues?
A. The investment community has an incredibly important role to play in supporting companies in pursuit of sustainability. This of course must be done in the context of value creation and the interests of our clients, and we know how important these topics can be for both. The more we can work with businesses to promote good relationships with society and environmental sustainability the more likely we are to be able to produce outcomes that create value for our clients both in financial returns and in relation to the wider implications of their investments.
Freddie will be speaking at Ethical Corporation's 18th Responsible Business Summit Europe conference in London 10-12 June. He will join 600+ CEOs, investors and heads of business to share practical ideas on how business can take the lead and accelerate action on social and environmental issues.
ethical investing
SDGs
Responsible Business Summit
Paris Agreement
Related Reads
comments powered by

Disqus