Meet decision-makers from across the entire value chain, with 2000+ leaders from commercial, marketing, digital, patient engagement and advocacy, clinical development, medical affairs, market access, RWE and more. You can't miss it.
Unlocking the full potential of biosimilars
The future looks bright for biosimilars in an age of crisis over healthcare affordability
By

Jul 2, 2021
on
Ageing populations, the rise of chronic diseases, and healthcare systems stretched to breaking point by COVID-19, all raise questions over the long-term sustainability of healthcare. Biosimilars, follow on medicine of an existing biologic when the patent has expired, are effective but often underused options to help treat many diseases while reducing spending on medicines and freeing up resources to invest in other areas.
With healthcare systems working hard to get back on track, will 2021 be the year that biosimilars are able to deliver more fully on their promise of more affordable, accessible and sustainable treatments for patients? 
Data science company IQVIA has been watching developments in biosimilars since the first product was licensed in Europe in 15 year ago and believes that biosimilars could be a valuable tool in creating more sustainable healthcare systems. Speaking at a recent virtual event, a collaboration between global biosimilars leader, Sandoz, and Reuters Events Pharma, Murray Aitken, the IQVIA Institute's Executive Director, said: "We are at a significant point today where we see biosimilars playing a meaningful role in health systems in many countries around the world."
How biosimilars can deliver better outcomes for patients and healthcare systems 
The IQVIA Institute estimates that over the next five years biosimilars could globally contribute a cumulative $285 billion of savings to payers. To put this in context, over the same period, around $150 billion will be spent on COVID-19 vaccines. "The five-year savings from biosimilars could almost double the amount of incremental spending that will be going out to get everybody vaccinated around the world," Aitken said. 
Explaining the importance of cost-effectiveness, Pierre Bourdage, the global head of biopharmaceuticals at Sandoz, said: "Affordability drives a lot of healthcare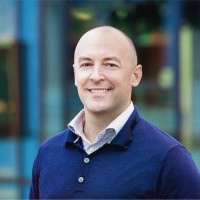 sustainability, which is a major issue these days." 
Biosimilars are between 20% and 50% more affordable, according to IQVIA data. They also deliver higher value, says Professor Arnold Vulto an internationally recognized expert on pharmacology, drug development and biological medicines and the CEO and founder of Vulto Pharma Education & Consultancy (VuPEC).
However, in spite of the opportunity, industry experts and innovators acknowledged that several barriers still existed and that more positive and long-term policies, better education around the science and benefits of biosimilars, as well as a rethink of incentives and reimbursement programmes were needed for the benefits of biosimilars to be fully realized.
The role of policy
Biosimilars, which are subject to the same high-quality regulatory processes as reference biologics, have the potential to benefit every stakeholder in the healthcare system. Since the first biosimilar approval in 2006, Europe has long established itself as the leading market for biosimilars. However, uptake of biosimilar treatments remains uneven and inconsistent across the region and countries.
For Bourdage, the company behind the first approved biosimilars in Europe and many other markets, this is puzzling. "When [regulatory authorities] approve a biosimilar for use, ultimately, they are approving it because it provides the same efficacy, safety and quality as the reference medicines," he said.
According to Vulto, quoting Medines for Europe, more than two billion patients have been safely treated with more than 60 biosimilars licenced in Europe.
Antonella Cardone, Director, European Cancer Patient Coalition, said part of the reason for inconsistent take up despite the strong track record of biosimilars, could lie in
inconsistent regulation. Although marketing authorisation for biosimilars takes place at the European level, each country can formulate its own policy. This has created discrepancies and inequalities in treatment access across Europe. 
Rebecca Guntern, Head of Region Europe at Sandoz, agreed that biologic adoption rates in Western Europe are strongest - at around 90% in Scandinavian countries but falling to less than 1% in Poland. 
Where biosimilars have been introduced, the cost-savings can be significant. Citing two, examples Bourdage said over a 10-year period, biosimilars in two therapeutic areas – cancer and immunotherapy – had saved the Spanish health care system €2.4-billion.  Meanwhile, in the UK, between 2017 and 2018, savings of £300 million were achieved as a result of biosimilars, and £400-500 million is being targeted for 2021.
Meanwhile, the US, which only approved its first biosimilar in 2015, is at an inflection point. A speaker on the second panel, Christine Simmon, SVP Policy & Strategic Alliances at the Association for Accessible Medicines, and executive director of the US Biosimilars Council, said: "Policymakers have been running on platforms of reducing prescription drug costs in the United States for years…. that is exactly what voters are demanding." 
Simmon was keen to stress that the role of regulators in establishing flourishing marketplaces will be vital. The recent reintroduction of biosimilars and generics legislation in the US (The Advancing Education on Biosimilars Act and The Ensuring Innovation Act) is, perhaps, an indication that political will is now there, and the Biden administration is ready to embrace the opportunity. 
Boost education, build trust 
For biosimilars to reach their full potential, it will be important to tackle education and the lack of trust in biosimilars. Cardone believes distrust is "normally due to lack of awareness and knowledge". One possible problem, she argued, is that policymakers and patients do not speak the same language as academics and healthcare experts. 
To address this, language and messaging could be simplified, a view supported by Claire Saxton VP, Education and Outreach Cancer Support Community (CSC).
"Nobody taking the original drug for breast cancer had to learn biologic drugs can differ slightly from batch to batch. Ultimately, it is about having a very simple message for patients so they understand that there is very little difference," she said. Within her organisation, peer-to-peer advice delivered by patient advocates, who were benefiting from biosimilars, was proving to be effective. 
It is not just patients who need better education about the benefits of biosimilars. Vulto believes that regulatory authorities in many European countries could do better to build knowledge and trust among healthcare professionals. "Less than half of them have reliable and encouraging information about biosimilars on their websites," said Vulto, who also claimed that many European medical and pharmacy schools across Europe still "lack basic education about biologicals, biosimilars and cost-effective prescribing".
Incentivisation & uptake mechanisms 
Speaking on the second panel, which aimed to unlock the potential of biosimilars worldwide, Robert Spina, Vice President, Marketing, Market Access & Patient Services, Sandoz US said there were many exciting growth opportunities for biosimilars in a number of therapeutic areas coming up. However, for a healthy market to flourish, and one that companies like Sandoz continue to invest on the long run, work was required in a number of areas - on the education of healthcare professionals, building trust and financial incentives and reimbursement programmes. "These are not inexpensive molecules to develop…these are seven to eight-year programmes," he said. 
Aitken said: "Sustainable markets are ones that award tenders to multiple winners (…) tenders that factor in more than just price." Crucially, a winner-takes-all approach, where price is the only factor would not be advisable.
Outlining the opportunity, Simmon explained what this meant in the US. "We know that there are over 80 biosimilars currently in the queue at the FDA, and they represent 45 reference biologics." Not only could this lead to exciting new medicines for patients, translating to sales in excess of $80 billion in the US by 2024, it could save in excess of $100 billion in the same period.
But there is still work to do, according to Simmon who said: "The current reimbursement system in the US does not give providers a reason to switch to an effective, lower cost medicine (...) we need to realign the incentives so that providers have a reason to prescribe the biosimilars."
Gain-sharing was also being discussed, it is a model, where part of the savings from biosimilars are allocated to the hospital involved, or even a department or prescribing physician, could work in the US. But any sharing system should be designed with the particular market in mind. As Aitken pointed out: In the US, for example, the role of rebates that to some extent distort the realities of costs and financial benefits, must be accounted for. "Until that system changes, we're a little bit stuck in terms of realigning the incentives," he added. 
A sustainable future 
By 2026, approximately 50% of the medicines losing patent exclusivity in the market will be biologics. As Bourdage said: "If we think about a healthy, functioning healthcare system, there has to be an ecosystem that's sustainable and attractive for all stakeholders, including biosimilars."
Looking ahead to the next five years, and taking into account the wider economic implications of the COVID-19 pandemic, one serious problem to be addressed at a high level is the anticipated backlog of patients, whose care has been on hold. 
"Biosimilars can be part of the solution because they drive access while also delivering savings to the healthcare system," Guntern said. She believes three pillars will define the success of biosimilars - accessibility, gain-sharing, and smart innovative and sustainable procurement.
While there is still work to be done to unlock their full potential, the past 15 years have created a solid platform for stakeholders to identify and maximize the opportunities to ensure biosimilars deliver on their purpose to make biologics medicines more broadly available and affordable.
Meet decision-makers from across the entire value chain, with 2000+ leaders from commercial, marketing, digital, patient engagement and advocacy, clinical development, medical affairs, market access, RWE and more. You can't miss it.