Bruce Power to lead SMR work group as Canada builds business case
Mar 21, 2018
Nuclear operator Bruce Power is to co-chair a regulatory readiness working group and expand its knowledge of small modular reactor (SMR) technology as part of the Canadian government's new SMR roadmap, Mike Rencheck, President and CEO of Bruce Power, told Nuclear Energy Insider.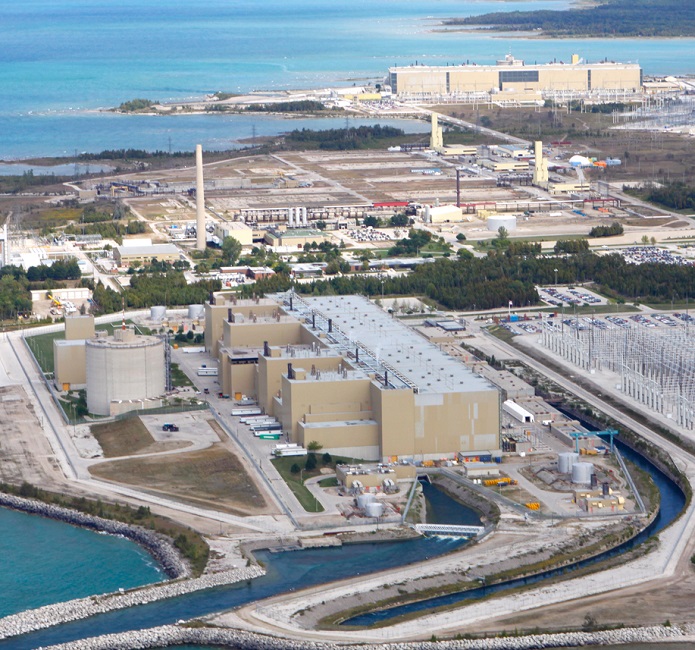 Related Articles
Last month, the Canadian Ministry of Natural Resources (NRCan) launched a national study into the potential for on-grid and off-grid applications for small modular reactor (SMR) technology in Canada. Stakeholder engagement will inform a roadmap for SMR development which is expected to be completed in the fall of 2018.
The initial phase will involve a consultation of utilities, regional governments and public groups to better understand the priorities and challenges of the deployment of SMRs in Canada. Participation in the roadmap will then be expanded to other stakeholders including manufacturers, research groups, waste management organizations and the Canadian Nuclear Safety Commission (CNSC).
Bruce Power, Canada's largest private nuclear power generator, will co-chair a regulatory readiness working group which will help define the business cases for SMR deployment, Rencheck told Nuclear Energy Insider in an interview.
"As part of the industry's roadmap we will look at the value proposition for different types of SMR technology categories, then we will form that case," he said.
Canadian Nuclear Laboratories (CNL) has designated SMR technology as a research priority and aims to build a demonstration SMR plant by 2026. A recent Request for Expressions of Interest (RFEOI) by CNL yielded 19 proposals for a prototype or demonstration reactor at a CNL site and a further three developers propose to move straight to commercial deployment in Canada. To date, 10 developers have applied to use the CNSC's pre-licensing vendor design review process, which allows developers to engage with the regulator at an early stage on new design concepts.
       Proposed SMR reactor types in Canada
                                  (Click image to enlarge)
Source: CNL's RFEOI report (October 2017).
Bruce Power operates eight Canada deuterium uranium (Candu) reactors for a total capacity of 6.4 GW at its site in Tiverton, north-west of Toronto. In December 2015, the company signed a new long-term nuclear Power Purchase Agreement (PPA) with Ontario's Independent Electricity System Operator (IESO) at a price of CA$65.73/MWh ($50.3/MWh). The offtake contract allowed the company to announce a CA$13 billion 15-year refurbishment program, including digitization projects, to extend the lifespans of six reactors by 30 to 35 years.
Canada's electricity demand is forecast to rise by 0.9% per year between 2015 and 2040, according to the National Energy Board (NEB). Under the international Paris Agreement on climate change, Canada has pledged to reduce greenhouse gas emissions by 30% below 2005 levels by 2030.
The deployment of SMR technology in Canada could complement large-scale nuclear and growing renewable energy capacity and drive Canada towards carbon reduction objectives, Rencheck said.
"Going forward, as we look at a pan-Canadian approach to nuclear, areas which have large population centres certainly could develop and support a Candu style reactor, but in areas that don't have transmission access as robust, or the population centres are smaller, the small modular reactor suddenly becomes a good fit," he said.
                     Average commercial cost of SMRs by plant size
                                                           (Click image to enlarge)
Source: CNL's RFEOI report (October 2017).
SMRs could offer an economic alternative for expensive diesel-fired generation used in rural communities and also replace coal-fired generation to provide "incremental capacity" to larger population centres, Rencheck said.
"We believe in SMR development as something we would look for incremental capacity...SMRs could be adapted to the same sites as existing coal plants using the switch yard and grid infrastructure," he noted.
Rencheck stressed that SMR development remains at an early stage and significant regulatory hurdles remain. Bruce Power is yet to start any formal technology selection or siting process, he said.
SMR Roadmap
NRCan's SMR roadmap study will assess the demand needs of the wider public before analyzing the value proposition of different SMR technologies. The steering committees will then look at regulatory items such as used fuel management and regional supply chains to understand the risks and challenges in these areas.
Changes to nuclear safety regulation would be required, such as clarifications on rules for the use of enriched uranium which is not yet used for power generation in Canada, Rencheck noted.
Bruce Power expects the CNSC to provide further guidance on required additional regulation for design licensing and siting of SMR reactors by the summer of 2018, he said.
Bruce Power is well placed to co-chair the regulatory readiness steering committee due to its experience in new reactor licensing as well as operational plants regulation. Prior to the 2008 recession, Bruce Power was working towards the construction of new Candu reactors at its Tiverton site.
"This is how we are contributing. We look at each classification of technology and then we are trying to help to inform the roadmap on how one might understand the regulatory approach to siting," Rencheck said.
SMR developers are targeting a wide range of sites across Canada, including remote communities and mining operations in Northwest Territories and Nunavut, as well as larger population centres. In addition to technology and licensing challenges, developers must navigate provincial and federal government policy and gain the support of local communities.
The roadmap steering committees will analyse the "policy levers" required for on-grid and off-grid applications, Rencheck said.
For example, it may be more economical to ring fence off-grid supply networks rather than build long-distance transmission lines to existing networks, he said.
Industry partners
If Bruce Power commits to SMR development, it would maintain an owner-operator role and work in partnership with technology suppliers and construction contractors, Rencheck said.
Bruce Power has representatives on the advisory boards of several SMR technology companies, allowing the operator to learn about the different technologies, he said.
"Where we may offer input is on the licensing aspects of the technology. These technologies coming to Canada are so new to the licensing aspect...that's where we can add value."
Long-term PPAs would be required to support SMR deployment, Rencheck said.
"We would approach these types of things with partners. It depends on the province, and it depends on the power needs, but obviously you would have to have some type of agreement that will allow you to build a business case around the plant," he said.
"You would not be able to do it on a year-ahead or three-year ahead capacity option...That is not in the best interest of the consumer in the long-term."
Nuclear Energy Insider