Moving care from hospital to home
Innovation to enable care from the comfort of home is gathering momentum but implementing it in practice is complex
By

May 16, 2023
on
We are moving towards a future in which healthcare is routinely delivered in the home and the benefits should be enormous.
At home care solutions, whether stand-alone therapeutics, digital devices, behavioural prompts, or a combination of these, have the potential to reduce the cost of care, alleviate pressure on healthcare systems, improve access, and increase patient quality of life.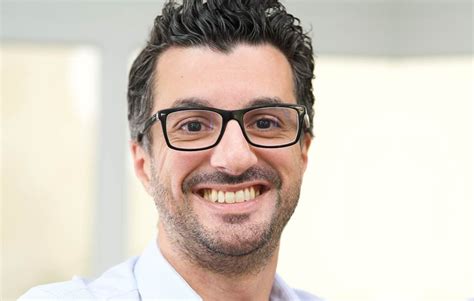 Technology is connecting the dots between the parts of the healthcare system to enable this, says Dr Yacine Hadjiat, global head of Biogen Digital Health Solutions. "We can get those patients out of the hospital and lighten the burden on the care system with decentralized care," says Hadjiat. "You can continue to receive care and stay connected with a care provider who can get fed data back."
The rate of change is accelerating as key trends align to drive the development of these new capabilities. 
Breakthroughs in monitoring technologies and capabilities are offering new ways to manage conditions to prevent them from getting worse and heading off the need for future hospital visits, says John Harkins, Senior Director, Digital Health Product Management at Bristol Myers Squibb. 
The merging of medical-grade software solutions with consumer devices is helping here, adds Harkins, citing a collaboration between the Bristol Myers Squibb-Pfizer Alliance and Fitbit to enable earlier detection of AFib on Fitbit's fitness tracker platform as an example.
Consumer wearable adoption like this will only grow, and with it will come a growth in monitoring and diagnostic possibilities at scale, says Mike Petroutsas, SVP, Head of US Specialty Business Unit at GSK, which is working with biotech partners to develop digital health tools including a comprehensive lupus management platform, a patient app and access to lupus-specific health coaching. 
Convenience and flexibility
The ability to deliver medicines at home is also being rapidly developed and proven. GSK has developed a range of self-administering formulations including for lupus and severe asthma. BMS is also busy adapting traditional infusion-based products where patients would have to come into the clinic or into the hospital to receive their treatment for use at home, says Tulio Teixeira, Director of Device Development at Bristol Myers Squibb. 
There is a new sense of the possible in the light of the lessons learned and home care initiatives developed during the pandemic. "Covid-19 required the healthcare community to think outside the box when it came to patient care," says Petroutsas. "As we emerge from the pandemic, the focus is on flexibility. Patients have discovered convenience and want the ability to live their lives without worrying about going to an office or hospital for treatment."
"For many patients we've spoken to, their road to diagnosis has been long and incredibly disrupting to their daily lives. By providing at-home administration for some of our treatments, we are hopefully giving some of that time lost back through not traveling to appointments so often."
There is a clear unmet need here. "We know patients do better at home," says Stephen Morehouse, pharma expert at PA Consulting. "Travel
into a hospital puts a range of burdens on the patient and being at home makes them feel more normal and supports quality of life."
Care delivery in the home can also help close some of the equity gaps in healthcare, adds Petroutsas. "At-home care helps people who live far away from a treatment center or hospital receive the same level of care as those who live in major metropolitan cities or large suburban areas." 
Homing in on growth
The at-home care opportunity is growing fast. The global market for 'healthier at home' solutions is expected to reach $390 billion by 2030, and emerging organizations are receiving millions in funding to develop hospital-to-home products and services.
Medtech and pharma are alive to the opportunity. A new survey titled Healthier at Home by PA Consulting reveals that 76% of global medtech and pharma leaders are prioritizing products and services that shift the site of care and delivery. 
And innovation is happening fast now - 25% more products facilitating healthcare in a home setting are expected to arrive on the market by 2027 compared to today. "This is now on the radar of life sciences companies," says Hadjiat. "Biotech companies are investing in tech that can work with holistic care providers."
But much work needs to be done to build a future in which care in a home setting is offered routinely, he adds. It requires rethinking supply chains, market access, distribution models and promotion models.
 
The patient matters too. Moving care successfully from a hospital setting will only happen by working with patients' preferences and understanding how their culture and behaviour shape the way they interact with new healthcare practices and technology in the home.
And while the potential is clear, the non-patient stakeholders who will be key to making it a reality are far from aligned. The PA Survey identifies a lack of understanding, collaboration, and co-development between stakeholders. It identifies medtech and pharma's lack of understanding of healthcare systems as the biggest barrier to solutions that move hospital to home. 
The survey also identifies doubts among HCPs that treatments delivered at home are as safe as those delivered in traditional settings, and HCP hesitancy can be summed up in one word: risk. HCPs are wary of under-developed infrastructure, technological and financial implications, and clinical and reputational impact.
A range of practicalities therefore need to be addressed for every disease area and therapy.
Patients need to be set up for success
The biggest challenge to implementing care in a home setting is training, education and adherence. "Pharmaceutical companies and healthcare providers need to make the investment up front to ensure patients understand their conditions, the options available to them, and the importance of adhering to the approved dosing and schedule of the medicine," says Petroutsas.
Patients will also need support using the devices and interfaces used to monitor and deliver care, says Morehouse. "Pharma companies are not IT/software organizations and there will be all kinds of phones and devices with a range of software releases. How will they develop support around that for patients, for example if there's a safety event or a phone doesn't work, what support networks exist for the patient? Someone will have to bear burden of training the patient."
Collaboration with patient advocacy groups, providers and patient communities is essential to building an understanding of the patient experience to understand what support they need. GSK has created an advocacy and patient engagement team to provide direct-to-patient education along with culturally and language appropriate patient-friendly tools and resources (such as its Lupus Patient Engagement Hub as well as devoting extra education resources for areas of high medical unmet need.
Pharmacies will be key players
Pharmacies are likely to be one key provider of patient support and so must be considered key partners in the delivery of care at home. "These can be complex treatments and could include an auto-injector carrying an expensive drug," says Morehouse. "They may need to make sure the patient knows how to use and transport  higher cost therapies home and know how to handle storage conditions ."
Established practices and care pathways need to be adapted to novel home care settings
New care pathways that arise from care in a home setting need to be developed. This is unlikely to be taken on by hard-pressed physicians who may be comfortable working in existing settings and who are likely to be wary of the potential risks of care outside their close physical control.
"The pharma company has to help work with either hospital organisation or physician groups to make sure they will be comfortable with adoption," says Morehouse.
And if pharma is to be instrumental in helping create these new pathways it must go beyond its relationships with HCPs and engage with multiple stakeholder groups. "Many more stakeholders are now part of it and you need the entire ecosystem to make it work," says Hadjiat.
Collaboration across the healthcare ecosystem will therefore be key, adds Morehouse. "The best way to change the future care pathway is to work with patient advocacy and with the hospitals that do the key studies and who help transform that care. It's also necessary to work with the physicians who write the literature who can support the change to get the momentum behind it."
New funding models are needed
Many pharma companies are embarking on innovation to improve patient care pathways but they are innovating in the face of a range of uncertainties. Not least among these is how innovation will be rewarded, says Morehouse. "The reimbursement structures are not always clear so early engagement with payer stakeholders is necessary."
Progress is happening here, albeit slowly, and new payer models are emerging along with the codes that allow for doctors to get reimbursement.
The complexity of delivering on the promise of care at home is clearly significant and needs a co-ordinating force. Pharma is the stakeholder best positioned to drive innovation forward, says Morehouse. "Pharma is in the driving seat in terms of its ability to change future care pathways."
 
Harkins echoes this sentiment. "I think pharma manufacturers can bring their scientific and innovative expertise to bear to address challenges, especially around treatment but I believe we're also uniquely positioned from a leadership perspective, to help enable some of the pathways for at home [treatment]."
While the risk and the complexity are high, so is the potential reward for those who are innovating in home care delivery. They will establish clear competitive advantage in their therapeutic areas as they build a clear understanding of how to deliver solutions that work for all, says Morehouse. 
"It's a demanding and uncertain environment but one that will reward effort. It's not easy for pharma to work differently, take risks and develop new solutions but although it's initially hard and costly, they develop new insights and new capabilities and the second time around it's much easier."
"The companies that are doing it are learning key lessons, for example that safety is important to physicians, how to address the legal aspects, how to help physicians feel comfortable with at home tech," says Morehouse. 
"Long term there will be a reward for pharma companies that help change the care pathway. They will be able to do this with many solutions and find ways to leverage data and improve their products in many ways. They are also building credibility with physicians and patients. Those not making the investments in this will ultimately be left behind."