UK told to protect supply chain skills as new build delays bite
Jun 15, 2016
The U.K.'s training programs for nuclear decommissioning workers must provide sufficient support to supply chain firms as delays on new build projects continue to impact nuclear sector activity and the hiring of employees, Jean Llewllyn, CEO of the National Skills Academy for Nuclear, said.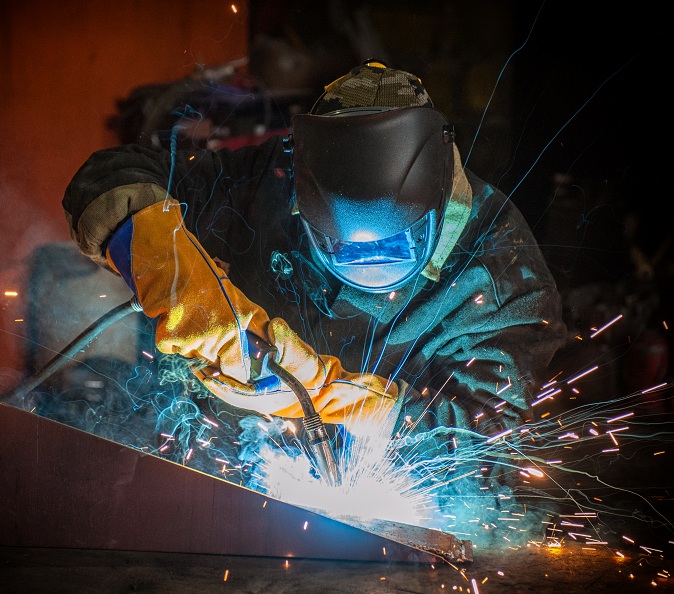 Related Articles
The U.K. government and nuclear industry have introduced a suite of training and knowledge management programs to ensure sufficient labor resources are in place for planned decommissioning work and new build projects.
The U.K. nuclear workforce will need to grow from 77,880 in 2015 to a peak of 111,280 in 2021, based on new build plans set out in 2015, according to the Nuclear Energy Skills Alliance (NESA).
Skills challenges in the U.K. nuclear sector include an ageing workforce and competition from other growth sectors and delays to EDF's 3.2 GW Hinkley point C new build project have held back contract procurement for supply chain firms.
Speaking at Nuclear Energy Insider's Nuclear Decommissioning Conference Europe on June 1, Llewellyn said the widely publicised delays to the new build schedule are impacting confidence in the nuclear power sector and government and industry must continue to implement measures to support the hiring of new employees and attract new firms while suppliers await contracts.
"In 2016, I am finding we are facing a real problem...For the first time this year, I'm coming across loads of companies making very significant redundancies," Llewllyn told conference attendees.
Supply chain businesses perform around 40% of the work in the nuclear industry and this share will likely increase to 60%-70% during the nuclear new build program, she noted.
Government and the nuclear industry must continue the strong progress made through new entry-level and apprenticeship programs, while retaining experienced staff and improving knowledge transfer, Llewllyn said.
"It's not just about getting people in, it is what you do with skills and knowledge to keep them," she said.
New openings
A recent succession of state-backed apprenticeship and knowledge transfer initiatives has already helped to attract and retain employees in the nuclear sector.
In 2015, the U.K. government called on the nuclear industry to lead the way on apprenticeship standards and major nuclear employers such as Sellafield Ltd have led working groups to develop training standards for apprenticeships in the decommissioning sector.
New apprenticeship standards which have already been approved by the government include the Nuclear Health Physics Monitor, Nuclear Welding Inspection Technician, Nuclear Engineer & Scientist – Degree Level Apprenticeship and the Nuclear Operative standard.
These apprenticeship programs open up new entry routes into the sector and raise public awareness of the opportunities, Llewellyn said.
"The government are publicising this a lot, so I think it will really help to attract a new interested set of people into the sector," she said.
To raise the number of high quality apprentices in the decommissioning supply chain, the state-funded Nuclear Decommissioning Authority (NDA) has introduced the Supply Chain Apprentices for Nuclear program (SCAN), providing 2 million pounds ($2.8 million) in funding towards wage costs for new core competencies.
Under the SCAN program, supply chain firms each receive up to 10,000 pounds towards the cost of apprenticeship recruitment and skills development.
"We've now got an additional 244 apprenticeships into the supply chain--it shows that if there is an intervention, if the supply chain are helped with some funding from a government source, they will then put in the match funding to support that increase in capability," Llewellyn said.
Dynamic supply
The U.K. has also developed national training standards for companies to enter the nuclear industry, through its Triple Bar program.
Triple Bar courses provide a fundamental level of training on nuclear sector compliance, nuclear awareness and industry behaviour. The courses cover existing nuclear sites, new build sites, manufacturing and nuclear security.
"It is absolutely vital if our supply chain is to move around...it is also key in terms of raising quality and articulating the expectations of the industry. Clearly it saves time and money because you don't have to keep doing the same training twice in a slightly different way and...it demonstrates to the public that this industry is investing in skills and training," Llewellyn said.
New Knowledge Management initiatives such as the Nuclear Training Network (NTN) are also helping to improve the efficiency of projects.
Developed by the industry and funded by the government, the NTN is an online learning portal which provides training courses and also allows employers to upload training and learning material to optimize project schedules.
"A big part is that it enables the supply chain to access training before they go on site. It saves time and money for the industry," Llewellyn said.
The online platform also helps to publicise the industry and the opportunities available, she noted.
Going forward, the newly created National College for Nuclear (NCfN), led by Sellafield Ltd and EDF Energy, will develop a national curriculum for the sector and help to deepen the U.K.'s knowledge base.
The NCfN will install two centres of excellence in the south-west and north-west of England which will host a reactor simulator, virtual reality engineering learning facilities and provide specialist high-tech training.
Further efforts
Llewellyn said that while the U.K.'s nuclear supply chain is full of innovative and dynamic firms, the government and industry must be prepared to intervene to support supply chain capacity during delays to large nuclear projects.
"We need to find collective ways of maintaining our skills base during these difficult years...that has to fall to the government and to the lead employers," she said.
Operators, Site Licence Companies (SLCs) and supply chain firms have all been heavily involved in developing the latest training initiatives and they must continue to collaborate to ensure competencies and capabilities are developed along the supply chain, Llewellyn said.
"It's essential that the smaller companies feel it's suitable and appropriate for them, but that it also meets the expectations and requirements of the large companies," she said.
Nuclear Energy Insider