Canada edges closer to SMR build after VC funding deal
Jan 26, 2016
Terrestrial Energy's Venture Capital deal marks the latest advancement towards SMR deployment in a market backed by a supportive regulatory body and off grid opportunities in the icy north.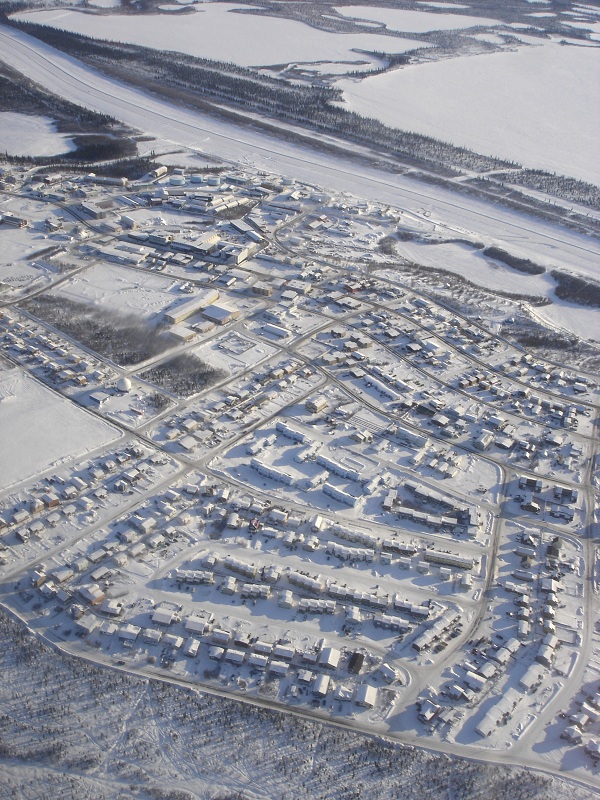 Related Articles
Ontario-based Terrestrial Energy announced January 8 it had raised CA$10 million ($7.1 million) in Venture Capital for the development of its Integral Molten Salt Reactor (IMSR) technology and it would use the funds to support engineering towards pre-construction and pre-licensing applications.
Potential SMR supply markets in Canada include remote off grid applications, where diesel-fired power prices are high due to challenging access, as well as higher consumption markets in more densely-populated areas. Older nuclear power plants remain a key power generation source in the south-east provinces of Ontario and New Brunswick.
Terrestrial Energy plans to build a commercial IMSR plant in Canada in the 2020's before broader deployment in North America, and beyond.
The first IMSR commercial power plant is being designed and engineered as a 400 MWth unit and the IMSR can be formulated in a range from 80 MWth to 600 MWth.
The smallest design, suitable for prototype models, could be deployed in particular to off grid remote power applications, while the larger models would be suitable for traditional on-grid power applications and competitive with fossil fuels, according to the company.
Terrestrial Energy plans to commence the Vendor Design Review pre-licensing, conducted by the Canadian Nuclear Safety Commission (CNSC), later this year.
As Terrestrial and other SMR technology developers work towards the crucial design licensing steps, those participating in Canada are set to benefit from a licensing framework which is considered relatively supportive of new technology development. Progress in US and UK licensing should also help build the regulation in Canada.
Market needs
Canada currently operates 19 CANDU power reactors at four different sites in Ontario and New Brunswick, providing around 16% of national electricity output in 2014.
Hydroelectric power provided 63% of output in 2014, while coal-fired generation continues to be used in some regions such as Alberta and Saskatchewan and represented 15% of output. Gas provided 4% of generation, wind farms 1%, and diesel power is used in remote communities in the northern half of the country where winters are fiercely cold and access is challenging.
According to Dr. Robert Walker, former President and CEO of Canadian Nuclear Laboratories, a joint SMR development project between the public and private sectors could eliminate the need for reliance on diesel fuel entirely in the country's northern region. SMR activity in the US and UK has been supported by federal government funding pledges and design competitions, aimed at accelerating technology development.
"The application I've been advocating is very small modular reactors (VSMRs)," Walker told Nuclear Energy Insider. VSMRs are typically of capacity below 15 MW while SMRs are usually up to 300 MW.
Diesel power dominates in Canada's remote north and Walker said "with VSMRs, we could get rid of diesel and have the greenhouse reductions along with it."
The province of Saskatchewan is seen as one potential market for VSMRs.
Annual electricity demand in Saskatchewan is expected to nearly double over the next 10 years and the province's local uranium resources make nuclear power a natural fit for its energy needs.
Tough climate
Writing in a 2012 peer-reviewed report on SMR technology, C. Waters and R. Didsbury of Atomic Energy of Canada Ltd, said that while the Canada does operate hydroelectric plants in the north, the distribution of power from large-scale power plants to remote areas is limited by the high cost of infrastructure and the unique design constraints from weather conditions such as permafrost and extreme cold temperatures.
"To meet the needs of this small niche market, significant innovation in the technological design of SMRs and their relative power transmission methods will be required, as well as development of robust responses to the posed market entry questions," the authors said.
"If these technological and socio-economic challenges can be overcome, the benefit to the Northern ice road communities could be significant, providing a reliable, independent heating and electricity solution that minimizes the carbon footprint and provides opportunities for technical skill enhancement of the population," they said.
According to Walker, the investments required in deploying the reactors in Canada's north would help position Canada as a global innovator in VSMR and SMR technology in remote locations.
                              Canada's advanced reactor projects
The above table uses data from the Third Way research group.
According to Walker, remote communities, mining and oil/gas production sites, and government facilities are the three most likely customers of remotely-deployed VSMRs.
Roger Humphries, director of SMR Development for Amec Foster Wheeler, confirmed there is a promising market for SMRs in northern Canada, where high energy prices in remote areas are subsidized by the Canadian government.
Canada has over 200,000 people in over 200 remote communities and 80% of energy comes from diesel powered generators, he said. "It's getting increasingly difficult year by year to bring [diesel] in," Humphries said.
The ice roads of northern Canada are crucial supply routes for providing fuel and resources to remote communities and mining operations in the winter.
The ice roads were late to freeze this winter and some reports suggested climate change was having an impact on the seasonal cycle. Other fuel transport measures include road train, special flights and ice breaker ships.
"You're talking up to C$2/kWh [to supply electricity] in those regions," Humphries said.
Many nuclear vendors are targeting initial Levelised Cost of Energy (LCOE) in the range of C$0.30-0.40/kWh with a long-term goal of reducing costs to a level that would compete economically with the cost of power in an urban area, Humphries added.
"Projected nuclear generation costs can differ for different technologies; I have seen projected costs on the order of C$0.30/kWh from one vendor and in the range of C$0.15-0.30/kWh from another," he said.
The below graphic shows the current residential power prices for grid connected customers in Ontario, relevant for on-grid plant applications. To compare, US developer NuScale has said the LCOE of its SMR design could be around $100/MWh (C$0.14/KWh) for a First Of A Kind (FOAK) plant, and the cost could drop to $90/MWh ($0.13/KWh) or below upon wider deployment.
                          Ontario's household power prices
Source: Ontario Power Board
Regulatory steps
The first full test of SMR licensing procedures in North America is to come later this year, when NuScale is expected to submit its design license application to the U.S. Nuclear Regulatory Commission (NRC).
NuScale has spent several years in preparatory dialogue with the NRC and the firm has projected it will take 3 ½ years to receive Design Certification approval after submission.
Canada's reactor design licensing process is regarded as less stringent than that of the US' NRC.
Gen4 Energy, a Denver-based developer of a liquid metal–cooled fast reactor, has said Canadian nuclear requirements appear to be more conceptual and less prescriptive than comparable NRC documents.
"CNSC is also willing to evaluate reports to and evaluations by other regulatory agencies," the developer states on its website.
Significant progress in US and UK licensing should help to swiften regulatory procedures in Canada.
"The regulatory process in Canada is about demonstrating safety more than meeting certain requirements," Neil Alexander, executive director of the Fedoruk Centre for Nuclear Innovation and Emissions Free Energy Working Group Chair, told Nuclear Energy Insider.
"The Canadian approach allows for innovation much more effectively, and it's quite a promising opportunity for non-water based reactors."
New guidance
CNSC reviewed its regulatory requirements in 2014 and issued a report which said pre-project design reviews could use existing regulatory standards and apply risk-informed regulatory judgements on innovative features of the design through supplements to the guidelines.
"The supplement should suffice to put a pre-project design review on a good foundation," CNSC said.
The CNSC also said increased safety from engineered passive systems would be given "much more credit in the safety case than active systems" and said the CNSC could liaise with the regulator of the country where the design is to be deployed first, or where it has had pre-project licensing review. This would allow the CNSC to "fast-track an understanding of the design and the regulatory issues addressed in the vendor's or first-adopter's country."
Technology developers have noted that the CNSC has been working on the regulatory infrastructure to "give better guidance to SMR vendors," Humphries said.
"The only thing the supplier has to do is demonstrate that the designs are meeting the requirements. We have several startup companies in advanced reactor technology that are in Canada because of that," he said.