US orders grid study to support nuclear, coal; Exelon, Japan Atomic create operations firm
Apr 19, 2017
Our pick of the latest nuclear power news you need to know.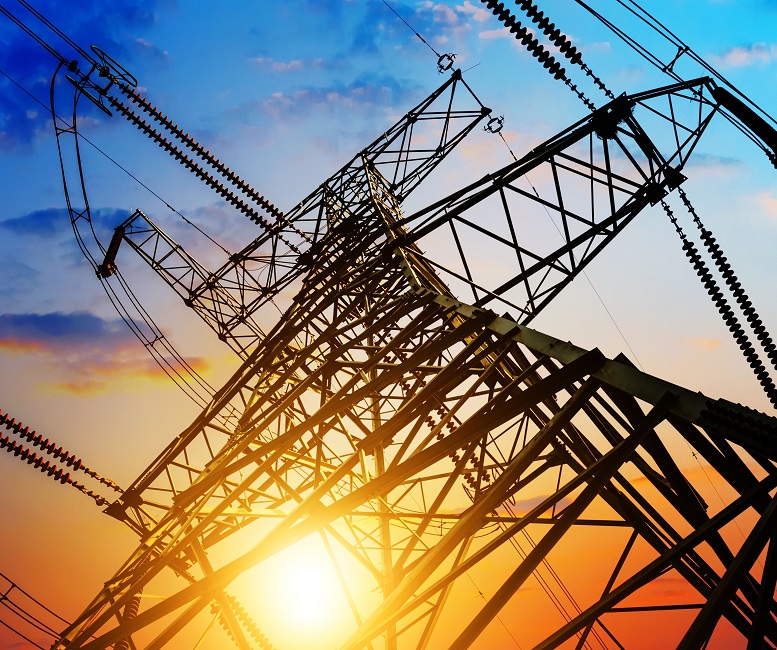 Related Articles
US Energy Secretary orders study to support baseload power capacity
U.S. Energy Secretary Rick Perry has ordered a 60-day study of the electricity grid to determine whether support for solar and wind energy is accelerating the retirement of nuclear and coal plants, Bloomberg reported April 15.
Perry asked his chief of staff, Brian McCormack, to evaluate how regulatory burdens, subsidies, and tax policies "are responsible for forcing the premature retirement of baseload power plants," Bloomberg reported.
Tax credits have accelerated growth in solar and wind capacity and low gas prices have driven down wholesale electricity prices.
While New York and Illinois have approved zero-emission credits to support nuclear power plants, a number of other nuclear plants are at risk of closure.
Environmental Progress, a pro-nuclear research group, has said that 35 GW of U.S. nuclear capacity is at "triple risk" of closure because the plants are in de-regulated markets, reported to be uneconomical and up for relicensing before the end of 2030.
A far larger capacity could be at risk of closure, according to the research published by Environmental Progress in December 2016.
Cheap natural gas, heavily-subsidized solar and wind, and flattening electricity demand, make nuclear plants less economical everywhere, not just in deregulated markets, it said.
Exelon, Japan Atomic create joint O&M company
The U.S.' Exelon Generation is to form a joint venture with the Japan Atomic Power Company (JAPC) to provide advisory, operating and maintenance (O&M) and management services to nuclear power plant developers and operators using Japanese reactor technologies.
The new JExel Nuclear company will deploy the Exelon Nuclear Management Model (ENMM) and the first client will be Horizon Nuclear Power, a Hitachi-owned company currently planning to build 2.7 GW of new nuclear capacity at the Wylfa Newydd site in Wales, UK, Exelon said in a statement April 13.
Exelon said in February it would provide engineering, maintenance and operations expertise to Horizon, which is planning to build two advanced boiling water reactors at Wylfa Newydd by the mid-2020s. Horizon is also planning a further 2.7 GW of capacity at Oldbury in the west of England.
"This joint venture is a significant business development opportunity to license our nuclear operations expertise internationally alongside JAPC," Chris Crane, president and CEO, Exelon, said in a statement.
Exelon Generation is the U.S.' largest nuclear operator. The company operates 22 reactors at 13 nuclear facilities in Illinois, Pennsylvania, New York, Maryland and New Jersey, representing a total capacity of 19.5 GW. Eight of Exelon's nuclear facilities use boiling water reactors.
Germany's EnBW to start decommissioning Philippsburg 1
The Baden-Wurttemberg environment ministry has issued EnBW a permit to decommission and dismantle its 926 MW Philippsburg 1 Boiling Water Reactor (BWR) and dismantling is set to start next month, EnBW said in a statement April 11.
Last month, EnBW began decommissioning work on its 840 MW Neckarwestheim-1 plant after receiving a permit to dismantle the plant on February 3.
In 2011, Germany's federal government ordered all nuclear power plants to close by 2022. EnBW stopped Philippsburg 1 and Neckarwestheim 1 in 2011 and submitted the dismantling plans to the regulatory authorities in 2013. A four-year consultation and review process was completed this year.
EnBW estimates the dismantling of Philippsburg 1 and Neckarwestheim-1 will take between 10 and 15 years.
"We are pushing ahead with the creation of a suitable infrastructure for efficient dismantling in Philippsburg and Neckarwestheim and have been building residual processing centres at both sites since the beginning of 2016," Jorg Michels, Managing Director of EnBW Kernkraft, said in a statement February 3.
ENBW stopped its 357 MW Obrigheim PWR plant in 2005 and the unit is currently undergoing decommissioning. The operator plans to close its 1.5 GW Phillipsburg 2 and 1.4 GW Neckarwestheim 2 plants in 2019 and 2022, respectively.
Nuclear Energy Insider