BP raises 2035 nuclear forecast; China to surpass US capacity by 2026
Feb 7, 2017
Nuclear power news you need to know.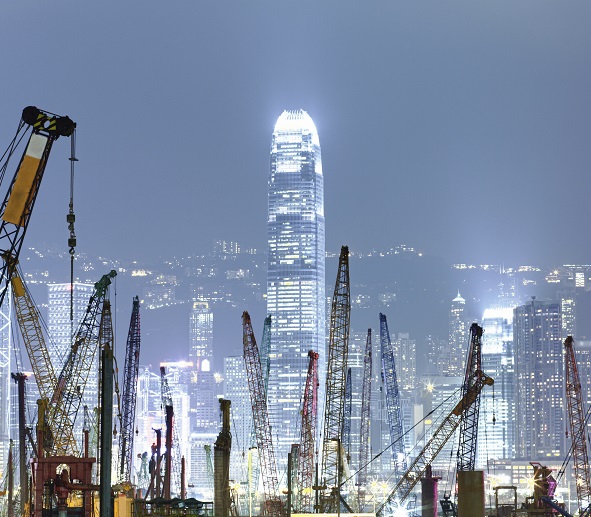 Related Articles
BP raises global nuclear forecast as China surges 11%/yr
BP has increased its nuclear power output forecast for 2035 by 7.9% to 927 million tons of oil equivalent (mtoe) in its latest Annual Energy Outlook, published January 25.
Global nuclear power generation is now predicted to grow by 2.3% per annum out to 2035, mainly due to 11% annual growth in China, BP said.
"China's rapid nuclear expansion program accounts for nearly three-quarters of the global increase in nuclear generation. This is roughly equivalent to China introducing a new reactor every three months for the next 20 years," BP said in its report.
In comparison, the US Energy Information Administration (EIA) has predicted China will account for around half the global growth in nuclear power out to 2040.
Source: EIA (September 2016)
While China's nuclear capacity is forecast to soar, European nuclear power output is predicted to fall by 30% between 2015 and 2035, BP said in its report.
By 2035, nuclear power output is forecast to represent 5% of global energy consumption, up from 4% currently, BP said.
China to surpass US nuclear capacity by 2026
China's rapid expansion in nuclear power capacity will see it overtake the U.S. as the world's largest nuclear generator by 2026, Bloomberg reported January 31, citing new research from Fitch subsidiary BMI Research.
China brought online 8 GW of nuclear power in 2016 and is predicted to triple its installed nuclear capacity to nearly 100 GW by 2026, BMI analysts said in a note.
China has 20 reactors currently under construction, according to the International Atomic Energy Agency (IAEA). Another 176 are either planned or proposed, according to the World Nuclear Association (WNA).
In contrast, U.S. nuclear capacity is forecast to hover at around 100 GW in the coming years, with new plant capacity offset by early closures of several reactors on the back of wholesale power price pressures.
By expanding its own domestic nuclear sector, China "will develop the expertise to export nuclear capabilities and nuclear technology abroad," Georgina Hayden, head of energy and renewable research at BMI, told Bloomberg by email.
China has pursued an ambitious nuclear power and renewable energy program as it looks to reduce its reliance on coal-fired power generation.
Coal's share in the nation's energy mix will fall from the current level of 70% to just under 54% by 2026, according to BMI.
US House of Representatives passes advanced nuclear support bill
The U.S. House of Representatives passed January 23 the Advanced Nuclear Technology Development Act which is designed to support the licensing and commercial deployment of small modular reactors (SMRs) and advanced nuclear technologies.
The new bill aims to provide a "performance-based, risk-informed, efficient, and cost-effective regulatory framework with defined milestones and the opportunity for applicants to demonstrate progress through Nuclear Regulatory Commission approval," according to an official Congressional Record.
Last month, Oregon based NuScale delivered to the Nuclear Regulatory Commission (NRC) the first full complete Design Certification Application (DCA) for an SMR.
NuScale's Integral Pressurized Water Reactor (IPWR) is based on light water reactor technology and the first plant of 600 MW will be delivered to Power cooperative Utah Associated Municipal Power Systems (UAMPS) on a site within the U.S. Department of Energy's Idaho National Laboratory (INL). The plant is expected to be fully operational by 2026.
France's EDF agrees 490 million euros plant closure compensation
EDF's board has agreed the French state's compensation terms for the closure of its 1.8 GW Fessenheim nuclear power plant complex, including 490 million euros ($524.3 million) to cover the cost of closure.
The Fessenheim site hosts two 900 MW reactors and is situated near the border with Germany.
The plant is to be shut down when EDF starts up its new 1.65 GW Flamanville 3 EPR plant, currently scheduled for late 2018.
Fessenheim is to close under France's energy transition law which caps nuclear power capacity at the current level of 63.2 GW and targets a reduction in nuclear power from 75% of power generation to 50% by 2025.
The closure of Fessenheim has been opposed by union groups and a number of leading politicians. The EDF Works Council, which represents EDF's employees, has given a unanimously negative opinion of the closure terms.
Nevertheless, EDF's board agreed January 24 to be paid a fixed cost of 490 million euros to cover the anticipated cost of closure, including "staff retraining, decommissioning, the INB tax and "post-operation" costs," EDF said in a statement. The government would pay EDF 20% of this cost in 2019 and the remaining 80% in 2021.
Under the agreed terms, EDF will also be paid a variable cost to reflect lost revenues from the plant up to 2041.
"This will be determined on the basis of market prices and EDF's 900 MW generation volumes, without Fessenheim, as established over that period," it said.
Germany's ENBW and Swiss group CNP, which respectively own 17.5% and 15% of the plant, will be entitled to receive a share of the shortfall compensation "in proportion to their contractual rights," EDF said.
Nuclear Energy Insider