New plant siting guidelines respond to growing SMR demand
Jul 21, 2015
The Electric Power Research Institute has published new siting guidelines for nuclear plants which include specific recommendations for the growing Small Modular Reactor market and lessons learned from Fukushima.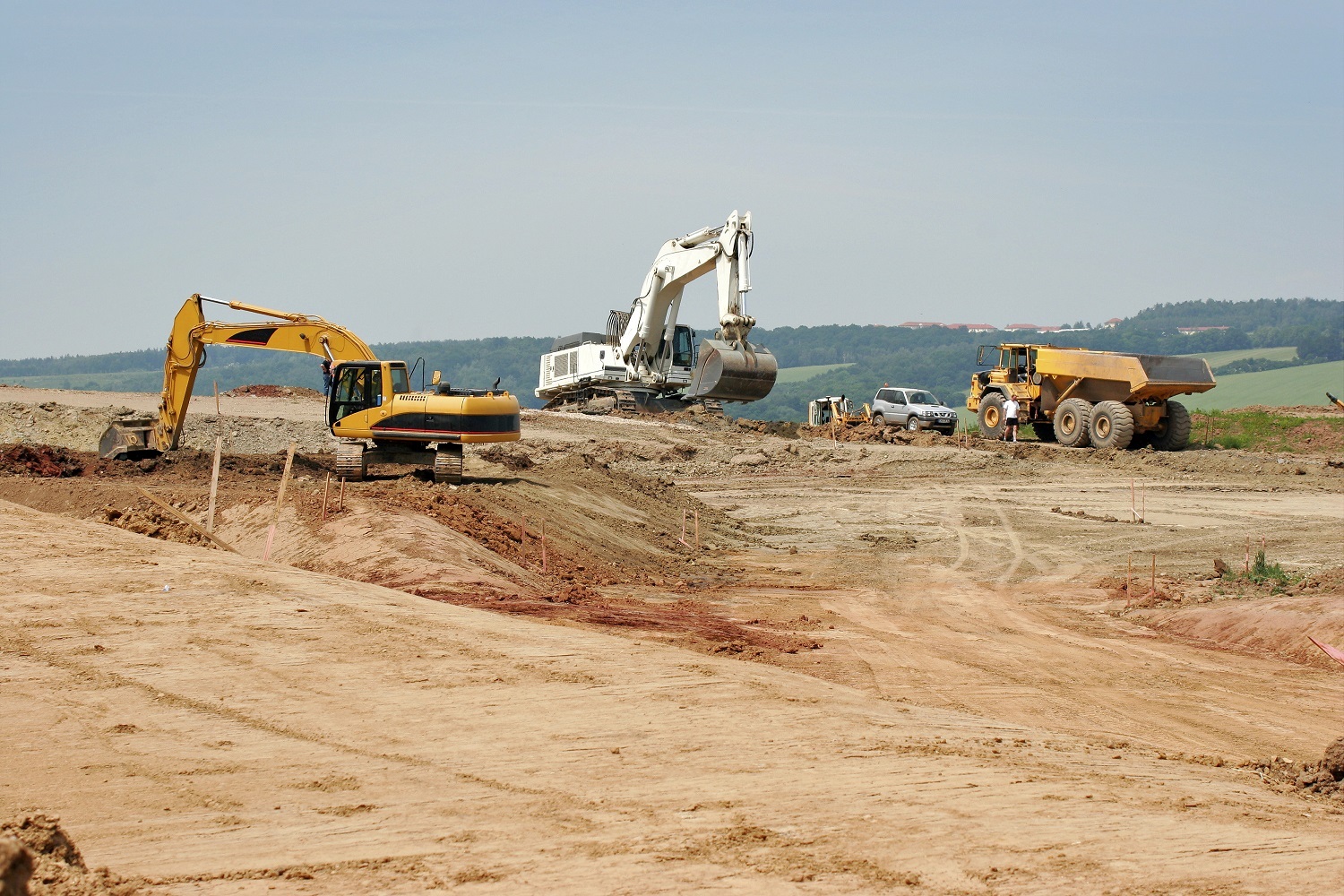 By Heba Hashem 
Identifying a suitable nuclear power plant (NPP) site can be a costly and lengthy process for operators.
Siting new plants has become more challenging due to a steady increase in the frequency of natural disasters, expansion of high population centres and rises in freshwater temperatures which have accelerated evaporation and forced plant operators to invest in expensive cooling towers.
In particular, the first plants being developed in the Middle East face specific logistical challenges over water supply.
In this context, the U.S.-based Electric Power Research Institute (EPRI) has released a revised version of its Siting Guide, which includes specific siting issues for Small Modular Reactors (SMRs) as well as lessons learned since the Fukushima incident in 2011.
The previous version of the Siting Guide was released in 2002, and since then the guidelines have been used for more than 20 site selection studies conducted all over the world.
Among the lessons reflected in the updated version is an increased emphasis on wetland impacts and reconsidered siting characteristics for flooding and tsunami hazards in light of Fukushima.
"The criteria and processes suggested in the siting guide are designed to assist future plant owners select a site that supports their business objectives and satisfies regulatory requirements for the consideration of alternative sites," Mark Ruis, technical executive at EPRI, told Nuclear Energy Insider.
"The siting guide can help reduce new nuclear plant development costs through judicious site selection. While the plant site provides the geographical setting for a nuclear power plant project, there are potentially significant variations in construction and operational costs between different sites," said Ruis.
Cooling expense
In the UAE,the most advanced Arab nation in terms of nuclear power plant build, the site evaluation program for the 5.6 GW Barakah NPP initially considered as many as 10 potential sites.
This was based on guidance from the UAE's Federal Authority for Nuclear Regulation (FANR), the US Nuclear Regulatory Commission (NRC), the International Atomic Energy Agency, as well as the US Electric Power Research Institute (EPRI).
The Barakah project consists of four APR-1400 reactors and high costs associated with the design and installation of major components for the cooling water system highlight the importance of choosing the right site.
The Gulf seawater at Barakah is about 35°C, which implies less thermal efficiency than Korea's Shin Kori 3 and 4 reactors--the reference units for the Barakah NPP--which are served by seawater of around 27°C.
Consequently, much larger cooling-water heat exchangers and condensers were required at Barakah and the cost to install these units was $60 million, according to a contract awarded to HILALCO in 2013.
At the time, the Abu Dhabi-based civil works contractor estimated the structures to be ready by 2017, indicating the level of complexity involved.
Early site selection on the Barakah NPP project. Source: UAE's Federal Authority for Nuclear Regulation
SMRs: unique criteria
"Many recent project initiatives reflect that SMRs (45–335 MWe per module) are receiving more interest from potential new nuclear power plant applicants," EPRI said in its latest guidelines.
The new siting guide aims to "address siting factors unique to small modular reactors (SMRs)," it said.
SMRs avoid many of the obstacles encountered by conventional NPPs. Not only can SMRs easily fit into small electric grids, they can also be sited closer to urban centres due to their enhanced safety features that require a much smaller emergency zone.
Perhaps the biggest advantage is that they require less cooling water per unit than conventional nuclear reactor designs, lessening the importance of cooling water supply on siting suitability.
SMRs could also provide an opportunity to consider hybrid or dry cooling options, which would have a major impact on the influence of water supply when siting the plants.
Given these promising possibilities, EPRI's siting guide addresses several unique design aspects associated with SMRs, including cooling water supply, underground installation, socioeconomics and the potential for smaller emergency zones.
Utility experiences
Although the Siting Guide is modelled on the US NRC process, EPRI states that its framework is applicable worldwide and that utilities in Europe, Asia and South America have used it in the past decade to inform suitability studies.
Brazilian nuclear utility Eletronuclear used the siting guide in conducting a site selection process beginning in 2009 to support a national energy plan to build 4,000 MW of nuclear power capacity by 2030.
"Using EPRI's siting guide, Eletronuclear made an initial down-selection using about 20 exclusion criteria, including population, cooling water supply, site accessibility, transmission line access, and earthquake likelihood," said Ruis.
Eletronuclear then delivered its analytical results and assessments of sites in the south and of Brazil to the Ministry of Mines and Energy, which will decide which areas are appropriate for further study.
Public backlash
Some nuclear plant developers are dealing with major hurdles when it comes to siting. The Jaitapur NPP project in India, which comprises of six 1,650 MW nuclear reactors supplied by France's AREVA, has faced opposition by both Greenpeace and local residents.
While the environmental organization claims the site is classified as a seismic zone four and one of the world's biodiversity hotspots, the Nuclear Power Corporation of India insists the location is a seismic zone three and describes it as "rocky" and "barren".
Meanwhile, Jordan has been pushing for two 1,060 MWe VVER light water reactors for almost a decade, yet its plans have also faced strong opposition, mainly from tribal leaders. Landlocked with the exception of the 26 km long Aqaba coastline, the country has limited options for siting an NPP.
A preliminary countrywide survey in 2008 resulted in the selection of two regions: Aqaba, where the Red Sea would be the source of cooling, and Majdal, where the municipal-treated water from the As-Samra Wastewater Treatment Plant (WWTP) would provide water – a method used in Arizona's Palo Verde NPP.
Site studies eventually indicated that locating the plant in Aqaba would lead to high costs for the NPP design due to the high seismicity and water pumping requirements, prompting Jordan Atomic Energy Commission (JAEC) to bring in Tractebel Engineering and Arab Consultants Bureau to conduct studies in Majdal. However, Majdal's tribal leaders fiercely resisted the plans, just as post-Fukushima regulations started to surface.
Source: Jordan Atomic Energy Commission
"Following the Fukushima accident and due to public concern as to the proximity to population centres, JAEC instructed in 2012 the Site Consortium to conduct an updated Country Wide Survey (CWS) aimed at including all lessons learned from that nuclear accident and properly address the rising public concerns," Kamal Araj, NPP project manager at JAEC, told Nuclear Energy Insider.
In 2013, the CWS concluded with the identification of a third region, known as Site Area No. 1 in the southeast of the city of Zarqa, about 60 km southeast of As-Samra WWTP. In early 2015, KEPCO E&C was selected as part of a competitive bid to confirm the suitability of this site and carry out an Environmental Impact Assessment.
Source: Jordan Atomic Energy Commission
"We think that most of the difficulties encountered in the previous two sites – which we still deem suitable for an NPP but at an additional cost – are addressed in the selection of the new site," said Araj.
As more developing countries pursue nuclear power programmes in an attempt to ensure national energy security, sharing site selection lessons and experiences among operators and developers will be vital, if not crucial, for the traction of new nuclear power projects.