on
Opinion: Rodney Irwin of WBCSD gives three takeaways from its report on implementing the TCFD recommendations in the oil and gas sector
In September 2015, Mark Carney, Governor of the Bank of England, issued a clear warning about the Tragedy of the Horizon, stating that by the time climate change impacts financial stability, it will already be too late.
Taking immediate action, the G20 formulated the Task Force on Climate-related Financial Disclosures (TCFD) – to help business compile and organize the information needed to understand and address climate-related financial risk.
Just over a year ago, the TCFD released its final recommendations. Companies now have a clear framework to improve their climate-related financial disclosure. At WBCSD, we believe the Task Force will impact corporate governance around the world through these key recommendations.
It's so important for both preparers and users of climate-related financial disclosure to converse with each other
In 2017, WBCSD was asked to facilitate and support "Preparer Forums" to help companies implement the TCFD's recommendations in priority sectors and industries, including oil and gas, chemicals and electric utilities.Since October 2017, we've been working with four European oil and gas majors – Eni, Equinor (formerly Statoil), Shell and Total – to identify effective disclosure practices and explore what's needed to support implementation of the recommendations over time.
Liquified natural gas is a lower-carbon fuel than oil. (Credit VladSV/Shutterstock)
Today we release a report that aims to provide practical insights from leading businesses and contribute to ongoing discussions about implementing the TCFD's recommendations in the oil and gas sector. We want to amplify the voice of business, non-financial preparers and address the challenges and opportunities associated with the TCFD's recommendations.
Here are some of the key takeaways from our efforts so far:
1 Collaboration is key
One of the most important first practical steps for companies considering disclosures according to the TCFD's recommendations is to foster internal collaboration across different departments and teams, including finance, risk, investor relations, legal and sustainability. The insights, skills and perspectives from each of these functions contribute to a more integrated and holistic approach and understanding of climate-related risks and opportunities.
This was evident in the efforts of the TCFD Oil & Gas Preparer Forum.
More than 25 professionals shared their expertise from a range of disciplines, including: accounting, financial control, enterprise risk management, compliance and legal, planning, exploration and production, communications, health, safety and environment.
2 Preparers and users need to talk to each other
It's so important for both preparers and users of climate-related financial disclosure to connect and converse with each other.
We consulted informally with a group of investors (self-selected ESG, credit and sell-side analysts), to seek general views on the TCFD's recommendations and what they mean for companies. But this is only the beginning.
By the time climate change affects financial stability, it'll be too late.(Credit: Lightspring/Shutterstock)
3 More dialogue is needed
We look forward to collaborating with key actors to extend and develop investor engagement on TCFD implementation and what it means for the oil and gas sector.
The efforts of the Principles for Responsible Investment (PRI), Climate Action 100, the Institutional Investors Group on Climate Change (IIGCC) and the United Nations Environment Program Finance Initiative (Unep FI), among others, make critical contributions to improving understanding on what financial institutions need from climate-related financial disclosures.
4 Next steps
Building on the efforts of the TCFD Oil & Gas Preparer Forum and learnings from the process, we are now embarking on a similar journey with companies from the electric utilities and chemicals sector.
The companies in these sectors have demonstrated great leadership in supporting the TCFD. Together, we'll continue to enhance transparency on climate-related financial risks and opportunities.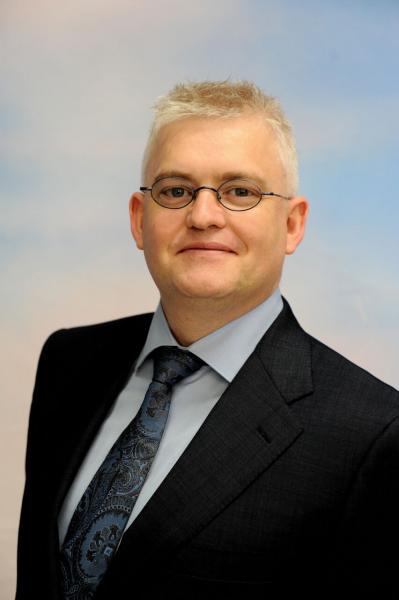 Rodney Irwin is managing director of redefining value at the World Business Council for Sustainable Development
WBCSD
TCFD
disclosure
Shell
Total
oil and gas sector
climate
ESG
Related Reads
comments powered by

Disqus