on
Mark Hillsdon reports on how pre-competitive approaches such as the Soy Buyers Coalition are allowing retailers to share the costs of incentivising soy farmers to refrain from converting land
The Cerrado, the vast area of savannah that stretches across Brazil, has come under increasing threat from a huge boom in the global demand for soy, as previously reported in Ethical Corporation. The crop now accounts for 90% of all agriculture across the landscape, and while the economic boost to Brazil has been undeniable, there has been a huge environmental impact, too, with as much as half of this biodiverse ecosystem now converted to fields and grazing land.
One of the key problems that NGOs have come up against when trying to turn around this ecological disaster is that farmers in the Cerrado are legally allowed to clear up to 80% of their land for farming. And since soy has been such a lucrative crop, why should they stop?
Marina Born, president of The Round Table on Responsible Soy (RTRS), sees their point. "Land that a producer decides not to convert or deforest is land that does not produce, and as a result represents less profit," she explains. "Similarly, land that is not converted or deforested provides an environmental service that is currently not sufficiently recognised, valued or even paid for."
It is critical to have instruments and mechanisms to favour producers who introduce sustainable and responsible practices
She adds. "It is critical to have instruments and mechanisms to favour producers who introduce sustainable and responsible practices that preserve native vegetation."
David Cleary, director of global agriculture at The Nature Conservatory (TNC), says it has to be worth farmers' while to go down a zero-conversion route, or it is unlikely to happen.
Now he believes there may be an answer. In 2017, Brazilian NGOs, in partnership with the country's soy trade association (ABIOVE), published a Cerrado Manifesto, based on a need for stronger control of soy production. This led to a statement of support, organised by the FAIRR initiative of ESG investors, which has been signed by more than 70 global fast moving consumer goods companies, including Tesco and Marks and Spencer, as well as other buyers of Brazilian soy such as Unilever and McDonald's. 
Pio Stefanello is a farmer working with The Nature Conservancy in the state of Para. (Credit: TNC)
Toby Gardner is director of Trase, a joint Global Canopy/Stockholm Environment Institute project that aims to bring greater transparency to forest-risk commodity supply chains.
In the last five years, he says, there has been an increasing shift by businesses involved in soy, and other commodities, to approach sustainability issues in a pre-competitive way. This has included the launch of the Soy Buyers Coalition by the Consumer Goods Forum, a collective effort to identify hotspots of deforestation that are common to several different supply chains. This means resources can then be pooled and the costs to each company of improving the sustainability of production can be shared.
Cleary of TNC agrees that spreading the cost makes sense. "Remember that there's a climate change benefit here as well, and governments, most of them anyway, want to do something about climate change. So companies would be able to leverage additional funding from the public sector if they acted pre-competitively."
There is a lot of resistance to placing a price premium on more sustainably certified soy
But will they do it? Jean-François Timmers, WWF Global Soy Lead, says: "Some progress is being made in protecting the Cerrado, particularly with companies coming together in a pre-competitive way to incentivise farmers not to clear more land, such as with the Statement of Support Cerrado Manifesto group of companies. But these incentives still need to be concretely implemented." 
Price rises have also been floated as a way to cover the cost of any incentives, says Gardner of Trase, but "there is a lot of resistance to placing a price premium on more sustainably certified soy, especially given how sensitive end-consumers are to small changes in price." Instead, he says, giving farmers longer-term contracts that guarantee a stable price for their products can also be a major inducement not to clear more land.
The purchase of credits issued by the Round Table on Responsible Soy certifying that soy meets its RTRS standard is also growing, although companies will be wary of the controversies that have dogged carbon credits over the years.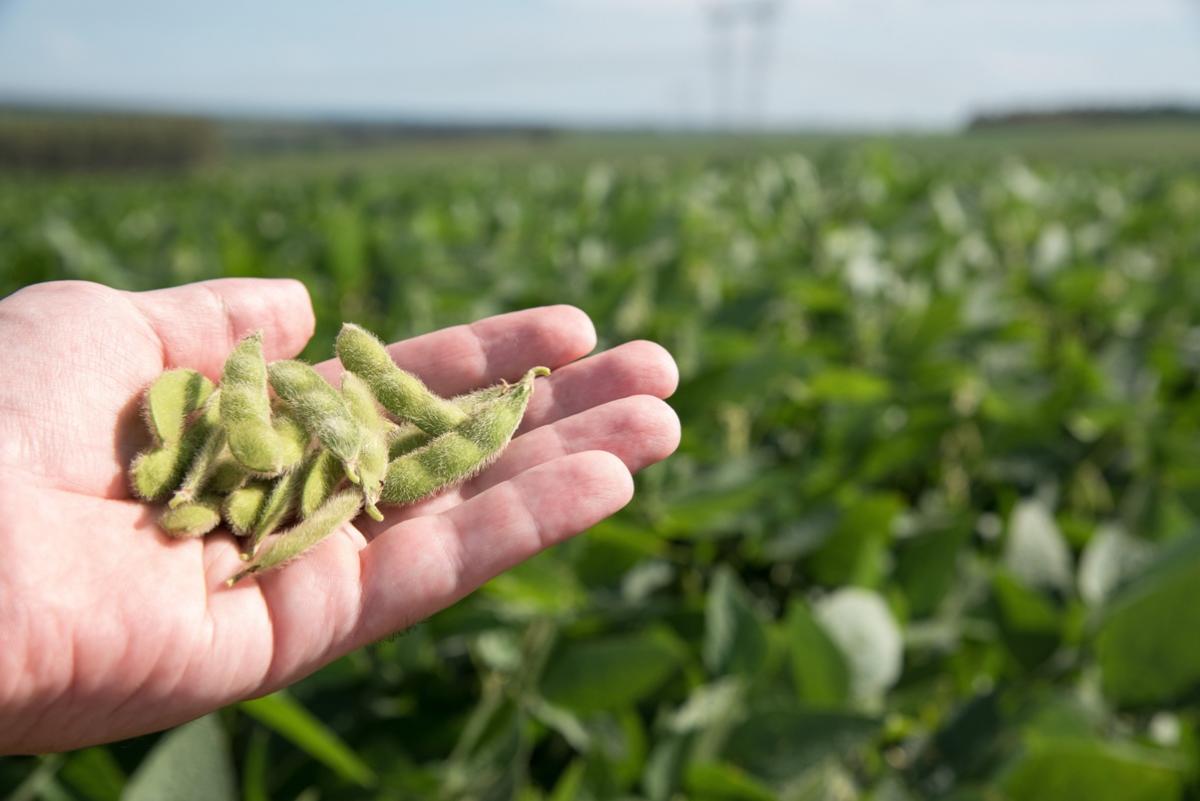 Major brands like Co-op are making sustainable soy commitments. (Credit: Carlos M. Gelli Yazlle/Shutterstock)
The Co-op has recently funded 100% RTRS credits for the soy in its products, which it says will help make soy sustainable and deforestation free in the long term by driving responsible agriculture, including working conditions, environmental impact and agricultural best practice. The retailer is also working towards sourcing 100% sustainable and deforestation-free soy across its supply chain by 2025.
"Increasingly major companies like Co-op are recognising their need to act rapidly to eliminate deforestation and conversion," says Timmers, "and WWF expects to see further announcements by food businesses in the near future." Asda, Lidl and Aldi, have all recently made similar commitments.
This growing mobilisation is already having an impact, says Timmers, with WWF figures showing a year-on-year drop of 18% in deforestation and conversion rates in 2018. "Still very high – and amongst the world´s highest – but decreasing," he says. "We are hopeful for much quicker and significant progress soon."
Soy plays a part in the production of many products, far more than many people realise
Sarah Wakefield, the Co-op's sustainable sourcing and Fairtrade manager, adds: "Soy plays a part in the production of many products, far more than many people realise.
"The increasing demand for animal feed and rising global consumption of meat is having a major impact on the environment in major soya-producing countries in South America, as well as the wildlife, which depends on the native vegetation for its very survival. This is an issue that will create major challenges for the environment tomorrow, unless transparent, joined-up and, decisive steps are taken today."
The other important aspect of any future Cerrado agreement, and why Cleary has previously hailed it as "potentially the biggest deforestation victory of all time", is that it will be an agreement that covers all habitat, not just forests.
Zero-deforestation commitments are more straightforward in the Amazon. (Credit: Pedarilhos/Shutterstock)
"Deforestation commitments, as the words implies, apply to forests," he explains, and while its straightforward to relate them to somewhere like the Amazon, it's far more difficult to apply them to places like the Cerrado, with its mixture of wetlands, grasslands and scrub, as well as areas of forest. The same is true of other South American ecosystems such as the semi-arid Caatinga in Brazil, and Chaco dry forests of Argentina, Paraguay and Bolivia.
"It is much simpler to define, monitor and control habitat conversion in general: trying to apply a deforestation commitment to the Cerrado is just too complicated," continues Cleary.
"And that's the real importance of the debate in the Cerrado: it makes explicit something that has only been implicit up to now … a deforestation commitment should not be seen as an end in itself but as a waystation on a longer journey towards committing to the protection of all habitats."
Mark Hillsdon is a Manchester-based freelance writer who writes on business and sustainability for Ethical Corporation, The Guardian, and a range of nature-based titles including CountryFile and BBC Wildlife.
Main picture credit: Kleber Silva/Shutterstock
Cerrado Manifesto
sustainable soy
deforestation
RTRS
FAIRR initiative
The Nature Conservancy
the Co-op
Marks & Spencer
Related Reads
comments powered by

Disqus