on
John Elkington of Volans says the misstep that preceded the departure of Unilever's leader shouldn't cloud the 10 years he spent pushing the boundaries of sustainable business at the consumer goods giant
Many years ago, Paul Polman reminded me of the moment when he and I first met. The tale is a reminder of the long roots of his personal interest in sustainability, which would later feed into Unilever's Sustainable Living Plan, launched in 2010.
I had spoken at a conference where he was in the audience as a vice-president in Procter & Gamble. I think he asked a question. This must have been at the end of the Nineties, because I had spoken of my recent book, Cannibals With Forks.
In any event, he decided to buy the book, walked across to a nearby bookstore and politely tapped someone on the shoulder to ask where he could find a copy. Only to discover, when I turned around, that this someone was me.
I was sad to see Polman leave under a cloud after such a glittering period at Unilever
The very fact that he has playfully reminded me of his mistake says several things about the man. In my experience, he has an inquiring mind, doesn't stand on ceremony, and seems able to admit mistakes.
Which is just as well, because as CEO of Unilever, he was recently responsible for a fairly major misstep that was followed in short order by his departure. According to The Guardian: "Unilever's chief executive, Paul Polman, is stepping down just months after a shareholder rebellion forced the company to scrap a planned move from London to Rotterdam. The group, whose brands include Marmite, Dove soap and Magnum ice cream, ditched the plan to simplify its dual Anglo-Dutch structure in October after an unprecedented protest from UK shareholders, many of whom would have been forced to sell up if the move had gone ahead."
A shareholder rebellion forced Unilever to scrap a planned move from London to its Rotterdam offices
.
(
Credit: DR Travel Photo and Video/
Shutterstock)
The newspaper described the row as "a significant blow to the credibility" of Polman and his chairman Marijn Dekkers. Having clashed with Dekkers while he was chairman of Bayer, over the subject of neonicotinoid insecticides, I can't say I lost much sleep for him. But I confess I was sad to see Polman leave under a cloud after such a glittering period at Unilever.
Having worked in the consumer goods industry for almost four decades, he had been Unilever CEO for over 10 years. Unusually, he had worked for Procter & Gamble and then briefly for Nestlé before moving to Unilever, where he was the first outsider to lead the company since it was founded in 1929.
Under his leadership, Unilever developed an ambitious vision to decouple its growth from its overall environmental footprint, and to increase its positive social impact. As anyone worth their salt in the sustainability field knows, this is Unilever's Sustainable Living Plan.
Unilever's focus on a new model of sustainable growth has created excellent returns for its shareholders
The external perception of Unilever rocketed as a result. In the 2018 GlobeScan/SustainAbility Leaders Survey, for a remarkable eighth year in a row, Unilever ranked as the leading global corporate sustainability leader, receiving close to half the total mentions by experts.
As the survey's authors concluded: "Unilever is the most dominant private sector leader in the history of the GlobeScan/SustainAbility Leaders Survey, with its margin of leadership expanding every year since it first appeared in the number one position in 2011. Patagonia and Interface occupy the second and third positions in the ranking as they did in 2017, after which IKEA, Marks and Spencer, Tesla, Nestlé, Natura, Danone, Apple and Walmart round out the list of highest-ranked companies."
More importantly for the single bottom line world, as Unilever itself noted when announcing Polman's retirement, the company "has delivered consistent top and bottom line growth ahead of its markets. Its focus on successfully pioneering a new model of sustainable growth has served the needs of its many stakeholders and created excellent returns for its shareholders, delivering a total shareholder return of 290% over that period."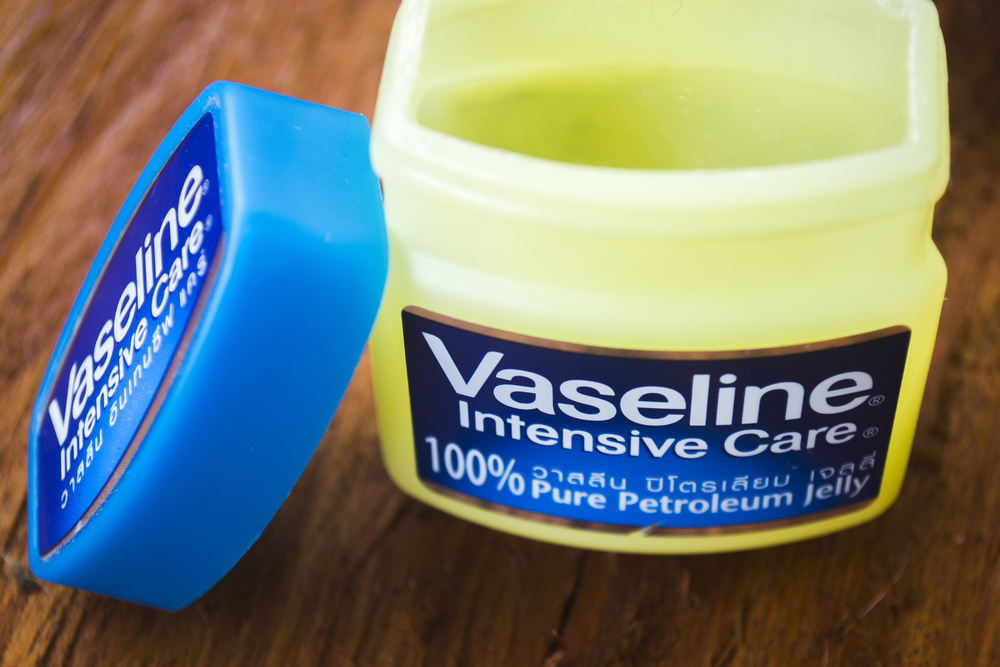 Vaseline is one of Unilever's 26 Sustainable Living brands. (Credit: mashka/Shutterstock)
No surprise there. Polman has worked hard to ensure co-operation with other companies to implement sustainable, long-term business strategies and drive systemic change.
Among other things, at the time of writing he is chair of the International Chamber of Commerce, a member of the International Business Council of the World Economic Forum, chair of the B Team, vice-chair of the UN Global Compact, and a board member of the Consumer Goods Forum. Until recently he was also chair of the World Business Council for Sustainable Development.
His commitment to long-term, sustainable capitalism is also reflected in his role on the global board of directors of Financing Capitalism for the Long-Term (FCLT), whose report Measuring the Economic Impact of Short-Termism shows that a long-term approach can lead to superior performance in terms of revenue and earnings, investment, market capitalisation, and job creation.
I look forward to engaging with partners to help address the environmental and social challenges facing the world
Crucially, given the UN's burgeoning interest in working with business, Polman played a significant role first in developing the Sustainable Development Goals, and in promoting their delivery as a member of the SDG Advocacy Group. His commitment inspired him and others to establish the Business and Sustainable Development Commission, whose flagship report, Better Business, Better World, mapped the economic prize for companies that align with the goals.
Such contributions have been recognised in myriad ways. In 2016, for example, he received France's Chevalier de la Légion d'Honneur, in recognition of his galvanising of business action on sustainability and his involvement in the historic 2015 UN Climate Change Conference in Paris. Then in 2018 he was named an Honorary Knight Commander of the Order of the British Empire for services to business.
As he prepared to stand down, he signalled that he wasn't about to rest on his laurels: "I have been humbled by the commitment and hard work of our people, and their passion for creating a truly purpose-driven company. I am very grateful to them, as I am to Unilever's many other stakeholders, with whom we have worked to build our long-term, sustainable business. I look forward to engaging with many of these partners – in a different capacity – to help address the many environmental and social challenges facing the world."
Paul
Polman
is a member of the International Business Council at the World Economic Forum. (Credit:
Flickr
)
Encouraging, but recent events should give real pause to anyone who imagines that business will follow a steady upward path towards the sunny uplands of sustainability.
The fact that Unilever managed to see off the $143bn hostile takeover bid from Kraft Heinz Co is no guarantee that it will pull off the trick again. Indeed, the proposed move of the company's HQ from London to Rotterdam was an effort to complicate future hostile bids.
The world is likely to be a very willing oyster for this epitome of a twenty-first century CEO
But we are where we are. And Unilever is where it is. Polman will be replaced by Alan Jope, who since 2014 has led beauty and personal care, Unilever's largest division. He has been on the company's leadership executive since 2011. I'm not sure if he speaks five languages like Paul Polman, but he has led Unilever's business in both developed and emerging markets.
Jope warmly thanked Polman for "his remarkable leadership of Unilever", noting that he looked forward to working closely with him during the transition. Polman retires as CEO and as a board member on 31 December, but has committed to support the transition process in the first half of 2019. Then the world is likely to be a very willing oyster for this epitome of a twenty-first century CEO.
John Elkington has co-founded four companies, including Volans Ventures, where he is chairman and chief pollinator. He is the author of 19 books.
Interest declared: The author has worked in various ways with Unilever since 1986 and was involved in the work of the Business and Sustainable Development Commission. Unilever also recently decided to back the Tomorrow's Capitalism Inquiry, run by the author's firm, Volans.
Main picture credit: Unilever
Paul Polman
Unilever Sustainable Living Brands
World Economic Forum
UN Global Compact
Related Reads
comments powered by

Disqus