Where Pharma Becomes The Solution
What Can Pharma Expect in 2019?
Our look at the biggest trends hitting the industry over the coming 12 months
By

Jan 7, 2019
on
For those of us that use the Gregorian calendar, this time of year is one for reflection. We look back at the year just gone and forward to the year to come and, armed with a list of best-self resolutions, we step into January full of hope and intention.
Like most years, 2018 was a busy one for the pharmaceutical industry – best characterized perhaps not as a year of radical change but as 12 months of under-the-surface action. (But if you disagree, please do let me know).
To this editorial team it appears that companies are starting to get to grips with some of the big trends that have swept the industry over the past few years. They have been busy seeking patient input ever more widely, plumbing the depths of real-world evidence, and grappling with the digital technology that is transforming all our lives, to name but three.
What will 2019 hold for our industry? It is a question we felt best answered by the people on the ground, the ones doing the actual work that powers the engine of pharma. So, we reached out to those who have contributed to eyeforpharma articles and white papers this year and asked them to name one, and just one, issue or trend they felt would have the greatest impact on the industry this year.
As each email dropped into the editorial Inbox, we couldn't help but sneak a peek at the variety of opinions on offer, and their responses, as expected, are wide-ranging and fascinating.
Collating the feedback, it became clear that the bright minds of pharma will be focused on five key issues in 2019.
Top Trend #1 – Drug pricing and affordability of healthcare

Centered on the US but raging across the globe is a wildfire of debate and considerable emotion around the pricing of new medicines – a conflagration that shows no signs of dying out soon.
"I foresee further downward pressure on prices heading our way," predicts Paul Robinson, European Lead, Patient Innovation, at MSD. "We will see money diverted to social care, away from acute medicine, driven by the wave of highly innovative but costly new drugs especially in cancer, gene therapy, etc. There will be an increase in creative pricing models for medicines that have a long-term benefit but a large up-front cost."
Change seems inevitable, agrees Steve Wooding, former Head of the Global Commercial and Market Access Strategy Organization, at Janssen. "The relative stability we have seen in many major markets is shifting – we have to respond with appropriate measures to demonstrate the sustained value we bring within different systems."
Yet, such actions must be undertaken across the whole system if we are to fix the problem, says Dan Leonard, President and CEO of the National Pharmaceutical Council. "Health spending is the driver behind nearly all of the challenges that we are facing across all health sectors in the United States. There is a significant amount of waste in the system, $750bn annually according to the National Academy of Medicine, from administrative burdens and low-value care to overtreatment and archaic payment mechanisms."
With so much political and patient-generated pressure, payers and distribution channels must adapt in response, says Anjan Chatterjee, VP, Global Head, Real World Evidence COE, at Boehringer Ingelheim. "What we have been seeing so far in the US around PBMs being acquired by groups like CVS, will take on speed. I believe this is true for a couple of reasons; one is Amazon and its plans are a threat, and two because of tremendous downward cost pressure on the middlemen in the system."
What's more, if prices remain high, customers will want more for their money. "Payers and HCPs will increasingly be expecting (and reimburse with priority) more patient- and disease-holistic solutions that include but go beyond the medicine," says Anders Dyhr Toft, Corporate Vice President, Commercial Innovation at Novo Nordisk. "Two types will be digital health solutions and much improved patient support programmes."
He adds that, while many new therapies can show their value, the conversation will "need to shift to 'affordability' or 'budget impact' or 'long-term payment viability'. Even the best drug with lifelong impact (such as a cure) will need to start thinking creatively about how to get paid for it."
Top Trend #2 – Moving closer to value-based healthcare

Linked to the affordability debate, many of our contributors see 2019 as a key year for the development of the robust systems needed to deliver truly value-based healthcare.
For Peter Stueckemann, Head of Patient Experience and Value Marketing for US Immunology at UCB: "How does pharma move public thinking and understanding in a positive direction to help consumers see the value of our medicines, our support services, and, ultimately, help the public understand how our medicines help people realize the hope for a normal life? That is what 2019 needs to be about; without clear, fact-supported answers that the average consumer can understand, our industry will continue to face increasing attacks and negative perceptions."
For Stueckemann, pharma needs to shift these negative perceptions to positives ones driven by the countless patient stories of how our medicines are returning them back to normal lives. Additionally, patients have countless stories of how our support services make an important, on-going impact on both their access to affordable treatment solutions and greater understanding of how best to manage their conditions. In summary, "how can pharma take back the positive narrative in 2019 on the VALUE of our medicines and programs when most entities want to make price the only issue to discuss is the defining issue of our time."
Delivering that means moving away from "isolated stand-alone approaches that address single building blocks of value-based healthcare, single stakeholder groups or single brands/technologies," says Silvia Bäckström, Head of Value-Based Partnerships, Nordics/Baltics and Europe/Canada, at Takeda. "This is not sustainable – we need to address and integrate all dimensions of value-based healthcare."
For Bäckström, 2019 will be about "unleashing the full potential of outcomes data by linking different data sources (PROs, disease/prescription/population registry data, claims data, etc) and ensuring access to them so that they can inform AI-powered prediction, prevention, patient empowerment and improvement in patient outcomes as well as cost efficiencies."
Aaron Mitchell, Principal at ZS Associates also believes that data and analytics are the key to value-based healthcare. "Pharma is facing an evolving evidence landscape requiring new data sources and analytical methods to address new clinical endpoints that demonstrate the value of therapies." With payers pushing for more value evidence and decision-making among providers moving to expert committees, patient data is become an ever more valuable asset. Barriers include the need for regulatory agencies to clarify data rules and for data collection and evidence generation to start earlier in a drug's lifecycle, plus the need for pharma to make better use of existing data sources and to take a leadership role in the development of new clinical endpoints."
Top Trend #3 – Realizing the full value of AI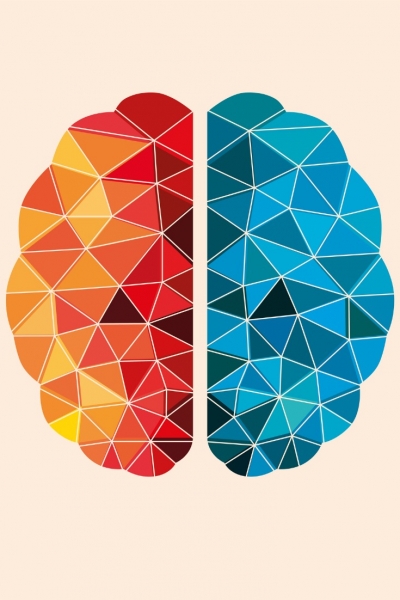 Artificial intelligence in its many guises was in the news throughout 2018 – debate around its use, potential and dangers was rife. 2019 will be a year when companies try to work out how to embed AI throughout the life cycle, making data as useful as possible.
"There is a lot of interest in big data, machine learning and applications for AI," says Anne C. Beal, Global Head of Patient Solutions at Sanofi. "The potential for application and use ranging from R&D through to marketing to better understand patient needs, the patient journey and patient behaviors makes this an area that deserves attention."
However, "our ability to translate such learnings in [an] accelerated environment will be critical to make a difference in lives of patients and individuals who may be progressing toward disease so that we may intercept disease in the future," adds Ben Wiegand, PhD, Global Head, World Without Disease Accelerator, at Janssen.
As more and varied data arises from sources such as EHRs, genomics, specialty labs, mHealth and eCOA, the hard work of the past year will be realized, says Jim Streeter, Global VP, Life Sciences Strategy at Oracle. "Pharmas have begun leveraging purpose-built technology to centralize the aggregation, cleaning and management of these growing data sources for clinical R&D. In 2019, we will see a big uptick as pharmas are starting to see huge efficiencies from peers who have consolidated their data and are sharing it with all corners of the organization including safety, clinicians, data managers, data scientists, medical review staff and biostatisticians."
The greatest benefits for both pharma and patients will be seen in clinical development, says Sarah Rickwood, VP at IQVIA. "Integration of data science with human science will really start to address the complexities and challenges of clinical research; this is absolutely necessary as R&D costs continue to rise faster than is sustainable for large pharma. And the recently published Institute of Cancer Research report… concluded that it's actually taking longer now to get cancer drugs to patients because developing drugs in clinical trials is getting slower."
However, the impact of AI will be felt more widely. "Digital solutions and AI could really take off in 2019 to support healthcare professionals navigate in the immense body of evidence rapidly developing. This is a trend I personally will be working actively on in 2019," says Martin Strandberg-Larsen, VP, Market Access & Pricing, at AstraZeneca Nordic-Baltic Marketing Company.
Top Trend #4 – Patient input become 'business as normal'

The head of steam behind the patient-centricity project in pharma shows no signs of dwindling and most companies have positioned the patient very much at the center of their thinking. What's more, in recent years patient input has been sought in ever-greater quantities and across the drug lifecycle.
However, few companies have reached the point where they have scaled their efforts such that patient input is 'business as normal'. Will 2019 be the year when they make that breakthrough?
"The trend of increasingly engaging the healthcare consumers from the get-go is here to stay," says Camilla Krogh Lauritzen, Chief Patient Officer, Rare Diseases, at LEO Pharma. "Although the approach is still somewhat rudimentary and non-strategic in many companies at this point, we will see the first significant 'hard' evidence of the implied win-win value in 2019. One publication exists on the ROI on patient engagement; the number will increase many-fold in 2019."
The benefits of embedding patient input are already clear to Jim Lefevere, Director of Global Marketing Strategy and Services and Head of Global Digital Marketing at Roche. "The ability to scale resources quickly, develop impactful patient engagement programs and utilize new technology to target patient populations are table stakes. It's critical to not lose sight of the fundamentals in marketing and be focused on a suite of partners and tools in place to scale quickly. In other words, ensuring you are 'digging your well before you are thirsty'."
For Lefevere, if companies are to develop such strategies and supporting tactics, greater expertise in data management is required. "Having a clear data management approach in the US and globally is critical. Most data exist in silos today and marrying these data silos, cleansing and ensuring data integrity is foundational. The consequences are significant – particularly from an EU perspective, but longer term in order to have the ability to develop targeted marketing programs."
Yet, patient involvement may not be a matter of choice for much longer. "The shift to patient engagement/involvement will continue with the FDA moving close to mandating it," says MSD's Paul Robinson. "Companies will embed this into their SoPs for clinical development. Patients will continue to push for involvement and will get more recognition, but the funding of patient organizations will continue to be problematic and they will look to industry to fill the gap left by inadequate public funding."
Top Trend #5 – Moving Beyond Randomized Clinical Trials

It is now well-accepted that traditional randomized clinical trials cannot generate the data needed to fully satisfy both regulators and payers. Real-world evidence is increasingly seen as the plug that can stop the leak.
Regulator attitudes towards RWE are adapting fast. "We are seeing changes in how the FDA will be considering and using real-world data to generate evidence to support the approval of new indications of medicines," says the NPC's Dan Leonard. "High quality, real-world data and evidence can provide meaningful information for patient care and improve the treatments brought to market."
IQVIA's Rickwood agrees that the acceptance of RWD by regulatory authorities will be a key change in 2019, adding that "2019 is likely to see greater adoption of virtual trial processes" to improve R&D efficiency and the participation/experience of those taking part.
Rickwood predicts a move to specialized treatments as the key value growth trend in the market and the increased pressure to manage R&D costs in disease areas where patients are hard to come by. "Synthetic trial arms allow trials to be conducted where it is not practical or ethical to have a traditional trial arm. They can also save money and speed development," she says.
Pragmatic clinical trials (PCTs) will be a growth area in 2019, says David Thompson, SVP, Real World and Late Phase, at Syneos Health. "The PCT measures treatment effectiveness, as opposed to efficacy, and represents the most rigorous real-world research design. This is due to the fact that, in contrast to non-interventional studies and database analyses, patients are randomly assigned to treatment and therefore bias and confounding are reduced. This is an important strength that regulatory authorities will no doubt find attractive, as the PCT has all the hallmarks of a real-world study but with the key design elements from traditional clinical trials."
And finally…
As we go to press, the news has broken that BMS is to acquire Celgene, raising questions of whether 2019 is also set to be a year of mergers and acquisitions. Watch this space.
A big 'thank you' to all our contributors for sending their thoughts on the issues and trends facing the industry in the coming 12 months. Your ongoing support is greatly appreciated.
Where Pharma Becomes The Solution