Drive Success Beyond the Brand: Become a real healthcare partner
9 Hot Trends in Human Resources
In part one of a two part series, Dr Nicola Davies speaks to international HR experts to identify emerging trends.
By

Oct 11, 2016
on
Employee experience is the butterfly emerging from the chrysalis of HR, as the focus shifts to a workplace where employees enjoy spending time while also delivering optimum performance. 
1. Ranking employers, not employees
Using the unprecedented wealth of data now available, employees are rating employers. "Employees are either advocating or actively critiquing current and former employers at growing rates, through apps and online platforms such as Glassdoor and LinkedIn," says Ben Whitter, Director of Organizational Development at the University of Nottingham Ningbo China (UNNC). "Never, at any time in history, has there been as much information available about employers and their quality."
For employers who prove their worth in the eyes of employees, the list of people wanting to work for them grows exponentially. "Employees, especially talented ones, now have more choice, and they expect more from the workplace experience," he says.
2. Developing leadership
Alongside employer rankings, the top factors determining the quality of the employee experience is the leader of an organization and the immediate line manager, says Whitter. "Leadership development is an area that needs constant attention, to move managers into more progressive practices that are aligned to the delivery of mission-based strategies."
Dr. Mary Collins, of the Institute of Leadership at the Royal College of Surgeons in Ireland, agrees: "Line managers have a coaching and mentoring role," she says. "In a coaching culture, a manager is expected to have regular (weekly), informal 'check-ins' with staff. This means cooperation in building careers and developing people to their full potential, rather than shouldering others out, leading to better productivity and employee retention."
3. Tracking employee engagement
For Whitter, engagement has become an extremely popular topic for HR and business leaders. "Employee engagement remains high on the agenda, with organizations looking at holistic programs designed to improve and enhance the employee experience and to deliver better business returns," he says.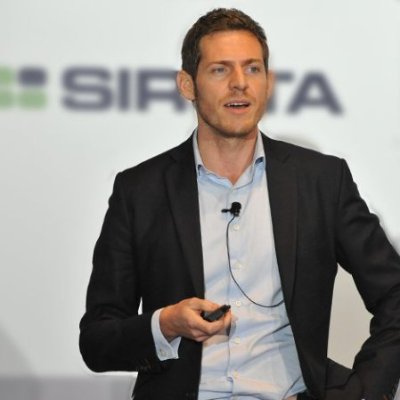 According to Lewis Garrad, partner and MD at international management consulting company Sirota many organizations are now "actively tracking engagement metrics to find ways to boost employee retention, productivity, and performance." Many senior leaders are unaware of how they impact the engagement of employees, he says, with the tracking of employee engagement providing insights into where changes in leadership behavior might be required.
4. A performance management revolution?
A once-a-year appraisal is no longer adequate to deliver a highly engaged and high-performing organization, says Whitter. "It's been thrown out of Microsoft, Accenture, and Adobe, all of whom have been leading lights on this, but it is small businesses that are the real pioneers. We've gone full circle, with large companies embracing small business practices; continuous and personalized real-time feedback with regular coaching is the new recipe for success within performance management."
It is one of the most powerful leadership development tools when used in a developmental context. Used in a performance management system, we see problems.
Enlightened organizations are moving to an employee participation paradigm to work out bonuses and measure performance. Dr Collins, who was Head of Talent at Deloitte Ireland for seven years, says the company has evolved away from traditional rating scales. "Employees want more interactive performance reviews," she says. Asked whether a 360-degree system that gathers input from peers, subordinates and bosses was still effective, she added: "It is one of the most powerful leadership development tools when used in a developmental context. Used in a performance management system, we see problems." 
5. Valuing emotional intelligence
Increasing numbers of companies are looking for employees with emotional intelligence (EI), says Annie McKee, Senior Fellow at the University of Pennsylvania Graduate School of Education. Those with high EI possess empathy, self-awareness, and self-management skills, qualities that are often harder to teach than business skills. Google is a good example of a company that relies more on emotional intelligence than academic background or qualifications, embracing EI as early as 2007 by setting up a two-day course, "Search Inside Yourself." EI is gaining ground as employees with a high quotient work well as part of a team and are effective at leading change – two factors highly valued within any organization.
The self-awareness and self-management aspects of EI also lead to self-driven, lifelong learning. For example, Airbnb's Head of Employee Experience, Mark Levy, works with employees to create programs around what staff feel they need to learn to improve their skills, rather than simply dictating training initiatives. In a similar vein, after an internal study of 400 graduates established that success in higher education did not necessarily guarantee success in professional qualifications, Ernst and Young no longer requires employees to have a university degree. A strengths-based approach, says the company, is a more reliable indicator of the potential to succeed.
6. Women to the fore
Workforce gender demographics are changing as women take on more and more senior roles. As women are responsible for 85% of consumer spending, it stands to reason they know how to appeal to their own gender, so it won't come as a surprise that having more women on the board of a Fortune-500 company increases its profitability, according to one study.
For Dr Collins, who has been involved in the Women in Leadership Program held in Dubai for the past three years, how organizations respond to maternity leave and how they reintegrate women in a flexible, supportive way in managing the transition is critical to retaining female talent. She cites a McKinsey report (June 2012) predicting that 44 million highly skilled people will be needed by 2030. "Projections indicate we simply won't have those people, so using women who are highly skilled, even though they may have been out of the workplace for a while may be a necessity," she says.
7. Creating fluidity in the workplace
Dr Collins, a proponent of a results-driven work environment, identifies a big trend in structuring work to encourage a healthy work/life balance. She points to a move away from a 'presenteeism' model at, for example, Google, LinkedIn, Facebook, and Apple, all of whom are using values-driven performance. Trusting employees rather than imposing rigid demands empowers them, she says, with several companies, including General Electric, Netflix and Grubhub, giving employees unlimited vacation time. Netflix introduced its unlimited vacation policy as early as 2004.
8. Analyzing people
One trend that management consultant Garrad would like to see gather momentum is companies utilizing HR analytics and 'people data' when making people decisions rather than relying on instinct and intuition. Companies are combining data to get a better sense for how teams and managers generate outcomes, he says. "For example, we are working with some companies to explore collaboration networks using email data) as a route to understand how teams solve complex problems. We have also developed an approach that integrates upward feedback from employees with manager personality/assessment data to get a more complete picture of what is impacting manager and team performance. Many companies are now looking to data for answers rather than strongly held beliefs and opinions."
Harnessing HR analytics enhances innovation and creativity, with disruptive technologies playing a role in advancing HR, says Annmarie Neal, Founder of the Centre for Leadership Innovation and author of Talent Management Disrupted. "Disruptive technology will create a pace of change that is exponential," she says. "Speed, agility, and rapid prototyping will prevail. Wisdom of the crowd fuels new forms of innovation, collaboration, and productivity." 
9. New roles for HR specialists
Neal also sees opportunities for a talent market where individuals and global project teams bid on high-value tasks and opportunities. If so, HR departments will need to access individuals, start-ups and even artificial intelligence with the requisite capabilities, says Garrad. "HR will change much faster than anyone is expecting – automation, machine learning, and data rich processes like the digital interview will change things quickly," he says. 
A bright future?
With a greater focus on employee experience and well-being, as well as leadership development, greater understanding of human nature and the harnessing of disruptive technologies and data analytics, the future of HR is looking positive.
Whitter has the last word: "Nowhere in the organizational landscape is better placed to drive real change and transformation within the workplace and the way people work. Like many other colleagues, I am playing my part in the employee experience movement and, if the opportunity is taken, the future of HR is looking very good indeed."
Since you're here...
... and value our content, you should sign-up to our newsletter. Sign up here
Drive Success Beyond the Brand: Become a real healthcare partner