Multichannel
Cell and gene therapies (CGTs) have a lot going for them from an industry perspective – with a market predicted to reach US$50...
Multichannel
Cell and gene therapies need to be made cheaper. Much cheaper. With price tags in the millions, they will never be able to deliver on their...
Most Popular
The transformation in the way pharma and HCPs interact is leading pharma companies to reorganize and rethink the makeup and approach of its commercialization teams 
As thousands of novel cell and gene therapies advance along the development pipeline, pressure mounts for scalable treatments
Still stuck in multichannel and too often serving up undifferentiated messaging, pharma has much to do to understand and serve individual HCPs
Opinion
For Ana Paula Carvalho, President of Western Europe Cluster, Pfizer, her purpose began amidst overcoming challenges.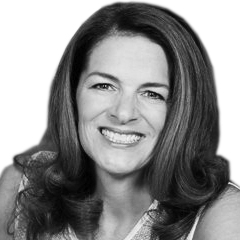 Paying it forward and helping others act on their patient-driven purpose is the goal of this pharma leader