on
London's circular economy, Ford's hybrid vans, AkzoNobel helps megacities, DanoneWave becomes public benefit corporation, Triodos launches sustainable current account, Olam reduces carbon
London helps SMEs to join circular economy
THE LONDON Waste and Recycling Board this week launched a three-year support programme, Advance London, to help London's small and medium-sized businesses adopt circular economy business models.
LWARB, a partnership between the Mayor of London and London's boroughs, has a remit to improve waste management in the capital. The board is developing a circular economy route map with the aim of turning London into a "circular city". (See also It takes a city to close the waste loop in this month's magazine)
LWARB said the goal of the programme, which will start in May, will provide practical help and advice to help small and medium-sized businesses (SMEs) capitalise on opportunities within the circular economy.
 Councillor Bassam Mahfouz, board member and circular economy lead at LWARB, said: "London is home to some impressive circular economy leaders. The nature of the circular economy requires collaboration throughout the supply chain and changes the way businesses interact with consumers – Advance London aims to help SMEs in the capital do exactly that."
The project is receiving up to £628,936 of funding from the European Regional Development Fund.  
Ford in plug-in hybrid van trial in London
FORD CONFIRMED that Ford Transit plug-in vehicles will begin participating in a clean air trial in London from this autumn. The multi-million pound project is designed to explore how lower-emission plug-in hybrid electric vans could support cleaner air targets, whilst boosting productivity for operators in urban conditions, the toughest working environment for commercial vehicles.  (See also Delivering the Paris Agreement from last month's transport emissions briefing in Ethical Corporation.)
The project, supported by Transport for London, features a 12-month trial of 20 new Ford Transit Custom PHEVs, which reduce local emissions by running solely on electric power for the majority of inner-city trips.  Equipped with range extenders, the fleet is not limited by battery range, making them capable of the longer journeys that may be required by businesses and "blue light" services.
The fleets will be integrated into the day-to-day operations of a cross-section of city-based businesses. Using a Ford telematics system, each Transit PHEV will collect data on the vehicle's financial, operational and environmental performance to help understand how the benefits of electrified vehicles can be maximised. The Metropolitan Police, Transport for London, Clancy Plant, Addison Lee and British Gas have confirmed they will participate in the trial.  
AkzoNobel starts Human Cities Coalition to help megacity dwellers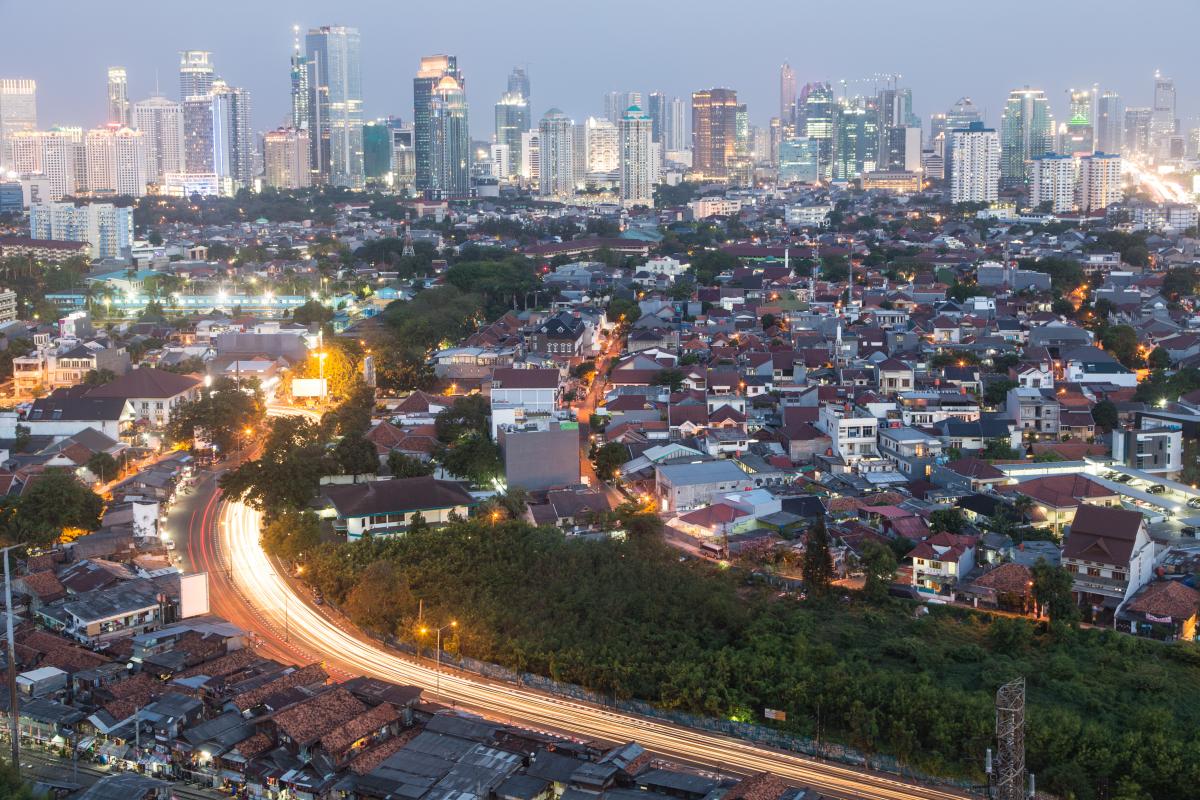 THE DUTCH decorative coatings company AkzoNobel has struck a public-private partnership with more than 150 stakeholders and 20 partners, including the Dutch Ministry of Foreign Affairs, Arcadis, Philips, ABN-AMRO, and Slumdwellers International, to focus on improving conditions in the world's megacities.
The Human Cities Coalition will focus on realising Goal 11 of the Sustainable Development Goals: sustainable cities and communities.
Ton Büchner, CEO of AkzoNobel, said in launching the coalition: "AkzoNobel has made cities more liveable and inspiring for years through our Human Cities Initiative. In 2016, we reached more than nine million people. The Human Cities Coalition is a way to make an even bigger difference in society, build sustainable partnerships and generate business opportunities and innovations at the same time."
Sheela Patel, chairman Slumdwellers International, said it was the first time his organisation had collaborated with the private sector: "We believe that this coalition will really bring the voice of the community to the table."
Akzo Nobel said the coalition would act as a catalyst for new innovative solutions, financing mechanisms, basic services delivery and better inclusion of grassroots organisations in urban planning. Fleur Henderson and Ronald Lenz, directors of HCC, said: "We distinguish ourselves from other urban initiatives by the large role of the private sector in our coalition. We are convinced this will have an enormous impact on the livelihood of the poor."
Meanwhile, AkzoNobel's UK decorative paints business has again been acknowledged as a leading performer in its sector by the Carbon Trust. The international sustainability body confirmed it has re-certified AkzoNobel to the prestigious Carbon Trust triple standard, rewarding it for reductions in greenhouse gas emissions, waste and water usage. Akzo Nobel first received the award in 2009.
DanoneWave becomes largest public benefit corporation in the US
DANONEWAVE has been incorporated as a public benefit corporation in the US, the largest in the country, with 6,000 employees and $6bn in revenue.
The company, a newly combined entity of WhiteWave Foods and Danone's dairy business, will have a new corporate structure intended to operate in a responsible and sustainable manner, managed in a way that balances shareholders' financial interests with those of people, the planet, and broader society. An advisory committee will be headed by Rose Marcario, CEO of Patagonia.
The corporation enters the market as a top 15 food and beverage company in the US, holding the number one dairy market position excluding cheese. DanoneWave's goals for the incorporation are to encourage dietary practices in line with Danone's longstanding mission to "bring health through food to as many people as possible".
Bart Houlahan, co-founder of B Lab, an advisory committee member for the company, said: "The creation of DanoneWave as a benefit corporation on its first day demonstrates that size is not a barrier to corporate governance that accounts for the interests of all stakeholders ... We look forward to continued collaboration with Danone and now DanoneWave to inspire other businesses to accelerate this movement's growth into the mainstream."
Triodos Bank launches sustainable current account
TRIODOS BANK has opened registrations for its first ever UK personal current account, which will begin with a phased rollout from June this year.
The account has been labelled as "the most sustainable personal current account ever brought to the UK market" by Triodos. Launched in response to the global financial crisis and scandals such as the PPI saga, the account hopes to meet consumer demand for products that demonstrate a positive impact on society. The bank says it only lends money to organisations and projects that are making a positive difference to society and aims to disrupt the market and "challenge the myth of free banking in the UK".
Customers will be charged £3 per month for the current account service, removing the need for the hidden fees, excessive penalties, or unauthorised borrowing charges. It will also come with an eco-friendly debit card made from organic matter.
Huw Davies, head of retail banking at Triodos Bank, says: "There is no such thing as 'free' banking because someone else always pays. 'Free' accounts are usually subsidised with high penalty charges and hidden fees, so the most vulnerable customers, or those making a rare miscalculation with the household finances, end up paying an exorbitant price. This isn't fair so we are leading by example with a fresh approach."
Olam's first integrated report shows 29% drop in carbon intensity
OLAM INTERNATIONAL has released its first integrated report, merging sustainability reporting with its annual financial report. The report reveals a 29% reduction in carbon from 2015, driven by "upstream productivity" and a carbon-positive agenda at plantations in Gabon.
The sustainability report has been coupled with its annual report to reflect the interdependence of economic, social and environmental performance. This revamped approach coincides with the introduction of science-based targets for 2020 for carbon emissions and water, the details of which will be announced later this year.
Despite a 29% improvement in carbon per tonne of product, its emissions in processing increased by 52%. This has been attributed to eight new processing facilities made through the ADM acquisition in 2015, and the Brooks peanut shelling acquisition of 2016.
Olam's chief executive Sunny Verghese said: "At Olam, we must continue to maximise shareholder value while pursuing a purpose-driven model, providing consistent transparency, advancing sustainability and engaging with an ever-broadening community of stakeholders."
Main image credit: Credit Gordon Bell/Shutterstock    
Carbon emissions
Olam
DanoneWave
megacities
Ford
AkzoNobel
circular economy
London
hybrid vans
Related Reads
comments powered by

Disqus