on
Ford electrifies China, Smurfit Kappa's cardboard tent, O2 reduces emissions, AccorHotels goes low-carbon, Riversimple gets funding, and H&M boosts circular innovation
Ford goes electric in China
FORD WILL launch a plug-in hybrid car in China in 2018 and a fully electric sport-utility vehicle in the next five years, as it aims to electrify most of its line-up by 2025.
The US car manufacturer says it plans for 70% of Ford vehicles sold in China to be conventional hybrids, plug-in hybrids or full battery electric by 2025, in line with Beijing's recent call for car manufacturers to sell more electric vehicles in a bid to cut air pollution.
Ford chief executive Mark Fields said in a statement: "The time is right for Ford to expand our EV (electric vehicle) line-up and investments in China."
Ford said it will launch its first hybrid, locally made with Chongqing Changan Automobile Co, early next year.
KarTent and Smurfit Kappa win award for eco-friendly tent
Credit: KarTent
KARTENT and Smurfit Kappa have won an award for global product design for a pioneering cardboard tent that is able to absorb up to 400% of its own weight in water and is completely recyclable after use.
The eco-friendly product won its award at the internationally recognised Red Dot Awards. It was invented by two young Dutch entrepreneurs who spotted a growing tendency by festival-goers to abandon their tents at the end of an event, creating an enormous waste pile of mostly unrecyclable material.
The KarTent, produced with the help of FTSE 100 paper-based packaging company Smurfit Kappa, can retain its integrity even in very wet conditions, is more energy-efficient in production, emitting just half the amount of carbon dioxide of a traditional tent, and is made from 100% recyclable cardboard.
Jan Portheine, co-founder of KarTent, said: "Being passionate about both music and the environment, I wanted to find a way to make the festival experience more eco-friendly. Working with Smurfit Kappa made it possible to achieve an impossible mission … and we're very proud to see our creation recognised by Red Dot."
O2 receives highest Carbon Trust standard for supply chain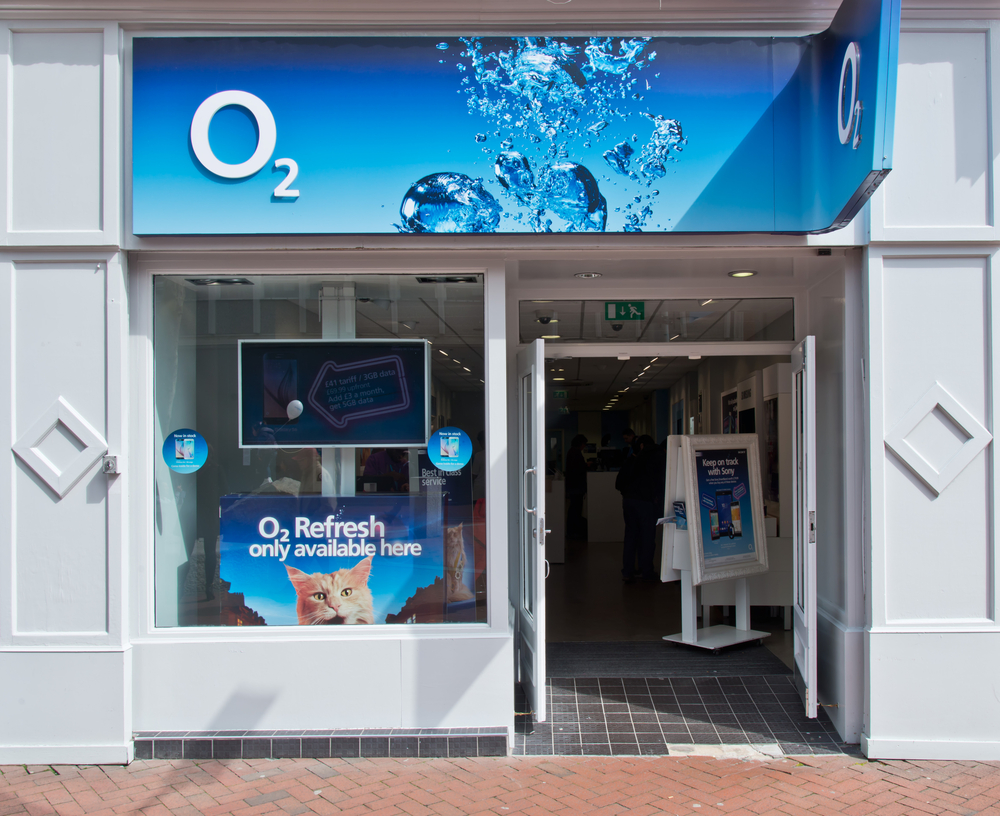 O2 HAS been recognised as the first organisation to be awarded the Carbon Trust Standard for Supply Chains at its highest level for a targeted year-on-year supply chain carbon emissions reduction through supplier engagement.
The highest level, Level 3, requires firms to "demonstrate reductions in specified parts of the supply chain", which O2 achieved by contractually obliging 20% of its suppliers to enrol in carbon reduction programmes.
O2's operational emissions have fallen by 80% in a five-year period against a 2010 baseline, and it hopes more suppliers will engage with the programme after certification.
The mobile telecommunications company said in a statement: "We have taken a particularly strong approach, ensuring that commitments to carbon reductions are included in supplier contracts for each major purchase. It's a testament to our commitment to being a responsible business that we use our procurement process to not only deliver high quality products and services to our customers, but to also push our suppliers towards making commitments to emissions reductions."
AccorHotels unveils first low-carbon hotel
Credit: AccorHotels
 
ACCORHOTELS will construct is first low carbon building-labelled hotel, the JO&JOE Paris.
The property, due to open in the second half of 2018, will have a glue-laminated timber superstructure that is low-carbon and minimises waste, and will use rainwater collection for toilets and gardening, as well as containing a partially solar-powered elevator.
It will be the first Paris location of JO&JOE, the brand's new Open House concept, blending private rental, hotel and youth hostel accommodation. Located in the student residence district in suburb Gentilly, it will have 569 guest beds, a bar restaurant, and a large indoor garden and green terraces.
The hotel will have to meet the four criteria of the BBCA, a French low-carbon building association Accor helped launched last year:  sustainable construction, controlled operation, carbon storage and circular economy.
John Ozinga, chief operation officer of HotelInvest, AccorHotel's property division, said: "We are pleased and proud to have defined a low-carbon label for the hotel industry with BBCA in less than one year, and to launch the construction of the first low-carbon hotel building."
Hydrogen carmaker Riversimple exceeds £1m crowdfunding target
THE WORLD'S only independent hydrogen fuel cell vehicle manufacturer, Riversimple, has exceeded its crowdfunding target of £1m to trial affordable hydrogen cars in the UK.
The Welsh firm's Rasa model emits only water. It has a range of 300 miles, refills in around three minutes and generates kinetic energy from braking, with a top speed of 60mph. Riversimple will build 20 such cars. The model is a culmination of 15 years of R&D by a team that includes aerospace engineers and former FIAT design chief.
The company has already received grants of up to £4m from organisations including the Welsh government and the EU, and is partnering with Monmouthshire County Council in Wales to run a 12-month trial of the car. The model will be available via an all-inclusive subscription service.
Riversimple's founder Hugo Spowers said: "I am delighted that we have not only passed our first tranche target of £1m, but the interest was so keen that we exceeded that figure … This very definite endorsement demonstrates people's growing desire to be able to travel in a sustainable way and to start to address the catastrophic effects of pollution and global warming, while losing none of the joy of driving a responsive, beautifully-crafted car."
Read more about low-carbon transport in our recent briefing, here.
Leather from grapes comes tops in H&M circular innovation award
Credit: Twitter
 
A VEGETAL leather made from leftovers from the winemaking industry was the big winner in last week's Global Change Award, H&M Foundation's annual award to spur circular economy innovation in the fashion industry. A team lead by Rossella Longobardo of Italy was awarded €300,000 to develop the Grape Leather idea in a one-year innovation accelerator programme in collaboration with Accenture and KTH Royal Institute of Technology in Stockholm.
Four other disruptive ideas, chosen by an expert panel from 2,883 entries from 130 countries, split the €1m grant on the basis of an online vote: €250,000 to Solar Textiles, a carbon-binding nylon made from plant waste and solar energy (US/Switzerland), and €150,000 each to: Content Thread, a digital content thread that facilitates recycling of clothes (US/UK), Denim-dyed Denim, reusing denim to give colour to new denim (Australia) and Manure Coutour, a Dutch team's headline-grabbing idea to turn cow manure into biodegradable textiles.
"I am convinced that by bringing people from different industries, with different backgrounds and perspectives together we can make a fundamental shift, speeding up the transition to a circular, waste-free fashion industry," says KarlJohan Persson, board member of H&M Foundation and CEO H & M Hennes & Mauritz AB.
Sustainable fashion
circular economy
H&M
Carbon Trust
hydrogen car
China
electric vehicles
Riversimple
AccorHotels
low-carbon
Paris
O2
supply chains
KarTent
Smurfit Kappa
tent
eco-friendly
Ford
electric car
electric hybrid
pollution
Related Reads
comments powered by

Disqus