on
John Morrison, head of the Institute for Human Rights and Business (IHRB), says companies and civil society have to come together as never before to show disaffected people the world over that globalisation works
"We have really all failed, those of us who have been working in business and human rights for the past 15 years, to communicate the relevance of business to wider society."
It is an admission that John Morrison, chief executive of IHRB, made to the UK parliamentary joint committee on human rights in July, when it was investigating the UK's progress in implementing the UN Guiding Principles on Business and Human Rights. June's referendum for the UK to leave the European Union and November's election of anti-globalisation champion Donald Trump as US president has only confirmed his view.
"A lot of people around the world are perceiving that globalisation has not been in their interests," he said in an end-of-the-year interview with Ethical Corporation. He said the wave of protest that has seen the rise of politicians claiming to champion the marginalised is similar to the anti-globalisation protests that erupted in 1999-2000, particularly in North America, and gave rise to CSR initiatives such as the UN Global Compact. People are rebelling against big business and international trade, Morrison observes, "what we'd thought were inevitable parts of the architecture of how the world is."
This is happening not only in the UK and US, he said, but in India, China and Turkey. "It's everywhere you look. Human rights needs to reconnect with the issues people care about, like inequality of income, lack of good jobs, environmental degradation, lack of access to fundamental services. Even in OECD countries there's a realisation that for the first time in 200-300 years our children will be poorer than we are. That is a huge psychological shift at a time when technology is taking away jobs through big data and artificial intelligence."
Tackling challenges together
IHRB publishes an annual list of the top 10 issues that will shape the business and human rights agenda for the coming year. Morrison said this year's list will see inequality, discrimination and access to resources re-emerge amongst the key priorities. Going forward, he said, business will need to pay more attention to the threat AI and big data pose for jobs, discrimination and privacy.
"These are systemic issues, which are some of the hardest issues for business to manage because they sit in their supply chain, linked to them, but outside of their direct control," Morrison said. "These are no longer just audit or compliance issues. They become collective action challenges. If companies want to tackle these issues they must collaborate with their competitors and other actors if they are to have any impact at all."
This year two covenants were signed for the garment industry
Image Credit: CRSHELARE
This is laid out in the UN Guiding Principles and other frameworks. He said companies can create a level playing field through pre-competitive work together, in the same way that academics will share data to open up a field of research before competing for funding. "If they don't, they risk losing their social licence. The price of failing to manage these issues will increasingly be to lose their legitimacy to do business in the first place."
The distinction between pre-competitive and anti-competitive is a very important one for Morrison. But asked about barriers to collaboration, such as the protection of intellectual property and anti-trust laws, he said it is a misconception that cross-industry approaches break any anti-trust norms when the issue at question is respecting internationally-recognised human rights standards.
"It is an inhibitor [to business] because governments always say to businesses that they have to compete with each other. So it is a bigger ask now for governments to say, on these issues, like human rights due diligence, we want you to be collaborative and open about your knowing and your showing [that you are a responsible company]. It's a complete change of mind set." Morrison cites the multi-stakeholder "covenants" negotiated in a number of sectors by the Dutch and German governments as examples of this. The Netherlands, instead of going down the legislation route, has begun engaging leading stakeholders (companies, NGOs, trade unions)  in a range of business sectors to agree sector-wide covenants to address human rights and other CSR risks. This year, two covenants were signed, for the garment and textile sector in March, and for the banking sector in October. Germany's garment sector also recently reached a similar agreement.
Stricter laws for business
"It's not just business itself deciding what the due diligence threshold should be, and the mitigation and prevention that should be there, but business sitting with their competitors and other stakeholders. That's really smart. Even if it results in legislation eventually, it will be better legislation," Morrison said.
But he added that the appetite of other governments to get involved with similar agreements may be limited. The Dutch government tried hard to get other EU member states to follow this approach when it held the presidency of the European Union earlier this year but we have yet to see much evidence of this, with the important exception of Germany.
He adds: "We've done it on health and safety and we are currently doing it around the world on anti-corruption measures. The difference is there are stronger laws on both while the legal framework on human rights are still emerging." However, legislation in the US and UK to address human trafficking and forced labour are evidence that harder law on business and human rights is coming within some jurisdictions. The mandatory human rights due diligence law in France might still become law early in 2017, and the 6,000 largest EU companies will soon have to report under the EU's non-financial reporting requirement.
Businesses need to address human rights issues in their supply chain such as human trafficking
Image Credit: EAK MOTO
China and human rights
Asked about progress in China, Morrison said that despite some improvement in labour standards over the past 10 to 15 years, the domestic context is still challenging for human rights defenders. In third-world countries where Chinese companies operate, however, there is a growing awareness of the need to have a social license to operate. He said this is particularly obvious among Chinese companies in countries such as Myanmar, which have seen their market dominance diminish since the country began opening up to wider investment in 2010.
"In today's world of smart phones and social media, there are few places in the world where people won't mobilise [against business] now," Morrison said. "You don't necessarily have to have western-style democracy and a completely free press. It means business and human rights are potentially relevant everywhere in a way it never was before. But we've talked to ourselves in a bubble for a long time, developing standards at the UN and OECD." While these standards are important, he said, "The challenge now is to show the world these things have value in the lives of real people. But we're early in that journey, to be honest."
Companies struggle to shed reputational issues, such as Nestle and the baby milk scandal of the 1970s
Image Credit: Eastfenceimage
He said that despite the strides made by the garment industry after the 2013 Rana Plaza disaster in Bangladesh, there is still a deficit of consumer trust. Some companies still struggle to shed legacy reputational issues despite their work on tackling human rights over the past five years. "There hasn't been a statute of limitations on businesses for mistakes they've made, though in reality the businesses that have done the most on human rights are those that have made mistakes and learned from them."
Personal data and consent
He said that was one of the reasons IHRB got involved in the Corporate Human Rights Benchmark, a multi-stakeholder initiative with Aviva, Calvert Investments, the Business and Human Rights Resource Centre, VBDO (the Dutch Association of Investors for Sustainable Development), APG, Nordea and Vigeo Eiris, which will ultimately rank the top 500 companies in a number of sectors on their human rights performance.  The first pilot benchmark, for the top 100 agricultural products, apparel and extractives industries, will be published early next year.
"We wanted to assess performance across the top 500 publically listed companies of the world so we can move towards a more objective understanding of where business is on human rights. At the moment, it's still way too subjective."
Asked what he sees as upcoming issues for 2017, he said the issue of consent, important in the context of land rights, particularly for indigenous people, is equally relevant to the virtual terrain of the internet. He expects a big backlash in the next few years from consumers against things like store loyalty cards.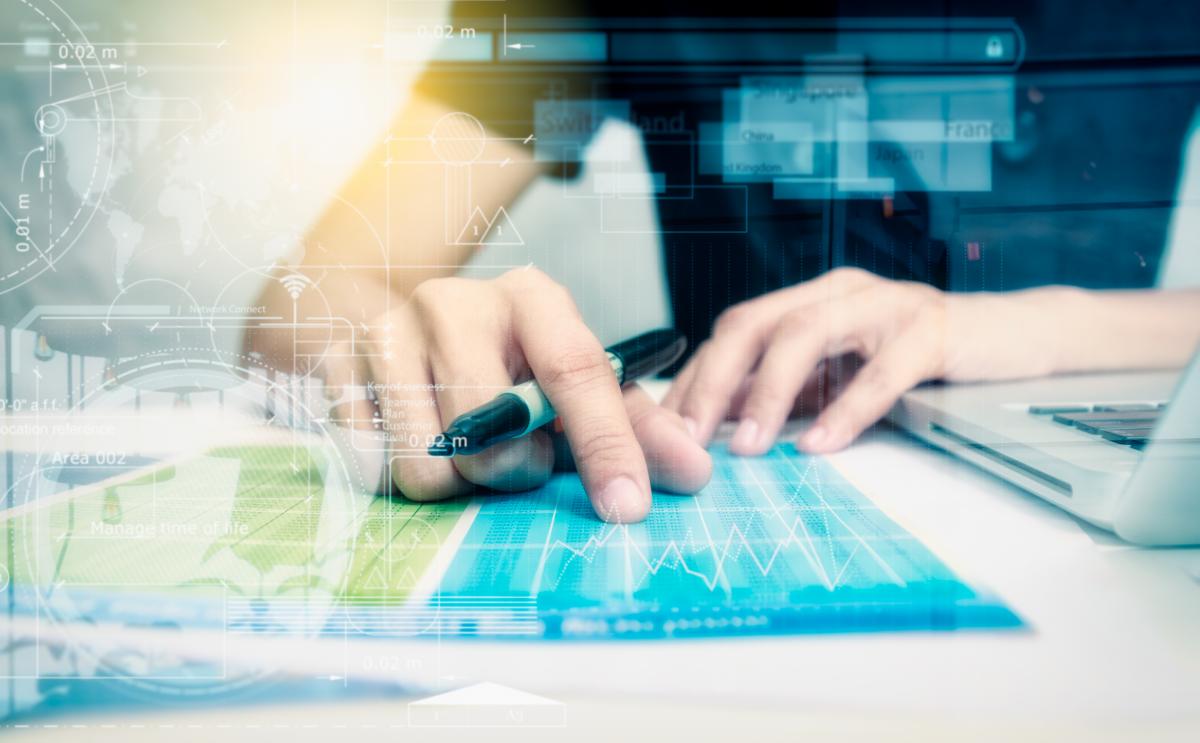 Data consent will be a big issue in 2017
Image Credit: Joker1991
"The issue of data and consent and the little boxes we tick every time we hand over our data to companies. Is that informed consent or is it tacit consent?" he says. "There's a sleeping time bomb for every consumer-facing company. I don't think 99% of consumers have any idea of how their data is being used and will be used in future as machines talk to machines and algorithms shape the way we live."
"I think there will be a real reawakening of why privacy is a human right. Most people don't understand why privacy matters to anyone else but politicians or celebrities, but that perception will shift."
Globalisation
More immediately, though, the implications of rising nationalist sentiment, and the backlash against globalisation, which is where we started our interview, has to be the biggest story of 2016 and for 2017, Morrison said.
"I don't think it's good for the business or human rights movement. But ironically, defending against that means that business and NGOs have more in common than ever before," Morrison said. This has made for some unusual bedfellows, he noted, and gave the example of Human Rights Watch and Coca-Cola, "which are used to throwing press releases at each other over many years on the issues of Fifa". Lately, they've been sitting together on a panel platform that IHRB facilitates advocating for change in global sport.
Coca-Cola have been advocating for change
Image Credit: Raihana Asral
"That is being replicated across a whole range of issues," Morrison said. "If we are interested in an international rules-based system on human rights or trade, even rule of law, as businesses and civil society actors, we have to come together to defend them."
IHRB's list of Top 10 Business & Human Rights Issues in 2017 publishes on December 10th, international human rights day: https://www.ihrb.org/library/top-10/top-ten-issues-in-2017
Main Image Credit: David Muscroft
Terry Slavin
Human rights
globalisation
John Morrison
modern slavery
Related Reads
comments powered by

Disqus