on
There is nothing scintillatingly new in a recent report from the Global Commission on the Economy and Climate, except that the world may be newly ready to listen to the report's recommendations
Seven countries and eight research institutes including the World Resources Institute have in their new "Seizing the Global Opportunity" report, released recommendations in support of the business case for tackling climate change.
None of the recommendations of this esteemed group, including Colombia, Ethiopia, Indonesia, Norway, South Korea, Sweden and the United Kingdom, who two years ago created a 'flagship' project called The New Climate Economy as part of the Global Commission on the Economy and Climate, are all that new or novel. For years, different NGOs have been banging these same drums trying to make the business case for investing in clean energy and efficiency and decoupling from an oil-dependent economy.
Yet now, with a gaggle of important global meetings happening in the lead up to the COP21 summit in Paris this December, the group must believe that people and their governments as well as (crucially) corporations, are finally ready to listen and to act. Their full New Climate Economy report "Seizing the Global Opportunity: Partnerships for Better Growth and A Better Climate" is a result of an effort to assemble the best research and knowledge and has resulted in ten far-reaching recommendations [see box].
"The New Climate Economy report underlines that growth, creating jobs and tackling climate change can go hand in hand and that action to protect our planet does not have to come at the expense of prosperity today," said Amber Rudd, the UK's energy and climate change secretary, on release of the report.
---
Recommendations from the World Resources Institute report entitled Seizing the Global Opportunity: Partnerships for Better Growth and a Better Climate.
1) Accelerate low-carbon development in the world's cities.
2) Restore and protect agricultural and forest landscapes, and increase agricultural productivity.
3) Invest at least US $1trillion in clean energy.
4) Raise energy efficiency standards to the global best.
5) Implement effective carbon pricing.
6) Ensure new infrastructure is climate smart.
7) Galvanize low-carbon innovation.
8) Drive low-carbon growth through business and investor action.
9) Raise ambition to reduce international aviation and maritime emissions.
10) Phase down the use of hydrofluorocarbons (HFCs).
---
In fact, the report's writers speculate that fully exploiting the ten recommendations would close nearly the entire gap "between business-as-usual emissions and the level needed to limit dangerous climate change."
A close reading of recent news headlines turns up evidence that climate change's threat and a low-carbon economy's opportunities may be converging. For example the end of July, a stunningly impressive group of 365 companies – including Nestlé, Staples, and Unilever – pledged their support for the U.S. Environmental Protection Agency's proposed rule to cut carbon 'pollution' 30 percent by 2030.
Apple pledges more clean energy investment
Meanwhile, Bill Gates, former Microsoft CEO, told of his personal plan to invest $1 billion in clean energy technology in the next five years, and 13 companies including Microsoft and Apple, Google, WalMart, and Coca-Cola wrapped their low-carbon commitments together and declared they will collectively spend US $160 billion and produce 1,600 MW of new renewables over a handful of years.
University of Dayton (Ohio) professor Bob Brecha said in a recent radio editorial that from his calculations, the New Climate Economy projections might be a bit optimistic. Yet Brecha said he believes there are several ways that the world can get "if not a free lunch, then at least one that's pretty cheap" in terms of continuing economic progress while limiting climate devastation. Brecha said that it is by truly getting a handle on the negatives – mainly the true costs of our current fossil-fuel-subsidized energy system – we could move toward a 'new climate economy' at a fairly low cost.
Subsidy woes
To get to the new climate economy, investing in clean energy and accelerating low-carbon economies as the report suggests, are no-brainers. But some vestiges of the old climate economy like fossil fuel subsidies are holding back that growth, and on this the report is mum. In fact the IMF recently estimated that fossil fuel subsidies may be close to $5.3 trillion annually, rather than the billions figure commonly accepted, due to the fact that globally polluters don't pay for the negative effects of burning coal, oil, and gas.
Ironically, perhaps, it is nations outside the G-20 nations that have shown the most progress in reducing fossil fuel subsides. In the Middle East and North Africa current low oils prices have allowed reforms with lower pass through costs to consumers, yet as Laura Merrill of the Global Subsidies Institute notes, progress within the G-20 on subsidy elimination has been 'very slow.'
Progress on controlling hydrofluorocarbons (HFCs), another New Climate recommendation, is also agonizingly slow. The Montreal Protocol meeting in Paris in July failed to make anticipated progress.
Carbon pricing ascendant
But here is a spot of good news. The New Climate's recommendation #5 to implement carbon pricing, seems to be nearing. At this point, 40 countries and more than 20 cities, states, and regions are in the process of implementing carbon pricing, with these various systems set to cover 12% of all carbon emissions, according to the Business for Social Responsibility's We Mean Business non-profit coalition.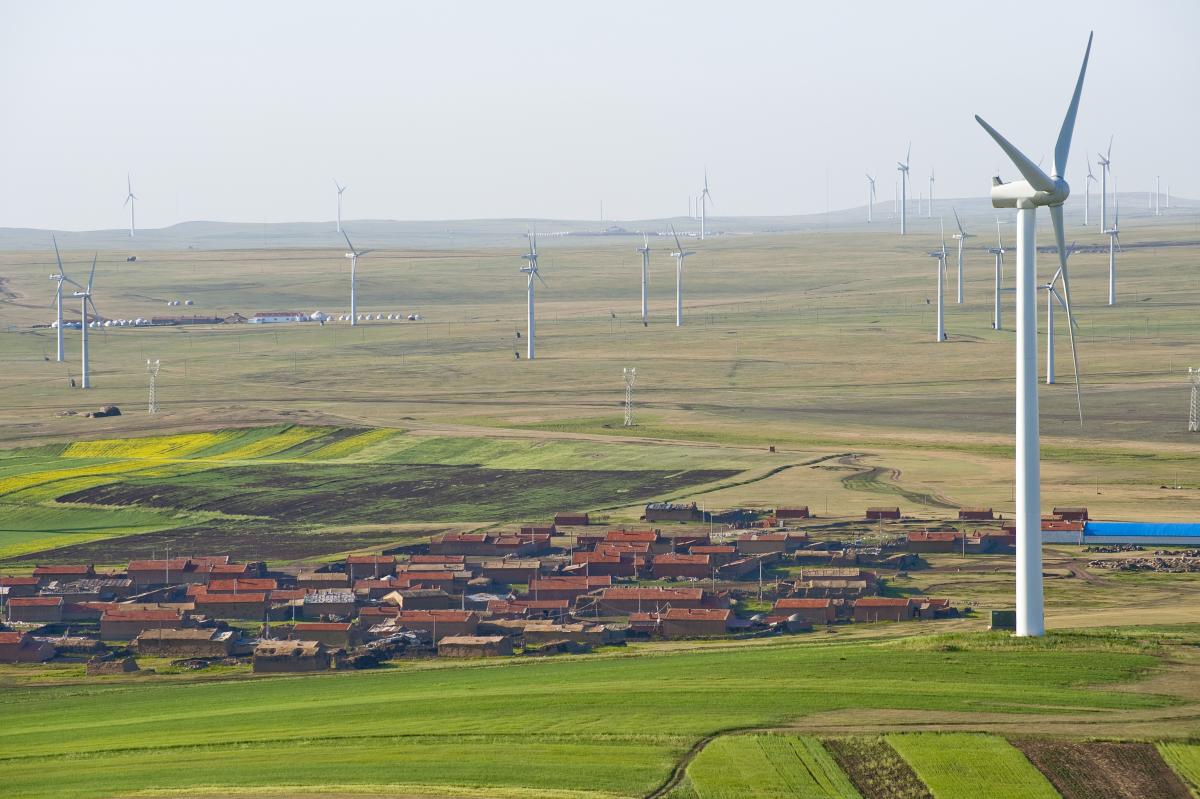 China plans carbon trading for 2016
Big companies like the UK-headquartered natural gas provider BG Group are openly embracing carbon pricing. China's experience piloting carbon pricing (it plans a national carbon trading system by the end of 2016), as well as its move to put in place the building blocks of a low-carbon economy are welcome signals of change.
At the WRI report's release, Caio Koch-Weser, a vice-chairman at Deutsch Bank Group said optimistically that the low-carbon economy is a potentially massive growth area for governments and for the business world. "Major infrastructure investments, supported by the cooperation of public and private financial sectors, are critical in unlocking this global economic opportunity."
COP21
WRI
carbon
energy efficiency
low-carbon
clean energy
green energy
renewables
Related Reads
comments powered by

Disqus