on
Global concern about the construction sector's contribution to climate change and human rights abuses are forcing the industry to dig deep into its supply chain
The construction industry is a big focus in the global battle to tackle climate change. In the UK energy use in buildings accounts for half of CO2 emissions, and the construction and demolition of buildings is directly responsible for a further 7%, according to the Institution for Civil Engineers. The building industry is also a big user of natural resources, and is responsible for half of the UK's total waste (counting both recycled and landfill). How the industry evolves, in the UK as around the world, will have enormous implications for the future of the planet.
Many argue that the industry has been slow to wake up to sustainability. The chairman of the UK government's Green Construction Board, Mike Putnam, warned delegates to the annual Ecobuild conference in London in March that construction firms are doing "nowhere near enough" towards going green.
"Some leading organisations are doing quite good things across clients, contractors and subcontractors," said Putnam, who is also head of Skanska UK. "But their number is still quite small compared to the totality of the industry. We need to collaborate much more, share our ideas and get momentum going." He added that investment in IT and off-site construction had the potential to "revolutionise the way we deliver things".
But there are signs that greener construction methods are catching on as it becomes evident that they can bring huge savings in material and energy costs.
The World Green Building Trends report 2016, by construction business intelligence specialist Dodge Data & Analytics, notes that the global rate of green building is doubling roughly once every three years. This acceleration is even more pronounced in emerging economies such as China, India and Mexico.
The report, which surveyed more than 1,000 architects, engineers, contractors, owners, specialists and consultants in 69 countries, finds that clients are an increasingly important driver for green building activity, with 40% (and 69% of UK respondents) now citing this as the most important trigger. This is a higher proportion than in previous surveys, and puts it ahead of other top concerns such as environmental regulations (35%) and market demand (30%).
Collaboration down the supply chain is crucial
 
While half of respondents said higher perceived costs were the biggest barrier to greener construction practices, this has fallen considerably since previous surveys. Meanwhile, 69% of respondents cited lower operating costs as the most important business benefit. They expected to save, on average, 14% operating costs from new green buildings over the next five years.
Building owners in the survey said that green buildings could command a 7% increase in asset value over "traditional" buildings, whether they were new-builds or retrofits.
Lily Crompton, director of construction sustainability consultancy LJ Sustainability, points out that buildings that have a higher BREEAM rating – the world's leading system for certifying the sustainability credentials of a building – attract higher rents from occupants. This is key, as private clients in particular may be unwilling to accept the upfront costs of paying extra attention to sustainability and environmental performance in their buildings.
"When working with private clients, they tend to be less motivated by long-term sustainability or climate resilience, unless there is a direct benefit, for example a higher BREEAM rating which would allow higher rents to be charged," Crompton says.
Building support
Clients are only one part of the overall picture, though. Construction projects have complex value chains, with multiple partners and stakeholders, and so getting all of them on board with the case for sustainability is a complex task.
Construction supply chains are complex and multi-layered
 
Andrew Kinsey, head of sustainability for construction at the property and infrastructure consultancy Mace, says while clients who are well versed in the merits of sustainability are often easy to get on board, clients who don't attach as much importance to sustainability in their project specifications – on the surface at least – can represent an opportunity for the contractor to educate the client in the business case for sustainability.
"We've been in to see these sorts of clients whose initial reaction might have been 'How much is all of this going to cost?'," Kinsey says. "But once we've explained it all, they can see the benefit that it might bring to them in terms of reputation, or giving them another angle to their marketing, or putting them in a better position to win more contracts in the future."
This, in turn, is something that contractors can turn into an advantage. Kinsey adds that Mace prides itself on providing solutions for its clients while finding a "better way" of doing business, and he says that if clients can see that and recognise the added value this brings, they may be more inclined to come back to Mace in the future.
One problem is that green buildings, once built, often don't meet the energy performance predicted by their designers. Reasons include poor build quality and changes in the way a building is occupied and operated.
Nitesh Magdani, director of sustainability at BAM Construct UK, says for contractors it's a case of helping clients understand the value of having a more sustainable building in the first place. "We're finding more and more that we're coordinating between the design intent and actual operation of the building," Magdani says.
For suppliers, the equation can be trickier. Unlike property developers and owners, who will see the benefit of lower operational costs over the lifetime of the building, the manufacturers and suppliers of the building materials further down the supply chain may be less likely to see the financial benefit of producing more sustainable and durable materials.
Possible solutions include a wider adoption of ideas inspired by the circular economy, which would allow manufacturers and suppliers to explore ways in which they can derive additional value from their materials once they have been through their first "lifecycle".
It's not only clients and suppliers who need to be brought on board with the case for sustainability, though. When bidding for major infrastructure projects that involve the approval of local or even national authorities, contractors have to convince the authorities that it is worth spending extra public money on sustainably sourced building materials, or indeed corporate social responsibility initiatives during the construction phase.
For companies such as Odebrecht, the Brazilian conglomerate whose construction division is among the largest infrastructure firms in Latin America, engaging with authorities on these issues is an essential part of planning and carrying out a project. This is especially the case when operating in countries where regulations around environmental and social impacts of a project are less stringent than where it normally works. Authorities may be reluctant to accept the additional costs, timeframes and bureaucratic efforts that sustainability and responsibility measures can imply, even if the contractor is used to complying with higher standards elsewhere and is well aware of the longer-term benefits to its business of doing so.
|
Luiz Gabriel Todt de Azevedo, sustainability director at Construtora Norberto Odebrecht, says it's important to articulate that sustainability plans aren't as costly, complicated or drawn-out as these authorities may think. In fact, contractors can argue that by doing things correctly and in a more responsible manner you can gain time by reducing the risk of opposition and other obstacles further down the line
"[They] will see that local workers are being trained, that less mess is being left behind after the construction work, and that more infrastructure [such as roads, electricity connections, or even schools and hospitals] is being put in place," Azevedo says. "They can appreciate that and see the benefit of these initiatives for themselves, and they may even think 'if we can do this here, why not do this elsewhere and more often?'."
Embodied environmental footprint
Reducing the industry's carbon footprint is complicated by the complexity of its supply chain. In many cases the majority of a typical building's carbon footprint will come from the manufacture of its component materials (including the extraction of the raw materials needed to produce these components), the transportation of these materials to the building site, and the actual process of constructing or assembling the building. In other words, most of a building's lifecycle embodied energy originates from deep down in the supply chain, outside of the direct control of the principal contractor.
Calculating a building's overall carbon footprint is challenging
 
The Institution of Civil Engineers says this embodied energy can be as high as 30 times the annual energy use of some of the more complex commercial buildings, while other research suggests that this initial embodied energy accounts for almost half of the building's cradle-to-grave carbon footprint. And as regulations and energy efficiency technologies bring down levels of energy consumption in buildings, the proportion of whole-life carbon emissions represented by embodied energy will go up.
At Mace, Andrew Kinsey says it can be difficult to justify the amount of effort and money that would be required to tackle such deeply embedded carbon, especially when there is something of a "law of diminishing returns" in attempting to measure the carbon footprint of materials and processes the further down the supply chain you go. So it comes down to what clients are demanding in the way of sustainability and environmental impact. "We have to remember we're here to build projects for clients on time and on budget," says Kinsey.
However, he says contractors can still have a positive impact by getting involved in the project earlier on in the process, when the majority of decisions around design and materials are made: "If we are investors and designers of a project, we are likely to have a lot more control than if we were simply involved as the contractor," Kinsey says.
Human rights and slavery
Supply chain complexity also has considerable implications for the ability of construction firms to address social responsibility challenges, particularly when it comes to human rights. Keeping track of exactly who is working for you at all levels of the value chain - from brick factories in Asia to a construction site in central London - can be burdensome, but firms are increasingly taking encouraging steps to reduce the risk of human rights violations.
One of the driving factors behind this could be the recent adoption of the Modern Slavery Act in the UK, designed to tackle slavery and other forms of forced labour and encourage greater transparency throughout the supply chain. It applies to any company with a turnover of more than £36m that does business in the UK, and its implications for the construction sector could be huge, given that the industry worldwide is one of the biggest contributors to labour rights violations and exploitation of migrant workers. The use of forced labour in construction projects for the FIFA World Cup in Qatar, and this year's Olympics in Brazil, are only the most high-profile cases.
World Cup construction in Qatar has raised human rights issues
The Chartered Institute of Building (CIOB), in its report "Modern Slavery: The Dark Side of Construction", highlights the risk that modern slavery poses to construction businesses around the world, and emphasises the need for contractors to open their supply chains up to independent scrutiny. "Our sector is rife with human rights abuses," says the CIOB's chief executive, Chris Blythe, in the forward to the report. He adds that the construction industry's business model "is predicated on passing risk down the supply chain, but these risks are never passed down in reality, they remain ethically and morally the responsibility of the people at the top".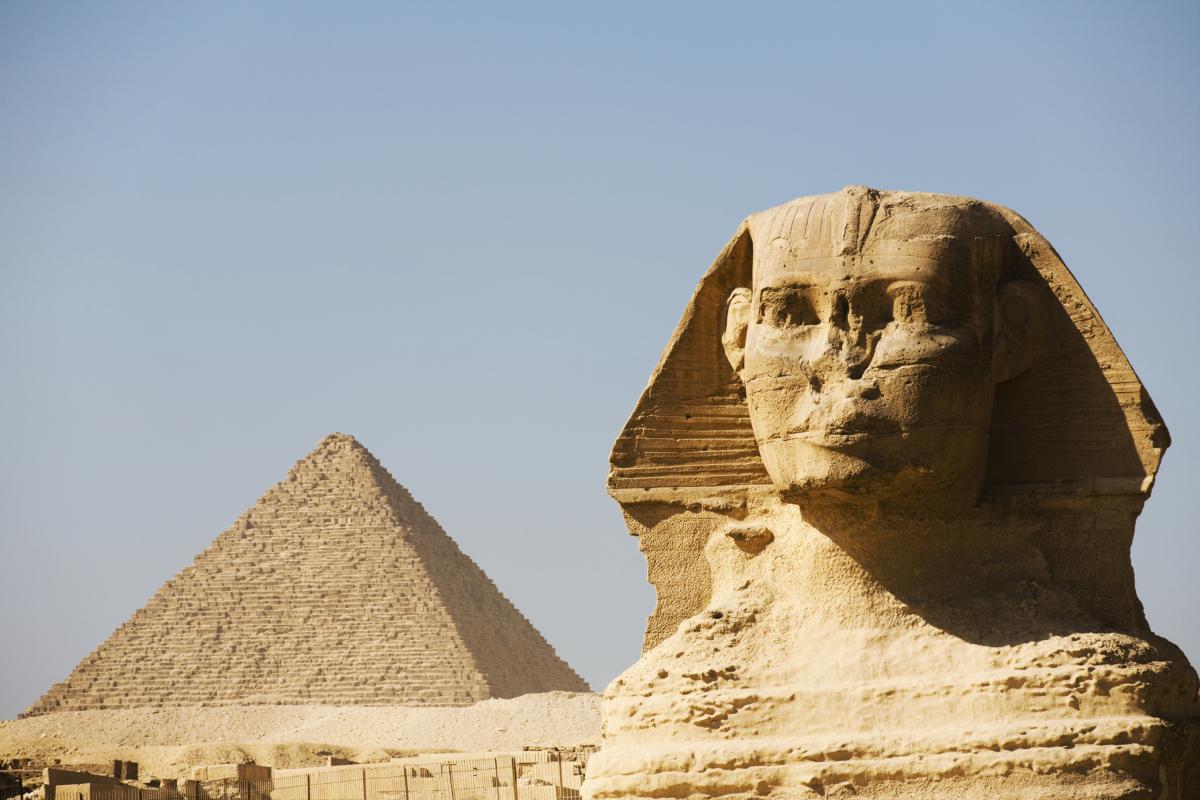 Slavery in construction should be a thing of the past
 
Mace's Kinsey suggests that construction companies can learn from previous experience on other supply chain issues, as Mace was able to do with responsible timber sourcing following the passage of European Union legislation in 2013. The same is true with other issues covered by industry associations, such as responsible sourcing of concrete, steel and plasterboard. He says the industry body Build UK offers an example of the sector setting out its stall for better practice.
More importantly, he says, contractors need to work with suppliers and other value chain actors on a more permanent basis, engaging with them and encouraging more responsible behaviour. The Mace Business School, established in 2006, aims to train key suppliers in the Mace way of thinking and "get them aligned with our values", Kinsey says.
He also stresses the importance of continuing to work with underperforming suppliers even in the event of malpractice being uncovered. With construction supply chains being so complex, Kinsey argues, chances are that if you walk away from a supplier not only will it find business elsewhere, but you will also probably find the same supplier somewhere else in your supply chain on future projects.
 
Human rights
Environment
economy
resource efficiency
technologies
sustainability
recycling
waste management
carbon footprint
sustainable development
Related Reads
comments powered by

Disqus