on
SDGs, sustainability within the financial industry, what it takes to be a leader, the business benefits of sustainability, engaging employees and more
Mark Devadason has spent the past 4 years steering the strategy and direction for Standard Chartered's sustainability team. Before that, amongst other roles, he served as Standard Chartered's country CEO Japan and Thailand. Below he shares his views on the current key sustainability and responsible business issues.
Liam Dowd: What's your current role and what are your responsibilities?
Mark Devadason: For the past 4 years I have been Global Head of Sustainability for Standard Chartered Bank. Standard Chartered has been in existence for well over 150 years and is a bank focused on the dynamic markets of Asia, Africa and Middle East. The exciting growth dynamics of these markets are balanced however by the fact that many of the most pressing social and environmental challenges the planet faces are also concentrated in these markets. My role is to lead a team of sustainability professionals who manage our work relating to ESG policies and procedures, our environmental work, reporting and measurement, volunteering and all our centralised community programmes. I also actively represent the Bank in internal and external forums to explain our work, and to advocate for more responsible business practices from a social and environmental perspective.
LD: You've worked across different departments; private banking to training, corporate affairs to sustainability – how does sustainability stack up? Has its importance grown over the years? And if so, how?
MD: I have indeed tried many roles throughout the bank over the past 30 years. I understand it is somewhat rare for a fairly seasoned front line business manager to make the shift to sustainability but for me it has been a positive and very rewarding move. It was a privately held vision of mine to be in the sustainability space for over a decade before getting the role. I spent 8 years as a country CEO in Japan and Thailand from 2003 to 2011 and got to appreciate the responsibility of leadership in guiding the team to manage the business the right way, and to balance the business of making profit with a commitment to the communities in which we operate.
For sure the relevance and importance of sustainability has gained momentum of the past 10 years. You only have to look at the regulatory issues facing many banks, including Standard Chartered, and indeed many companies from car makers, supermarket chains, oil companies to mining groups. The greatest development in this space is the realisation that sustainability is not just about philanthropy and community investment. These things are important but they can only take place when you have a successful thriving business model. What has come to the fore is a realisation that robust, sustainable business models grounded on adding value to a broad based of stakeholders is critically important.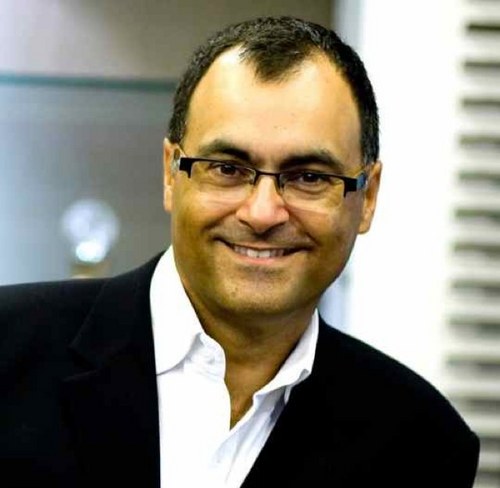 LD: In 2010, when acting as Standard Chartered's Thailand CEO, the country division won the Gallup Great Workplace Award due to its employee engagement initiatives – what were the stand-out features?
MD: Staff engagement is a critical success factor for any business, and finding a way to genuinely listen to the staff, agree the most pressing issues and then action those issues with follow up are the key. We had the benefit of working with Gallup and used their "Q12" feedback process. What I think we did differently was start with the leadership team and really make sure that we were aligned, respected each other and felt safe to surface and engage on difficult issues. The cascade of our engagement planning process throughout the company was then materially easier and based on solid foundations. The key takeaways for me were that working on staff engagement is a multi-year process. Follow up on action items is critical, as is reminding staff of the progress you have made.
LD: Recent scandals demonstrate the importance of engaging employees to be responsible; how much of that comes from the top?
MD: A huge amount. Leadership has to be visible and accessible. It is only through having deep access to staff through walking around, informal lunches and social gatherings that you can gauge the pressures and stresses the working teams are facing. Most people don't deliberately do the wrong thing in my opinion. They are often motivated to meet tough objectives or serve their customers better but make bad judgment calls on the right way to bring about good outcomes. Without a culture of mentoring and coaching and without a supportive leadership sharing the company's culture then things will go wrong.
LD: And just as importantly, how do those at the top ensure employees act responsibly?
MD: This is hard, and the larger the company is and the more complex its structure makes it harder still. Having a code of conduct is an important first step, but it isn't enough to just read it once. It has to be reinforced, discussed and understanding must be re-assessed annually. I also think having a clear set of values written into the annual assessment is a critical step for large companies. It isn't acceptable any more to just turn up to work and do exactly what your objectives say…..it's how you perform your objectives that differentiates the best performers from the average. 
LD: What did you do in your time as CEO in Japan and Thailand to set the tone?
MD: Japan and Thailand were, of course, very different cultures and clearly very different economies. Japan was my first posting as a CEO and I am sure I made many mistakes but equally learned many lessons. I have consistently tried to be a passionate advocate for the brand both internally and externally. I love developing young talent and taking risks with their development. My greatest satisfaction when I leave a country is to reflect on how individuals have progressed and how teams have grown in confidence. My leaving cards are a really important indication to me and I take a lot of pride in seeing lots of references to have been a coach and mentor to many. I also made a huge effort to be very visible amongst the staff and in the community. In Thailand for example over a 2 year period my wife and I entertained over 2,000 staff, clients and stakeholder guests in our house. With that level of social interaction you cannot fail to develop a sense of connection with staff, customers and stakeholders. 
LD: Do you feel the financial industry takes sustainability seriously?
MD: Increasingly so, but it isn't consistently applied. I think Standard Chartered has some market leading ESG processes that are applied to our business underwriting standards. We publicly disclose what we will and won't do in contentious industries, and we expand and adapt those policies in accordance with social developments. Many large international banks have similar processes, but I find many of the smaller regional and local banks in our markets are a long way from adopting ESG standards, which might mean they turn down deals and disappoint clients. You have to be prepared to walk away if you are to be credible in this complex area.
LD: How do you see the industry evolving over the next 5 years? Are there any key issues or areas to look out for?
MD: There are a number of developments that I see picking up momentum. I think more companies will start moving towards integrated reporting, but we all recognise that the standards and approaches are not yet very consistent. I think regulators and stock exchanges will start requiring ESG processes and reporting more consistently. Hong Kong is certainly making good progress in this regard.
I also think tax avoidance will become a bigger issue for companies and individuals with an increasing lack of tolerance for egregious avoidance schemes. This is going to be an increasingly recognised part of the overall fight to tackle the USD2trillion financial crime industry which will require pathological collaboration to deal with.
LD: From research with our community, we've been told sustainability as a source of competitive advantage is biggest opportunity in the next 5 years – would you agree?
MD: Yes. There is also increasing evidence to show that companies that do business the right way with a clear eye to the long term - investing in diversity and keeping a very open ear to the expectations of society - are doing better. 
Society is increasingly judging companies whether or not they are customers or have a financial relationship with them. Companies used to be entirely focused on direct stakeholders; those with monetary or regulatory connections. I think the development of social media and rapidly developing social opinions will change the need for companies to take a broader gauge of what is expected of them.
I also think that the unrealistic expectations of the consumer are part of the problem. You can buy a DVD player in America's largest retail chain for USD24.88. That is ridiculous. Someone is paying the price for that price point to be achieved. Wanting a party dress to cost USD5.73, which I also saw from the same store, has to force someone in the supply chain to take short cuts. This constant demand for ever cheaper product in the supermarkets and department stores in OECD economies is inevitably going to have very negative consequences at the tail end of the supply chain. As a banker we increasingly look to the impact of our banking decisions on the entire supply chain. Today there are more people living in a state of slavery than at any time in human history. The battle to stamp out human trafficking needs to be stepped up and part of that means the richest countries will have to pay a fair price for their products.
LD: How could you see this being achieved within the financial industry?
MD: I think the various country Banking Associations need to start agreeing on raising the bar on ESG processes to force positive change in industries we collectively bank. One or two players forcing positive change, for example in the Palm Oil industry, isn't going to work if there are numerous local or regional banks not also driving positive change. 
LD: In our recent meeting you explained of examples of how you've turned away investment projects - very lucrative in some circumstances - due to their potential impacts. Has there ever been internal opposition? If so how did you convince them of your case?
MD: We always have to be sensitive about protecting client confidentiality so I won't be discussing any particular deals. For sure there will always be differences of opinions within a company about what the boundaries are from a social and environmental perspective. The whole issue of financial power generation is an emotive one. For many people, fossil fuel projects are an important source of business and a critical engine of economic development in economies and markets where economic progress is the greatest opportunity to raise people from poverty. For others, funding fossil fuel projects is a massively emotional issue and one they believe should be avoided. Like many important things there are no simple choices and we live with complex dilemmas. I feel that at Standard Chartered we have a relatively robust process for escalating and debating contentious and "grey zone" issues, and mostly we make the right choices.
LD: We have the Paris COP21 talks happening in a couple months' time, in your opinion, what can we expect to be achieved?
MD: There is still a lot of uncertainty and I am not an expert in this space, but I hope there will be some real clarity on the true social and environmental cost of fossil fuel projects, and perhaps some corresponding subsidies to encourage greater engagement in and expansion of the renewable power industries.
LD: There are 17 clear SDGs, how is Standard Chartered embedding the Goals into its strategy? How was this decided?
MD: Still early days of course, but for a start we are one of the founding sponsors of Project Everyone which was a project designed to share the Goals with 7 billion people within 7 days of the announcement of the Goals at the UN General Assemble on September 15th 2015. I had the pleasure of being in New York that weekend and sharing in the project, attending the Global Citizen Concert in Central Park and seeing the excitement building. The hard work is now starting.
As an advocate for the importance of the Global Goals for Sustainable Development, I also see more companies being compelled to look at what they do and their business models to see how they can better align to and or support a number of the Goals where their business is most relevant. I don't buy the argument that there are too many Goals. It is for each individual, company, NGO and Government to consider them and prioritise where they can add most value. We have already started a mapping exercise to "risk assess" our business and programmes against each of the Goals. Early days, but an interesting exercise in itself.
LD: Cross-industry collaboration will be vital in achieving the Goals, how are you planning to work across an array of industries and needs?
MD: One of the most exciting of the Global Goals is Goal 17 which calls for greater collaboration and partnership for change amongst private sector, civil society and governments. The formation of the Banking Environment Initiative (BEI) is a clear example of a group of like-minded banks working together with a similarly motivated forum of clients (The Consumer Goods Forum) to improve the environmental impact of commerce in the Soft Commodities industries.
More information here.
Standard Chartered
banking
Employee engagement
SDGs
Japan
Thailand
Related Reads
comments powered by

Disqus