on
The BBC's discovery of Syrian children working for an M&S supplier points to need for major changes to auditing
Almost 3 million refugees have crossed into Turkey since the Syrian conflict erupted five years ago, the largest community of displaced Syrians in the world, according to the UN.
The majority are desperate for work at any cost. Holding no official documents or legal work permits, refugees, many of them children, are often exploited with no recourse to legal protection.
Turkey's clothing and textiles industry accounts for around 7% of GDP, making it the world's third-largest exporter of clothing, after China and Bangladesh. When investigative BBC programme Panorama recently went undercover in Turkey's garment industry it found Syrian refugees working for pitiful wages and in terrible conditions, making clothes destined for UK high street brands including Marks and Spencer (M&S), Zara, Mango and online retailer Asos.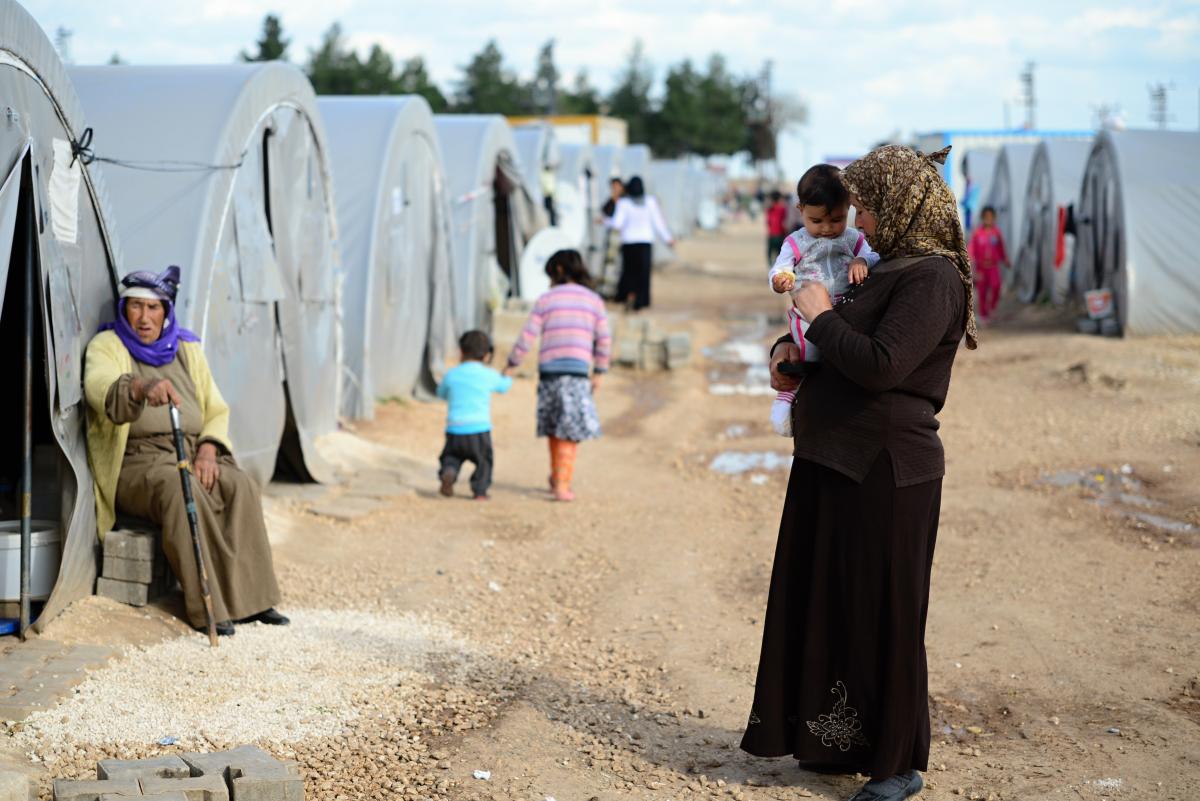 Many refugees are desperate to find work at any cost
Image Credit: Procyk Radek
The brands said they had no evidence of Syrian refugees in their supply chains, But Panorama found seven in one of M&S's main factories, the youngest 15 years old, working 12-hour days and earning little over £1 an hour. And while Asos accepted its clothes were made in a number of facilities where 11 Syrian adults and three Syrian children were found, it argued that the factories were not part of its approved supplier network.
M&S has since announced it is offering permanent legal employment to any Syrians in that factory, and Asos has promised the children will be financially supported so they can return to school.
Reinforcing Panorama's findings are surveys by the London-based Business and Human Rights Resource Centre (BHRRC), which last December sent a questionnaire to 28 leading brands, asking how they protect refugees in Turkey's garment industry.
Retailers including H&M, Next, C&A and Primark reported identifying Syrian refugees. H&M had found one factory using refugee children, and Next had found two.
Children were found working in Turkey's garment factories
Image Credit: odua
In such circumstances, importance is placed on auditing. All companies run regular audits where suppliers have to meet rigorous standards. However, according to BHRRC, brands generally conduct announced or semi-announced audits only on their first-tier suppliers, with less scrutiny further down their supply chains.
Danielle McMullan from BHHRC believes the auditing process and industry that has grown up around it are flawed: "A lot of brands will acknowledge this. They know the model is not working and it is not enabling them to detect serious abuse." As a result, human rights and labour rights advocates are encouraging a more rigorous auditing process and unannounced audits that go beyond first-tier suppliers.
After discovering refugees, some brands terminated contracts with the deviant factories. Others put in place remediation plans by helping the refugees obtain work permits, ensuring they were paid adequate wages and treated justly.
M&S, which spoke to Ethical Corporation about its leadership complying with the UK's new Modern Slavery legislation (see page X), declined to be interviewed on the specific situation in Turkey. But it said in a statement: "We had previously found no evidence of Syrian workers employed in factories that supply us, so we were very disappointed by these findings, which are extremely serious and are unacceptable to M&S. We are working closely with this supplier to take remedial action, including offering permanent legal employment, in support of any Syrian daily worker who has been employed in this factory.
"Ethical trading is fundamental to M&S. All of our suppliers are contractually required to comply with our Global Sourcing Principles, which cover what we expect and require of them and their treatment of workers. We do not tolerate such breaches of these Principles and we will do all we can to ensure that this does not happen again."
For Next, spokesperson Alistair Mackinnon-Musson said suppliers in Turkey are contractually required to disclose all subcontractors: "This is to enable comprehensive auditing of the main supplier as well as any sub-contractors, and to ensure all comply with Next's code of practice," Mackinnon-Musson says. Next has put in place a detailed plan, triggered when Syrian refugees are found.
Ten months after its first survey, the BHRRC conducted a second round to 38 garments brands. It found that half were taking some form of targeted action. Asos, C&A, Esprit, Gap, Inditex, KiK, LC Waikiki, Mothercare, New Look, Next, Otto Group, Primark, Tesco, Tchibo and White Stuff all said they expect suppliers to support unregistered refugees to get work permits.
"This is a positive shift, given many brands previously cited a zero-tolerance policy towards unregistered refugees working in factories, leading to their dismissal – the worst outcome for their welfare," the business ethics watchdog said.
From M&S to Next and Asos, all brands are members of the Ethical Trading Initiative (ETI), an alliance of companies, trade unions and NGOs that promote respect for workers' rights.
M&S is a member of the Ethical Trading initiative
Image Credit: Tung Cheung
All corporate members of ETI must adopt the ETI Base Code of labour practice, based on the standards of the International Labour Organisation and aims to ensure payment of a living wage, reasonable working hours, and that there is no child labour. 
Martin Buttle, the lead for apparel and textiles at ETI, explains that the initiative and its member companies cooperated closely with Panorama: "We and they gave detailed feedback, with companies investigating the allegations and putting in place comprehensive remediation plans when abuse was found. In fact, ETI members themselves approached us in 2014 asking for help in dealing with what they recognised was a looming crisis," Buttle told Ethical Corporation.
Turkey introduced legislation to give Syrian refugees work permits earlier this year. However, the new law's impact is limited. It requires that employers give workers a contract before they can apply for a permit - an unattractive proposition for many, since they often employ Syrians precisely because can get away without paying the minimum wage.
"To stop that abuse, the garment industry needs to collaborate and seriously address the issues of undeclared subcontracting, brand transparency and pricing," Buttle says.
The BHRRC agrees: "Without systemic change to purchasing practices and monitoring processes, even the most ambitious action to protect Syrian refugees by individual brands will likely fall short. Companies need to pay decent prices and ensure greater certainty and predictability for suppliers to avoid undeclared subcontracting to informal factories where the risks are highest."
The charity says companies should not simply pull out of Turkey: "Brands should make a long-term commitment to source from Turkey and address the widespread exploitation of refugees in factories: this will benefit Syrian and Turkish workers alike."
Main Image Credit: Thomas Koch
Nadine Hawa
Marks and Spencer
refugees
garment trade
GDP
UN
BHRRC
Human rights
ETI
BBC
Related Reads
comments powered by

Disqus