The need to know
By

Jan 13, 2023
on
The need to know for the week ending 13th January 2023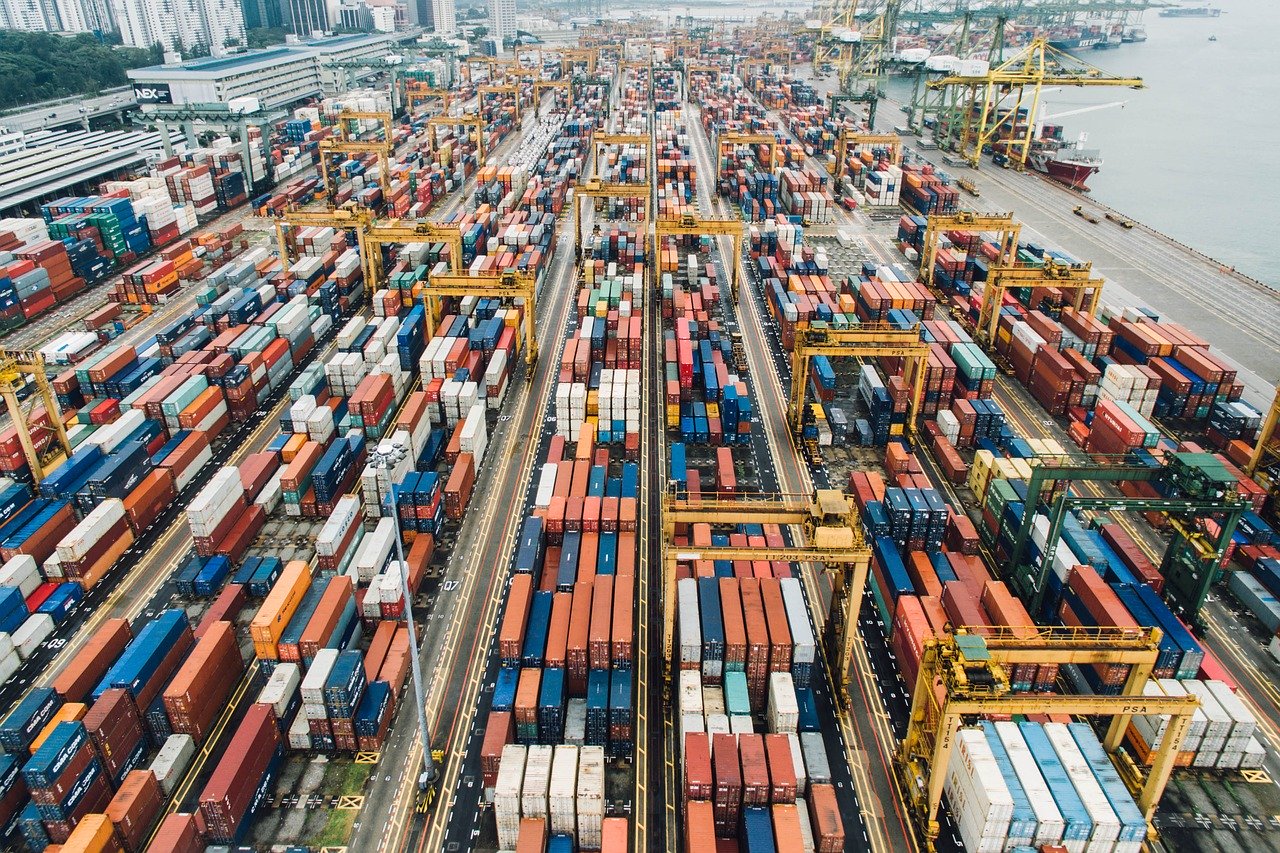 The need to know from Reuters' global network of journalists
Analysis: Some ocean shipping rates collapsing, but real price relief is months away        
LOS ANGELES, Jan 9 (Reuters) - Prices in the most volatile segment of ocean shipping are collapsing, but top retailers like Walmart and Home Depot should not expect relief until the spring contract renegotiation season, industry experts said.
U.S. imports of containerized goods retreat to pre-pandemic level
LOS ANGELES, Jan 10 (Reuters) - U.S. imports of goods in ocean shipping containers in December fell to levels approaching those last seen before the COVID-19 pandemic, a new report said on Tuesday.
U.S. wholesale inventories rise strongly in November as demand falters
WASHINGTON, Jan 10 (Reuters) - U.S. wholesale inventories increased strongly in November, lifting the inventories-to-sales ratio to the highest level in nearly 2-1/2 years, as higher borrowing costs depressed sales.
NY Fed says China's COVID woes are pressuring supply chains
NEW YORK, Jan 6 (Reuters) - Declining world supply chain pressures are being challenged by new disruptions in China tied to the coronavirus pandemic, the New York Federal Reserve reported on Friday.
Brand Watch: 2023 will be a year that separates the bona fide from the bogus on sustainability pledges
Predictions of the future often come to naught.
Around 40% of German companies expect output decline in 2023, IW institute says
BERLIN, Jan 9 (Reuters) - Four out of ten German companies expect business to shrink in 2023, a survey by the German Economic Institute (IW) showed on Monday, blaming high energy costs, supply chain issues and the continuing war in Ukraine.
Walmart provides its GoLocal services to Salesforce clients
NEW YORK, Jan 12 (Reuters) - Walmart Inc (WMT.N) on Thursday said it has entered into a partnership with software giant Salesforce (CRM.N) to provide its retail customers with store pickup and delivery services using Walmart's vast transportation network.
Amazon to widely launch 'Buy with Prime', says offering improved merchant sales
Jan 10 (Reuters) - Amazon.com Inc (AMZN.O) will widely roll out a feature by end-January that allows online merchants outside its platform to use the e-commerce giant's payment and delivery services, as it takes on rising competition from Canada's Shopify Inc (SHOP.TO).
Alibaba plans $1 billion investment in Turkey, Sabah reports
ISTANBUL, Jan 8 (Reuters) - Chinese e-commerce giant Alibaba Group Holding Ltd (9988.HK) is planning a logistics hub at Istanbul Airport and a data centre near the Turkish capital Ankara with an investment of more than $1 billion, its president, Michael Evans, was cited as saying.
Amazon plans to shut three UK warehouses, impacting 1,200 jobs
LONDON, Jan 10 (Reuters) - Amazon (AMZN.O) plans to shut three warehouses in Britain in a move that will impact 1,200 jobs, but workers will be given the chance to transfer to other units, the online retail giant said on Tuesday.
FedEx to further trim Sunday deliveries
Jan 10 (Reuters) - FedEx Corp (FDX.N) said on Tuesday it would further cut its Sunday package deliveries in March, as it looks to align operations with consumer demand.
Shopee to close its Polish operations on Friday
Jan 12 (Reuters) - Southeast Asia's largest e-commerce firm Shopee will close its Polish operations from the end of Friday, Shopee Polska announced on its website on Thursday.
UK consumer spending fails to match inflation in December: surveys
LONDON, Jan 10 (Reuters) - British consumer spending in December lagged inflation, representing a sizeable fall in real-terms expenditure, despite contributions from Christmas shopping and the men's soccer World Cup, surveys showed on Tuesday.
Exclusive: Chinese EV maker BYD to build Vietnam component plant - sources
HANOI, Jan 13 (Reuters) - Chinese electric vehicle (EV) maker BYD Auto Co plans to build a plant in Vietnam to produce car parts, three people with knowledge of the plan told Reuters, in a move that would reduce the company's reliance on China and deepen its supply chain in Southeast Asia as part of a global expansion.
U.S. factory orders tumble in November on aircraft
WASHINGTON, Jan 6 (Reuters) - New orders for U.S.-manufactured goods fell more than expected in November amid a sharp decline in bookings for aircraft, while higher borrowing costs cooled demand for other goods.
UK becoming less attractive for investment, manufacturers warn
LONDON, Jan 9 (Reuters) - Britain has become less competitive and less attractive to foreign investors as a result of soaring energy costs and recent political turmoil, manufacturers said in an industry survey released on Monday.
China's 2022 industrial output expected to have grown 3.6% y/y
BEIJING, Jan 11 (Reuters) - China's industrial output is expected to have grown 3.6% in 2022 from the previous year, the Ministry of Industry and Information Technology (MIIT) said on Wednesday, despite production and logistics disruptions from COVID-19 curbs.
Exclusive: Apple supplier BOE plans new factories in Vietnam
 HANOI, Jan 11 (Reuters) - Chinese display maker BOE Technology Group Co Ltd (000725.SZ), a supplier of both Apple Inc (AAPL.O) and Samsung Electronics Co Ltd (005930.KS), plans to invest a substantial sum to build two factories in Vietnam, two people familiar with the matter said.
North America vows to strengthen economic ties, Mexico energy row rumbles on
MEXICO CITY, Jan 10 (Reuters) - The United States, Mexico and Canada on Tuesday vowed to tighten economic ties, producing more goods regionally and boosting semiconductor output, even as integration is hampered by an ongoing dispute over Mexico's nationalist energy policies.
Carmaker Stellantis seals batteries material deal with Element 25
MILAN, Jan 9 (Reuters) - Carmaker Stellantis (STLA.MI) has signed a deal with Australian miner Element 25 (E25.AX) for the supply of manganese sulphite for batteries for its electric vehicles (EVs), the two companies said on Monday.
German premium car brands handled supply chain woes better than VW
BERLIN, Jan 10 (Reuters) - Premium brands BMW (BMWG.DE), Mercedes-Benz (MBGn.DE) and Audi navigated last year's automotive supply chain challenges better than the mass-market Volkswagen (VOWG_p.DE) brand, company data showed on Tuesday.
Daimler Truck overcomes supply chain shortages with 14.2% sales increase in 2022
BERLIN, Jan 12 (Reuters) - Daimler Truck (DTGGe.DE) reported on Thursday a 14.2% increase in unit sales in 2022 to 520,291 units, with the strongest growth in Europe at 17.7% even as supply chain shortages limited availability of certain components.
Tata considers India, Europe for EV cell manufacturing plants
GREATER NOIDA, India, Jan 12 (Reuters) - Tata group is considering setting up plants in India and Europe to produce battery cells for electric vehicles (EV), the chief financial officer of its auto unit told Reuters in an interview.
Logistics startup Flexport cutting 20% of staff in restructuring
LOS ANGELES (Reuters) - Logistics startup Flexport on Wednesday said it would cut about 20% of its global workforce as its new chief executive refocuses the business amid a sharp downturn in shipping activity.
S. Korea's Hanwha Qcells to invest $2.5 bln in U.S. solar supply chain
Jan 11 (Reuters) - South Korean solar energy company Qcells on Wednesday said it would invest $2.5 billion to expand its manufacturing capacity in the United States, creating as many as 2,500 jobs in Georgia.
U.S., Japan launch task force on rights and labor standards in supply chains
WASHINGTON, Jan 6 (Reuters) - The United States and Japan on Friday launched a task force to promote human rights and international labor standards in supply chains, amid shared concerns about China's treatment of Uyghur Muslims, and said they would invite other governments to join the initiative.
India, U.S. establish new trade group to bolster supply chains
NEW DELHI, Jan 12 (Reuters) - India and the United States have established a new working group to build sustainable supply chains and boost bilateral trade, the governments said in a joint statement on Thursday.
Conagra CEO expects no more price hikes beyond this quarter
NEW YORK, Jan 10 (Reuters) - Healthy Choice meal maker Conagra Brands Inc (CAG.N) has no plans to hike prices further on its snacks and frozen foods beyond the current quarter, its Chief Executive Officer Sean Connolly said in a Reuters Newsmaker interview on Tuesday.
Black Sea shipping rates rise as reinsurers cut cover
LONDON, Jan 6 (Reuters) - Costs for hiring ships to transport commodities from the Black Sea have risen by more than a fifth since the start of the year, reflecting higher war risk insurance rates, industry sources said.
Glencore sells warehousing unit Access World
LONDON, Jan 6 (Reuters) - Global Capital Merchants said on Friday it had acquired Glencore's warehousing and logistics unit Access World Group, which was founded in 1933 and acquired by the London-listed miner in 2010.
comments powered by

Disqus