The need to know
By

Nov 12, 2021
on
The need to know for the week ending 12th November 2021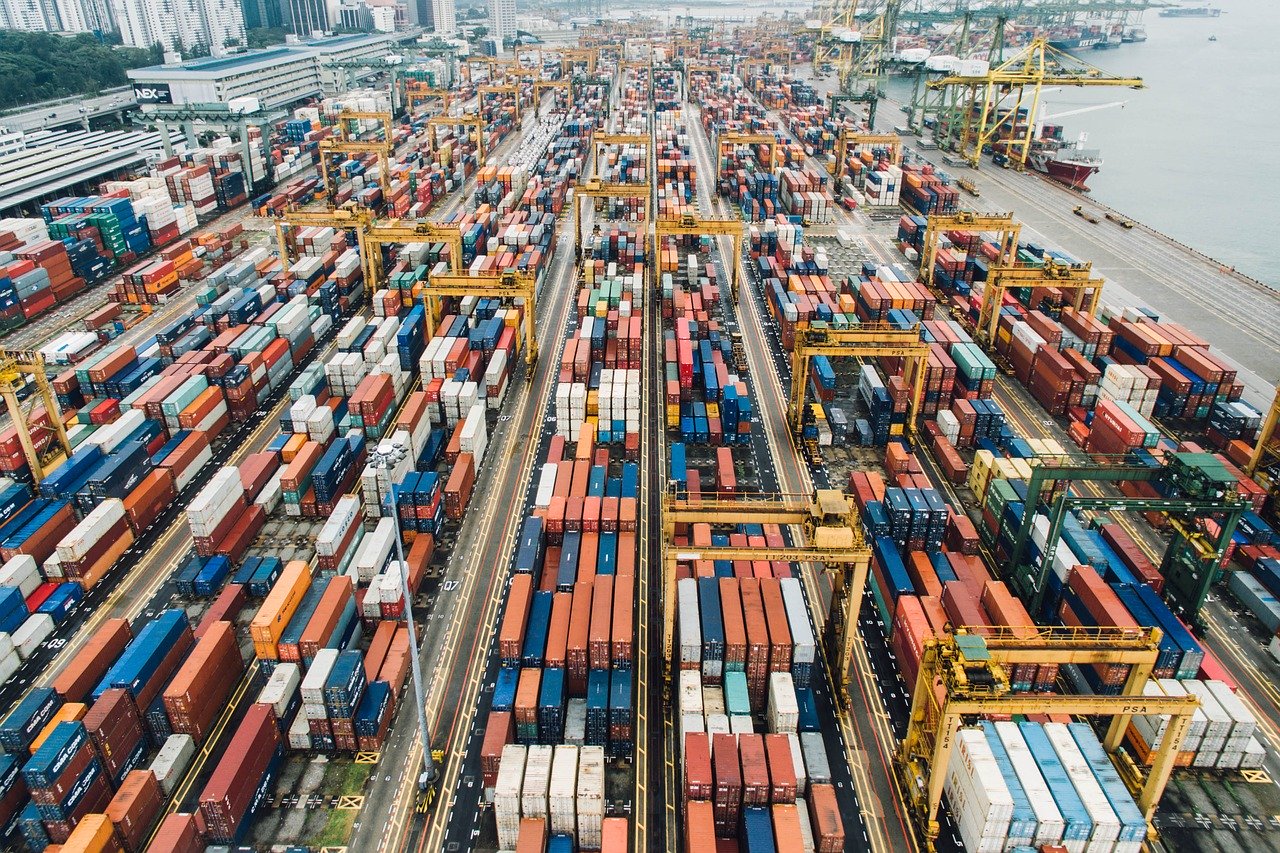 The need to know from Reuters' global network of journalists
German industrial production drops in September on supply chain shortages
German industrial production unexpectedly fell in September, official data showed on Friday, as supply bottlenecks for raw and preliminary materials continued to take a toll on output in Europe's biggest economy.
Supply chain woes put spotlight on contracts
Supply chain troubles caused by the pandemic have lawyers checking contracts and pushing better communication to resolve issues.
ESG and supply chain: rethinking contracts
The global supply chain is undeniably a triumph of human imagination and ingenuity. Until the pandemic, it was "the invisible function" providing goods and services steadily faster, better and cheaper yet hardly creating a ripple.
U.S. FTC to consider study on supply chain concerns
The U.S. Federal Trade Commission will vote next week on whether it will study if supply chain disruptions have affected competition, the agency said in a statement describing the agenda as tentative.
Canada's exports drop as supply chain woes drag auto sector
Canada's exports fell in September as a semi-conductor chip shortage weighed on motor vehicle and parts production, though that decline was partially offset by record high crude oil exports, Statistics Canada data showed on Thursday.
White House doesn't think vaccine mandate will impact supply chains
The White House said on Thursday that it doesn't think the COVID-19 vaccine mandate they pushed will have an impact on supply chain issues affecting the U.S. economy.
Sainsbury's says can weather supply chain stress this Christmas
British supermarket group Sainsbury's said it was well-placed for Christmas as it reported a 23% jump in first-half profit on higher grocery sales, but its shares fell more than 4%on concerns its sales growth is lagging market leader Tesco.
UK faces slow growth, high inflation after pandemic and Brexit - NIESR
Britain's economy risks stagnation and sticky inflation over the coming years due to persistent supply-chain bottlenecks and headwinds from Brexit, the National Institute of Economic and Social Research (NIESR) think tank warned on Tuesday.
Gadget gifting may get costly this holiday season as supply chain plays The Grinch
Shoppers could be looking at an expensive Christmas as supply chain snafus force companies to make and deliver their latest higher margin electronic gadgets to market faster, leaving fewer cheaper options to put under the tree.
Biden talks to Walmart, UPS, Target, other CEOs on supply issues
U.S. President Joe Biden spoke on Tuesday with the chief executives of Walmart Inc, United Parcel Service Inc, FedEx Corp and Target Corp to discuss speeding up deliveries and lowering prices for consumers.
Digital and data central as French retailer Carrefour speeds up turnaround
French supermarket group Carrefour on Tuesday pledged to spend 3 billion euros ($3.47 billion) between 2022 and 2026 to step up digital commerce expansion and boost profits, in line with boss Alexandre Bompard's future strategy plan.
Global logistics crisis boosts smaller UK ports, operator says
Global supply chain disruption is changing cargo flows coming into Britain and smaller ports such as Liverpool are benefiting as suppliers look for other ways to route cargoes and minimise disruptions, Liverpool port's operator said.
UK's Peel Ports pushes to be net zero of carbon emissions by 2040
Leading British ports operator Peel Ports aims to become net zero of carbon emissions at all its operations by 2040 and is exploring hydrogen fuel solutions for some of its energy needs, the private group's chief executive said.
Countries at COP26 launch plan for net-zero shipping lanes
A coalition of 19 countries including Britain and the United States on Wednesday agreed to create zero emissions shipping trade routes between ports to speed up the decarbonisation of the global maritime industry, officials involved said.
Aeva signs self-driving truck firm Plus as first production customer
Aeva Technologies Inc said on Wednesday it will provide sensors to self-driving truck firm Plus, the company's first disclosed mass production customer.
From elsewhere around the web:
China's Power Problem is the Supply Chain's Problem Too. [SDC Exec]
Google, Kroger invest in Nuro as AV delivery gains momentum. [Supply Chain Dive]
Port investments will stabilize supply chains, Biden says. [FreightWaves]
Maersk enters partnership with Vestas. [Port Technology]
The need for change: container shipping is an 'accident waiting to happen'. [The Loadstar]
To get all the latest supply chain news into your inbox every week, sign up to our newsletter here!
comments powered by

Disqus