High tech manufacturing moves closer to the customer
By

Feb 3, 2014
on
The calls for re-shoring are becoming louder – most recently from the UK's Prime Minister, David Cameron at the World Economic Forum.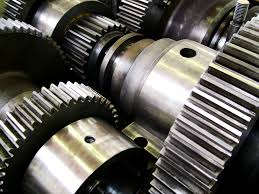 Rising labor costs in China, high transportation costs and improving economies in the West have resulted in this growing trend.
According to China's National Bureau of Statistics, labor costs have shot up by as much as 500% in the past 15 years. The average annual urban income jumped to 41,799 Yuan ($6,850) in 2011, up from 24,721 Yuan ($4,070) in 2007.
Another factor is that of production costs. In 2011, the Boston Consulting Group noted that within five years, the total cost of production for many products will be only about 10% to 15% less in Chinese coastal cities than in some parts of the US.
But perhaps one of the more interesting trends occurring is best described as "going local to stay local".  A survey from the Reshoring Initiative noted that 75% of respondents indicated the primary reason for being in China was to serve the Chinese market; this was up from 72% in 2012. US companies such as GE, Ford and Caterpillar have also noted this trend as among the reasons for bringing back some manufacturing to the US. But it's not only US companies that are doing this.
In November, Hon Hai Precision Industry Company, the biggest company in Taiwan's Foxconn group, announced plans to spend $30 million in Pennsylvania through Foxconn Interconnect, a division which develops connectors used in computers and smartphones. This was followed up in January when its Foxconn Technology Group, a major supplier of Apple Inc.'s iPhones and iPads, announced it may build high-tech factories in the United States.
The move into the US will bring a change to the high tech supply chain as Foxconn will be closer to its supply chain partners such as Applied Materials Inc. and Corning Inc. It will also be closer to such customers as Apple, Microsoft, Amazon.com, Dell and Hewlett-Packard, even though work for these customers is done mostly at its China facilities. It could possibly take advantage of its geographic proximity in both the US and Mexico for possible additional business.
Foxconn is not the only Asian high-tech company interested in the US market. Lenovo has recently acquired IBM's low-end server business and also Motorola Mobility from Google. The Motorola Mobility deal in particular is of interest as Lenovo has been trying to expand its smartphone business internationally; more than 90% of its sales are still in China. With this acquisition, Lenovo will become the world's third-largest smartphone maker behind Samsung and Apple and importantly, it gets access to the valuable US smartphone market and the fast-growing Latin America region.
As companies such as Foxconn, Lenovo and others expand into the US market, the high tech supply chain will change. Perhaps favoring building or expanding logistics clusters around particular US cities. Transportation requirements will also likely shift favoring road more so – trucking and rail. However, the supply chain will still encompass Asia and other geographic regions due to the fact that the types of manufacturing coming to the US is not based on low-cost labor but rather knowledge-based.
comments powered by

Disqus