Will population growth require transport providers to hone green credentials?
By

Feb 7, 2014
on
London is already an incredibly busy place and is still expanding, so how can the transport and logistics industry reduce the impact that it is already having on the environment?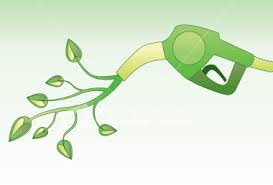 In just over 15 years, London's population is tipped to exceed 10 million people, which will make it the most heavily populated city in Europe after Moscow. It's already a very busy place and the transport and logistics sector will need to take a long-term view in identifying ways to cut the impact their operations inevitably have on the environment. However, regardless of whether population levels are static or growing, the sustainability of transportation systems is a concern for policy makers everywhere.
Reducing levels of congestion is one important aspect and the move announced by Boris Johnson, Mayor of London, in November 2013 to trial 'out of hours' deliveries among the transportation industry in London is a great first step. This strategy was shown to be very successful when it was introduced during the 2012 Olympics. In addition to reducing road congestion, the businesses involved also benefited by saving money. Many other Governments could be emulating this policy, to improve their environmental credentials and improve the sustainability of the transport infrastructure to accommodate growth in e-commerce levels.
'Out of hours' deliveries will provided much needed support to e-commerce as the amount of goods bought online continues to rise. Thanks to mobile commerce, which now accounts for 23% of e-commerce sales (according to the IMRG)* the total value of online retailing is expected to exceed £121 billion in the UK alone by 2016 **. This puts e-commerce levels at 8.3% of the total economy in the UK, with 66% of all adults in the country (32 million people) shopping via the Internet. Compare this with the rest of the world, global e-commerce revenues exceeded $1.3 trillion in 2013, demonstrating the urgent need for change, especially when one factors in the multiplying effect of smartphone adoption. This is because although online shopping reduces consumer road traffic to a degree, it increases the volume of commercial vehicles using the roads, so its sustainability needs to be addressed.
Some countries in Europe are already piloting ventures to reduce the impact of delivery vehicles in inner city areas and Boris Johnson's move to night-time deliveries is another example. It is only a matter of time before delivery companies are obliged to identify new ways to reduce their carbon footprint and environmental impact.
Apart from avoiding fines from policy makers, investing in ways to become more environmentally friendly is good for business, makes financial sense and helps to differentiate transport providers. Retailers are very image conscious and are starting to seek partners who share their values in trying to minimise their environmental impact. For instance, according to a recent Eurobarometer survey, 55% of consumers say they take time to understand the environmental impact of the products they buy and 77% said they would pay a premium for greener goods. This sentiment will inevitably follow through to the supply chain and retailer's transportation providers for e-commerce.
Environmental impact has always been discussed, yet it is only now with the advancement of iPads, smartphones, white boards, cloud technology including skydrives to dropbox, all being able to communicate with each other and existing systems, that a truly sustainable approach can be achieved.
Adopting transport technology and with innovations in the mobile world, greener credentials are more attainable than ever; with the ability of SatNav, job scheduling, signature capture working on new devices with NFC and RFID capabilities encased in a more consumerist look and feel than previous rugged enterprise products means greater user adoption, think Honeywell Dolphin Black to Motorola TC55.
So introducing greener working is now a natural progression for the transport and logistics industry to seriously consider. In addition to improving productivity and cost savings, using an electronic proof of delivery system, mobile field service management or a real-time job scheduling and route optimisation system for instance, has been shown to have a significant impact on reducing physical costs i.e. of consumables and labour costs. It also has a significant impact on reducing CO2 emissions and the carbon footprint of logistics operators.
The following results demonstrate the savings achieved by a medium sized delivery company, "XYZ Courier Services Ltd" using actual data. "XYZ" operates a cloud based technology system to manage its fleet of 2,000 full time drivers. Before introducing mobile data to its fleet of drivers, the company had to provide each driver with a 15 page printed manifest showing their daily workload and schedule.
Over the course of a year, this amounted to 7,800,000 individual pages, or 15,600 reams of paper. The cost of purchasing paper equates to £55,000, print toner costs amounted to £110,000, which means that over a three year period the company spent half a million just on paper and toner alone.
Although financial savings are a factor in the decision to adopt mobile data that improves greener credentials, there are also carbon costs to appreciate, due to the energy and environmental impact of the printing process. Taking into account the amount of paper produced over a three year period for the paper manifests equated to 648 tonnes of CO2 emissions, which has now been saved.
The transportation of raw materials and finished products are a significant source of carbon emissions in the supply chain. For some companies, logistics can be the primary component of supply chain carbon emissions. The Department of Transport found road transport accounts for 21.7 percent of the UK's carbon emissions; of that, 19.8 percent is attributable to heavy goods vehicles (HGVs) and 15.2 percent to vans. The government is aiming to position the UK at the global forefront of ultra-low emission vehicle (ULEV) development, manufacture and use, and has a vision for 'almost every car and van' to be zero-emission by 2050. Furthermore, by implementing effective route optimisation that ensures the most optimal route is taken by a driver will result in less driven miles and fuel reduction.
What this analysis highlights is that for a mid-sized delivery company, introducing mobile data technology such as ePOD to the drivers has had a significant impact not just by reducing costs, but also by improving the company's overall carbon footprint. And these cost savings are relevant to smaller and larger organisations alike.
Not only will changing to transportation and logistics partners with greener credentials help meet a company's corporate social responsibility and environmental policies, by utilising transport technology allows a company to get a clearer picture of deliveries, scheduling, managing peak times; reviewing carbon emissions, driver behaviour -in readable, legible reports based on date and time driven events. This means more power through real-time knowledge transference, without having to sift through volumes of paperwork.
A business can never entirely eliminate its environmental impact, but that should not be a reason to not take advantage of the technology available to reduce it. By having a green approach to your transport fleet helps to achieve positive environmental and financial goals.
Author: David Upton, Managing Director, DA Systems Ltd
David Upton is a talented software visionary and technology entrepreneur. He founded DA Systems in January 1999 after identifying a need amongst transport and logistics companies for real-time proof of delivery software to support the growing e-commerce delivery business. Since its formation, DA Systems has grown to become the UK's leading independent provider of mobile field data and transport management solutions, employing a team of almost 30 people.
* IMRG, in Q2 2013 23% of all sales online originated from mobile devices.
** Boston Consulting Group.
comments powered by

Disqus