10 things eft's been reading this week
By

Aug 23, 2019
on
Why you need a resilient supply chain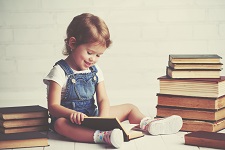 As many of our readers know, the supply chain is a fragile thing into today's fast-paced world and its series of interconnected economies. It doesn't take much to throw it out of sync and the number of areas that can go wrong are legion. Recently, some of these issues have hitting the headlines with big brands, such as Asos, Adidas and Taco Bell all facing issues in getting key products to market, and plenty more desperate to diversify in the face of increasing tariffs. This week, we take a look at the risks of centralised supply chains, supplier failure, technology crashes and trade disputes.
Asos asks suppliers for 3% discount in effort to repair finances. [The Guardian]
Shares in off-pace Adidas slip as it pays to fix sourcing shortages. [Reuters]
Adidas sales smashes £5bn despite US supply chain issues. [Retail Gazette]
Manufacturers Want to Quit China for Vietnam. They're Finding It Impossible. [WSJ]
Reed's: Supply Chain Issues Lead to Disappointing Q2. [BevNet]
Taco Bell blames supplier for the great tortilla shortage of 2019. [Supply Chain Dive]
Tyson Foods slaughterhouse fire ignites U.S. beef prices. [Reuters]
'You prepare for war': how one US firm tried escaping Trump's China tariffs. [CNBC]
No-deal Brexit could deepen Europe's shortage of medicines – experts. [Reuters]
Congress Focuses on Rail Service Crisis. [MH&L]
If you would like to hear how to overcome capacity crunches with Henk Folmer, Senior Vice President, Global Customer Solutions at Prologis, as well as learn how Coca Cola makes sure it isn't caught out through demand planning, then attend the 3PL & Supply Chain Summit: Europe.
comments powered by

Disqus