10 things eft's been reading this week
By

Nov 2, 2018
on
IT'S CHRISTMAAAAAAS … shipping season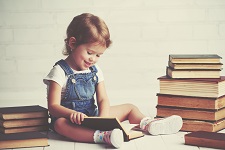 While I'll hope you'll forgive me for quoting Noddy Holder, it is that critical time of the year for retailers and therefore our own industry. This isn't just in the West, however, with the mega e-commerce event known as singles day also kicking off in China and Diwali in India. So, this week we take a look at what the big retailers are doing, what consumers are looking for and the strategies logistics providers are looking at to accommodate the demand.
Target is beefing up its free shipping promotion for the holidays — here's how it compares with Amazon, Walmart, and Best Buy. [Business Insider]
What Target's Free Two-Day Holiday Shipping Perk Means For Retail Long Term. [Forbes]
Alibaba opens China's largest robot warehouse in preparation for Singles Day. [Supply Chain Digital]
Automation Is Set to Deliver This Holiday Season. [Supply Chain Brain]
Deloitte Study: Holiday Shoppers Hooked on Fast and Free Shipping. [Deloitte]
Study Finds U.S. Preference for Free Shipping Dropping Slightly. [MCM]
How to Use Free Shipping as a Competitive Weapon. [Harvard Business School]
The BOSS and BOPS of holiday season online shopping. [Logistics Management]
UPS Plans for Busy Holiday Shipping Season, Raises Prices. [Wall Street Journal]
GREYORANGE PREPARES FOR THE HOLIDAYS WITH NEW SORTERS ACROSS ASIA. [Post & Parcel]
If you want to hear more about the supply chain behind retail and the incredible innovators in the space, then you need to attend the 4th Annual D3: Retail Supply Chain Summit USA 2019.
comments powered by

Disqus