Broadening participation in clinical trials: A win for all
Broader and deeper outreach, along with RWE, are some of the methods pharma is using to widen trials participation
By

Jan 6, 2021
on
Clinical trial participants should represent the diverse makeup of patients that will be using pharmaceutical products. But this usually is not the case. Racial and ethnic minorities are poorly represented in clinical trials, a reminder of how unfair healthcare has been to some of these groups.  
This is a problem for pharma. Diverse populations could react in different ways to the same medicines, and this may not be reflected on the product labeling.  
Broadening the reach of trials to include patients from a wider range of ethnic, genetic, demographic and socio-economic backgrounds should be key for trial sponsors, CROs, insurers, and other stakeholders. When studies better represent more of the patient population, the resulting therapeutics should be better, and pharma will gain access to new trial participants -- an enduring challenge. 
"People in marginalized communities and racial minorities are more likely to be poor and often have limited healthcare options. In general, they have less stability, and difficulty meeting the daily demands of food, housing, and childcare. Understanding of and potential participation in clinical research just isn't top of mind, even if they have a disease without sufficient therapeutic options," says Michael Norton, Vice President, Head US Medical Affairs at Abbvie. "It's not surprising that the time required to participate in a clinical trial is less available to these populations."  
Reaching all populations
Norton indicates that pharma needs to do more to reach and connect to communities who traditionally have limited participation in clinical trials. "We must partner within those communities and populations to educate on the enormous potential for marginalized communities to participate in and contribute to the advancement of medical science, particularly with respect to diseases that disproportionately affect their communities. 
"For Abbvie, we have made some inroads in addressing diseases which particularly affect the African American community such as uterine fibroids and hepatitis C, but notwithstanding we have a long way to go. As an industry we can be more purposeful and innovative with respect to reaching all populations including selection and location of trial sites," Norton says.  
"We are making a concerted effort to ensure our clinical trial participants reflect the diversity of those who have the disease being studied. That diversity includes gender, race, ethnicity, geographies, age and socio-economic status. You want your clinical dossier to be as representative of the full population who experience the disease as possible," Norton explains, "being mindful of investigator selection with an eye towards investigators who are embedded and serving the communities of interest. 
"Every time we go into a disease, we want to understand the demographics of the disease, and to ensure the demographics are similar in our clinical trials to those who have the disease," he adds. "We're conscious about setting our own goals and objectives around inclusive trials that reflect the population that has the disease. While not setting quotas, we're mindfully setting an objective which requires us to have sites located in places we want to recruit from," Norton notes. 
Placing trial sites in marginalized communities requires a substantial amount of planning. Some health care institutions that serve minority and diverse communities can't serve as trial sites because they don't have the infrastructure, according to Norton. "Running a clinical trial requires additional investment and commitment from an organization. You can't just go there because they have the right population mix. 
"You have to have a partnership with institutions, investigators, and the local health systems that have a commitment to break down barriers, explain clinical trials and the scientific process involved, and get communities excited about participating," he says. 
Outreach work
In addition to internal clinical and R&D teams, and Medical Affairs and Communications colleagues who push for expanding trial participation, Abbvie has established central offices that help disease and clinical trial teams undertake outreach and health literacy work, giving them guidance on the proper tools to use and approaches to take, explains Norton.
"They guide them on how to tailor outreach materials, and evaluate the literacy of a population. For example, they'll guide on how to tailor informed consent forms. How are you going to recruit somebody that doesn't have an understanding of medical vernacular? You have to speak to the individual in language they understand," Norton notes.
Also, within the last year, Abbvie established the position of chief equity officer who leads company-wide efforts to address race, equality, and diversity issues inside and outside of AbbVie, including accelerating the company's outreach to marginalized communities for clinical trials.
Some patient populations are under-represented in clinical trials because most randomized controlled trials are very restrictive in terms of eligibility, with inclusion and exclusion criteria that excludes essentially anyone at risk and selects only a relatively healthy set of people who can participate in a trial, according to Dr. Ajeet Gajra, Vice President and Senior Medical Director, and Dr. Marjorie Zettler, Director of Research Strategy, Real-World Evidence and Insights, at Cardinal Health Specialty Solutions.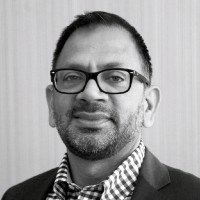 "The safety and efficacy information that appears in the drug label is based on pivotal trials. If there are imbalances in the pivotal trial, then that data is going to reflect those imbalances," explains Gajra. "So, if there are a disproportionate number of younger patients in a trial, or a lack of diversity represented, then when the drug is prescribed in real life, and older patients or patients of color receive the drug, their outcomes and safety issues may not be the same as what is seen on the drug label" Gajra says. "This results in a gap between trial outcomes and real- world outcomes," notes Zettler. 
Applying real-world data
Cardinal Health is working with community oncology and hematology practices to apply real-world data to bridge this gap. Gajra and Zettler point to the Practice Research Network that Cardinal Health is employing to facilitate non-interventional research studies to collect hard-to-obtain clinical and real-world data, including imaging, genetics, pathology reports, and patient-reported outcomes. 
Through the network, practices interact directly with the research operations team from Cardinal Health, which facilitates research studies on behalf of biopharmaceutical manufacturer clients. "This essentially is a consortium of voluntary community oncology sites that have the ability to participate in certain types of trials. With this concept, we can bring trials to community sites where we might find more real-world representation," says Gajra. "The objective is to engage in real-world, evidence-based research and bring trials to the local community, where a significant proportion of cancer care is rendered," he adds. 
To help, Cardinal Health's real-world evidence and insights teams analyze the real-world data collected from the sites, which can be compared to results from clinical trials to demonstrate the real-world value of therapies. 
By bringing these studies to the community, many of the usual challenges are overcome, adds Gajra. These include trial site location (typically academic institutions) and the distances that must be traveled to reach a trial site on multiple occasions, which make it expensive and time-consuming for some populations to participate, especially if they cannot take time off from work. 
Incorporating the virtual
The Cardinal Health executives believe that using community-based principal investigators and trial sites offsets some of these issues and makes strides toward diversity in clinical trials. "Choosing a principal investigator from the community who has access to a large number of patients is essential in getting more diverse populations to participate," says Gajra. 
The events of 2020 have served to further improve trials and broaden participation at the same time. "COVID-19 has opened our eyes to some inefficiencies in how we conduct clinical trials," says Zettler. "Incorporating virtual elements into trials when possible is one way to make trials less burdensome for patients, which can translate into inclusion and retention of more diverse populations. The ability to participate remotely for at least some of the visits saves them travel time and having to take much time off from work when they can't afford to." 
These decentralized trials can offer a lifeline to potential trial participants who may have to participate remotely, or not at all. 
Optimizing clinical trial diversity and including more underrepresented groups, such as ethnic and racial minority populations, will lead to therapeutics that improve the health outcomes for all patient populations, says Dr. Lotus Mallbris, Vice President and Global Head of Immunology Product Development, at Eli Lilly and Company. 
One way this can be done is by limiting comorbidity restrictions on participants because comorbidities limit the pool of potential participants, says Mallbris. 
Skin in the game
Generally, trial sponsors should also reconsider current processes used to select trial participants, which may hide biases that exclude certain ethnicities, as well as children and
pregnant women.  "A diverse team is needed to design a trial to be inclusive. This means using scientific and technical experts who come from that (target) culture, and who know the patients," explains Mallbris. "It's important to be in the shoes of the patients, and have skin in the game." 
An example Mallbris cites is atopic dermatitis, a heterogeneous disease that presents differently among various racial groups. She says that increasing minority group participation in clinical trials would aid the development of targeted therapies for the multiethnic world populations. 
Mallbris also suggests educating health care providers as to how clinical trials can act as an extension of patient care. Giving patients this option for care, coming from their personal physician, would make them feel more comfortable when considering whether to participate in a trial. 
Getting input from patients also should be part of the outreach effort to different communities.  Patients and their families should be allowed to give input into the design of clinical trials and the development of study measures, according to Mallbris. 
"Approximately 40% of the US population is comprised of minorities. But less than 20% participate in clinical trials. This has to change. When you design for inclusivity, you elevate the standard of care."