EU scientists say nuclear is green; Spain extends Cofrentes' operations
Apr 6, 2021
Our pick of the latest nuclear power news you need to know.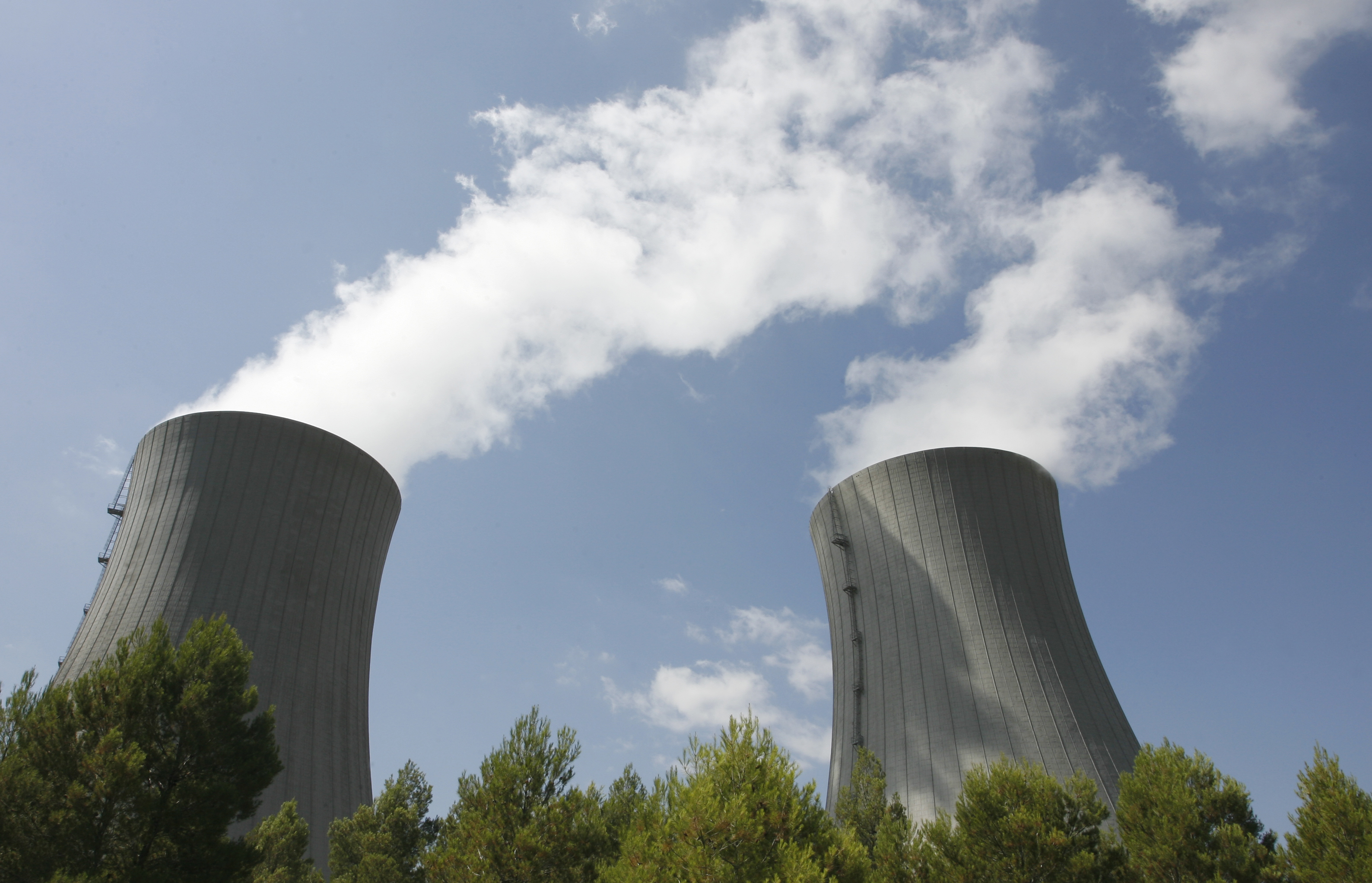 The European Commission's Joint Research Centre (JRC), an independent scientific research body which acts as an advisor on EU policy, said nuclear fuel qualifies as sustainable, Reuters reported citing a leaked document.
The Commission is deciding which economic activity can be included in the EU taxonomy, a classification system that will clearly define and establish a list of environmentally sustainable economic activities which investors can use when considering financing projects.
The EC has left nuclear power from the taxonomy rules as it claims that it could not rule out that the industry's value chain does not cause significant harm to other environmental objectives.
The nuclear community have countered that if nuclear is left out of the system, investors will be unable to evaluate it on a level playing field with other zero-emission power generating technologies such as wind and solar, thus increasing the cost of already-expensive financing.
Nuclear deserves a green label and analyses show that there is no science-based evidence that nuclear energy does more harm to human health or to the environment than other electricity generation technologies, a draft of the JRC report, seen by Reuters, said. Nuclear waste storage in deep geological fomations is "appropriate and safe", it added. 
The European Commission must now decide whether nuclear can be classed as a sustainable, taxonomy-aligned activity.
"The ball is now in the Commission's court. Although we know they have only ever committed to considering the inclusion of nuclear under the taxonomy depending on the outcomes, tackling climate change means listening to the science and not the politics. And the science is clear: nuclear energy is sustainable," FORATOM Communication & EU Stakeholders Director Jessica Johnson said in a blog post after the draft was leaked.
Spain extends life of Cofrentes power plant
Spain's regulator, the Nuclear Safety Council (CSN), has ruled that the Cofrentes nuclear power plant is safe to operate for another ten years, the operators of the 1.092 MWe plant said in March.
The Ministry for Ecological Transition and Demographic Challenge ruled the plant may stay open until Nov. 30, 2030 following the advisory from the CSN.
Cofrentes began operation in 1984, produces 3%-4% of the countries' electricity and 46.5% of the total power generated for the state of Valencia, where the plant is located, according to data from the grid operator Red Electrica.
The plant, owned by the utility Iberdrola, has invested over 450 million euros ($529 million) in upgrades over the last ten years, partly due to new international norms following the Fukushima disaster, including new fire-fighting systems, container filters and holding areas for emergency equipment, Cofrentes said.
OPG, Moltex join forces on used-fuel project
Ontario Power Generation's (OPG) Centre for Canadian Nuclear Sustainability (CCNS) has signed a cooperation agreement with Moltex Energy on a project to recycle used fuel from Canada Deuterium Uranium (CANDU) reactors, OPG said in a statement.
As part of the accord, the CCNS will provide $1 million in funding to assist Moltex in demonstrating the technical viability of a process to recycle used CANDU fuel, the group said.
Moltex is exploring the commercial viability of its Waste to Stable Salts (WATSS) technology which takes spent CANDU fuel bundles, recovers fissile, fissionable and fertile materials and converts it into fuel for molten salt reactors.
The UK/Canada-based company signed an agreement with Canadian Nuclear Laboratories (CNL) last April to develop its waste burner Stable Salt Reactor (SSR). CNL, through its Canadian Nuclear Research Initiative, is supporting the design, construction and optimization of the testing apparatus for OPG joint venture.
The University of New Brunswick and NB Power will also contribute to the project which will receive "significant" government funding, OPG said.
"We are working to develop a technology that uses the fuel from the first generation of nuclear power in Canada to power the next," said Rory O'Sullivan, Chief Executive Officer, North America, Moltex Energy.
"This reduces the challenges associated with spent nuclear fuel, while expanding nuclear power to help Canada achieve its climate change objectives."
US infrastructure plan includes nuclear
The U.S. President Joe Biden's $2 trillion infrastructure and jobs proposal includes provisions for nuclear power and research & development projects for advanced nuclear, according to a statement laying out the details of The American Jobs Plan.
While the final details of the plan must be hammered out in the Democrat led House of Representatives and the Senate, the proposal includes a call to "leverage the carbon pollution-free energy provided by existing sources like nuclear and hydropower."
The proposal calls for $35 billion in investment in technological breakthroughs that address the climate crisis and "position America as the global leader in clean energy technology and clean energy jobs."
That includes launching an advanced research projects agency for climate (ARPA-C), increasing funding of other climate-focused research by $5 billion and pouring $15 billion into demonstration projects for climate R&D priorities.
"(This is) including utility-scale energy storage, carbon capture and storage, hydrogen, advanced nuclear, rare earth element separations, floating offshore wind, biofuel/bioproducts, quantum computing, and electric vehicles, as well as strengthening U.S. technological leadership in these areas in global markets," the proposal says.
Meanwhile, another $46 billion is earmarked for the manufacture of electric vehicles, charging ports, and electric heat pumps for residential heating and commercial buildings "as well as critical technologies like advanced nuclear reactors and fuel."
Reuters Events Nuclear